For Father's Day my kids gave me a copy of
Good Housekeeping Grilling
so last Monday I made the
Red Wine & Rosemary Porterhouse
recipe.
However, there was 1 slight change: I used a sirloin instead of a porterhouse.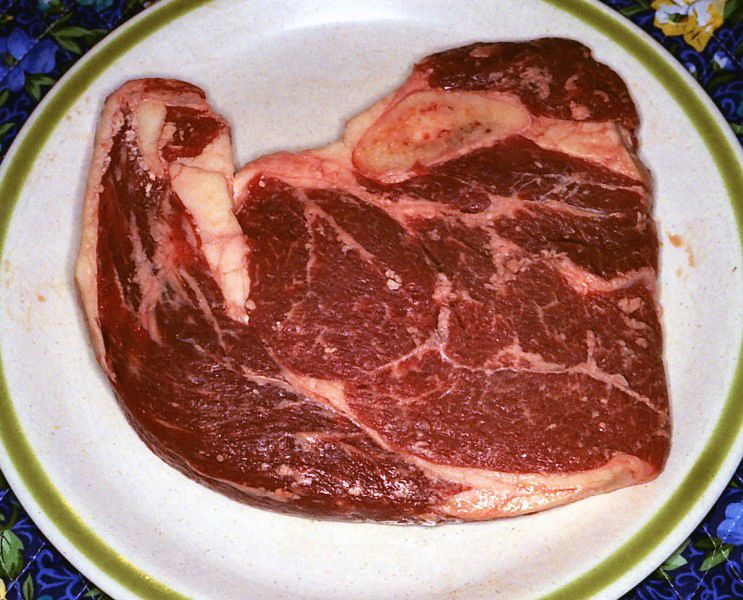 The recipe's pretty simple and it's an excuse to buy a bottle of decent wine.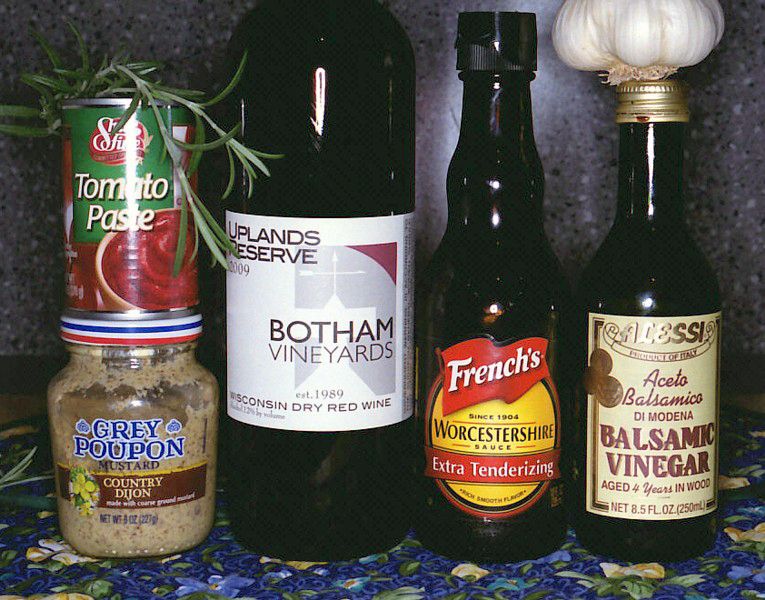 The meat actually went in the marinade Sunday night so by Monday afternoon it was ready to go.
Since it was a fairly hefty chunk of beef I was able to leave it on the grill for awhile, and since I didn't rotate it 90 degrees the grill marks really seared in.
My wife had picked up some asparagus and mushrooms at the Farmers' Market so I cooked them in my other FD present: a Bobby Flay mesh grill basket. It worked pretty well but it seemed to take longer to cook the vegetables than it would've with my Weber grill basket and I didn't get quite the caramelization/charring, most likely because the mesh just doesn't heat up like sheet metal does. Still, they turned out just fine.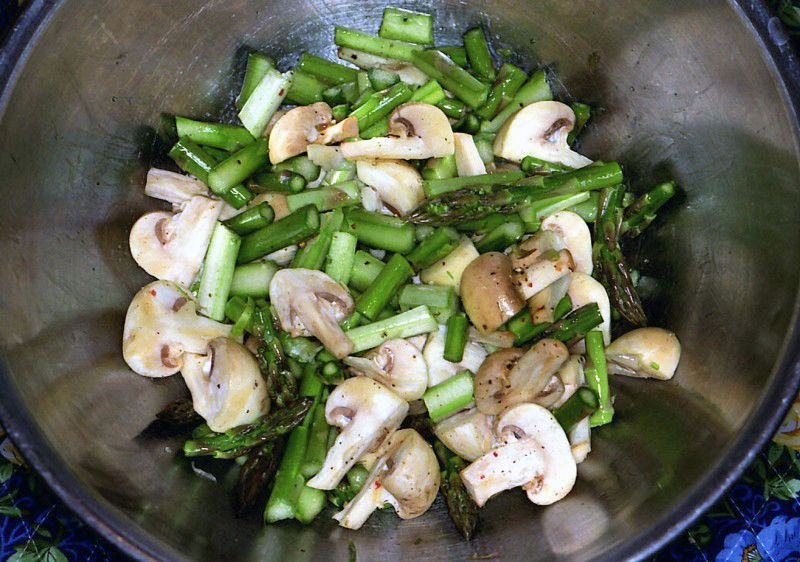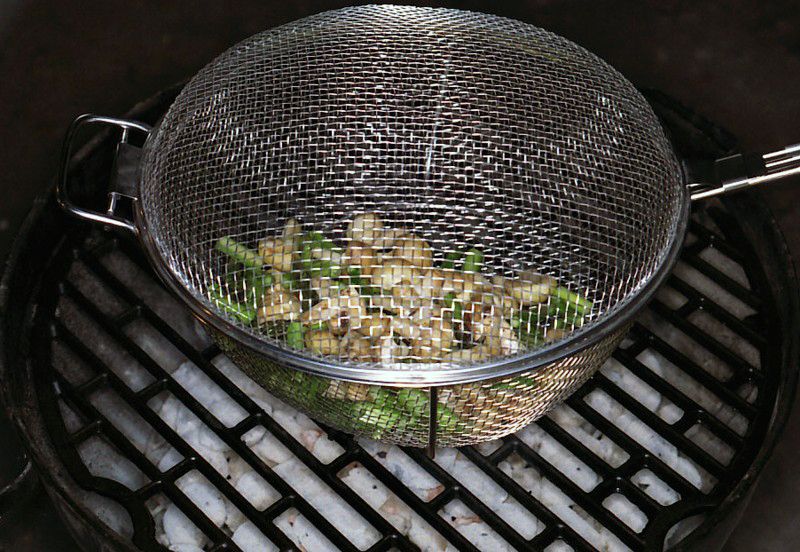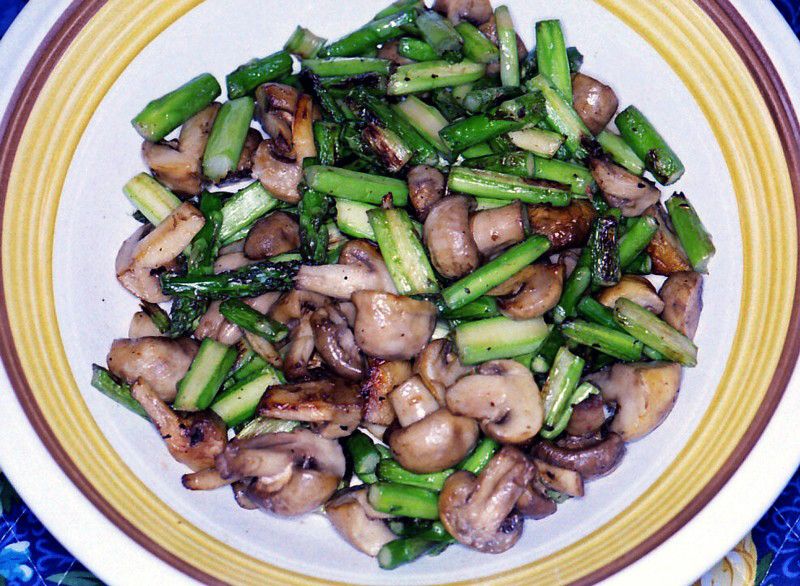 Your plate is ready! Oh...did I say yours? I meant mine.
Like other marinades involving red wine, rosemary, and garlic this one didn't disappoint in the flavor department. Maybe next time I'll actually use the porterhouse the recipe calls for.
Brad