Mrs. G and I went down to Lake Whitney to meet some friends, go camping and take out our friends boat for Memorial Day. We had a blast, but unfortuntately, that might have been the last nice weekend to go camping down here in Texas before fall as the heat is starting to encroach.
My friend and his wife were in charge of dinner the first night and they brought some barbacoa that they had cooked earleir and just warmed up, so I didn't take any pictures. The second night, we made turtle eggs as an appetizer and then some burgers (that somehow I didn't get any pictures of).
My buddy let me drive the boat...sorta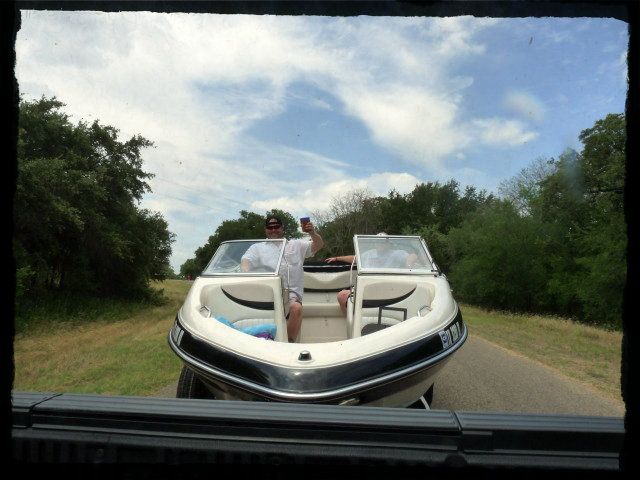 We found a deserted cove to cool off in and have a few beers. Mrs. G enjoying it.
Then we took some turns tubing (my buddy forgot his wakeboard and skis). yeah, that's me. I still feel sore.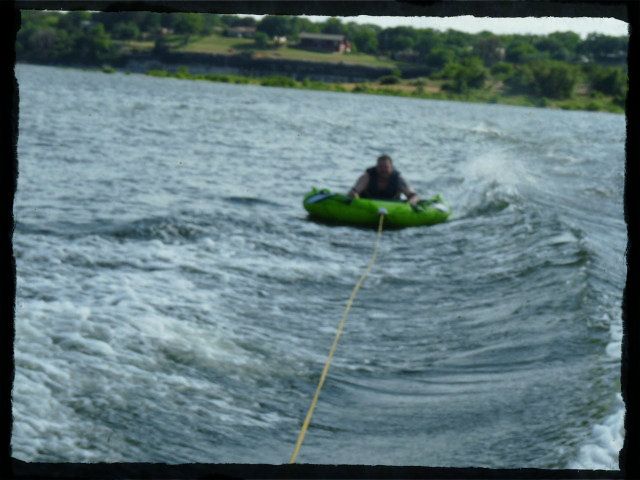 After the lake, I cooked the Turtle Eggs on a lil Weber Kettle. Just used a handful of coals and my Maverick to try and keep the temp around 250. The Eggs I made a few days before hand with a mix of whipped cream cheese, pepper jack and mild cheddar. Sprinkled with Stubbs Rub and then froze so they would keep longer in an icechest.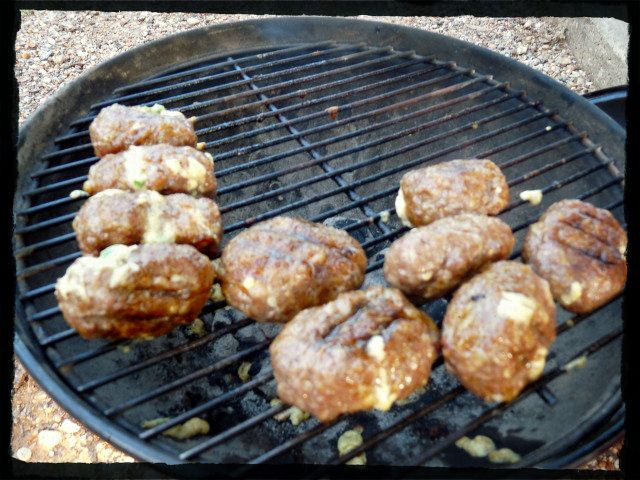 All in all a great little trip. Lots of fun was had by all. I really need to start saving for a mini or small egg, though, to take with me on road trips. Little kettles work, but Eggs are so much easier.