A couple of weeks ago I found a good deal on a couple of CAB chuck roasts (about 2-1/2 lbs. each) in the grocery store clearance case, so I bought 1 to cook and 1 to freeze.
I prepped the roast with salt, pepper, onion powder, and garlic powder on Sunday but it wound up being Thursday before I cooked it, so in a way it was kind of like pit beef.
I wasn't happy with the pre-cook photos but I did get 1 marginally acceptable shot of the finished product. Anyone care to guess what the mysterious shadow in the left foreground is?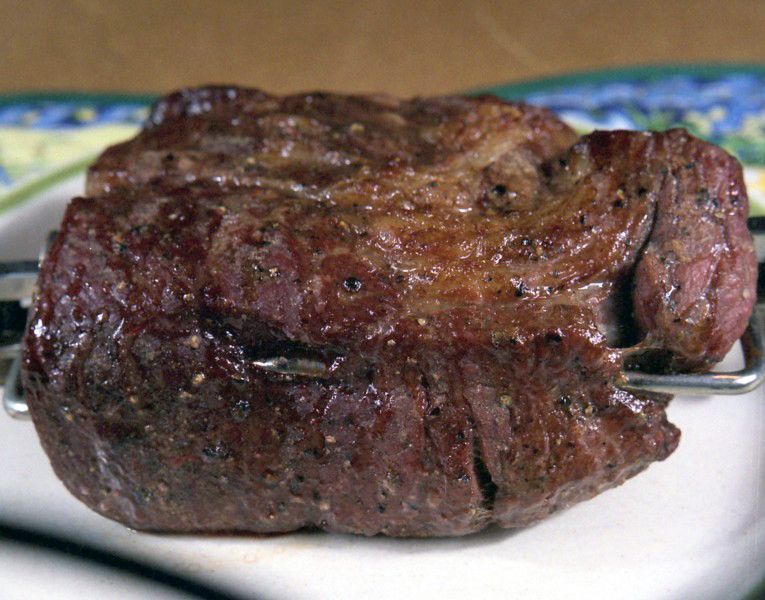 I can't remember for sure but I think the pull temp was around 130 and after letting it rest I ran it through the slicer.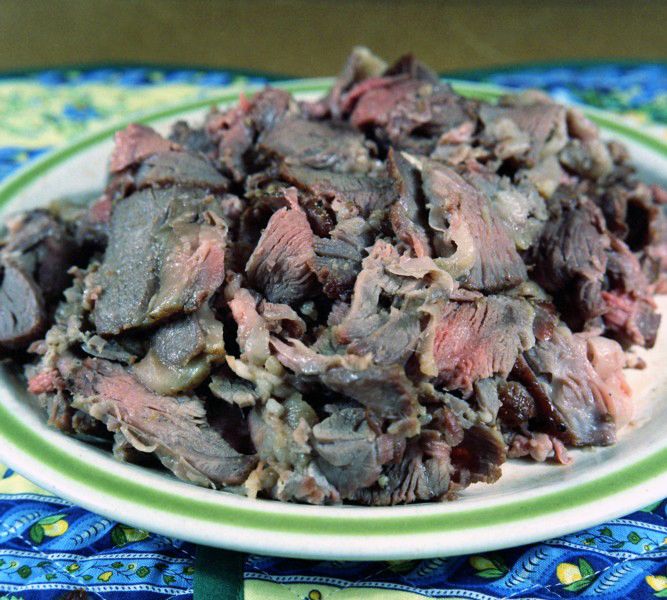 CARB WARNING! CARB WARNING!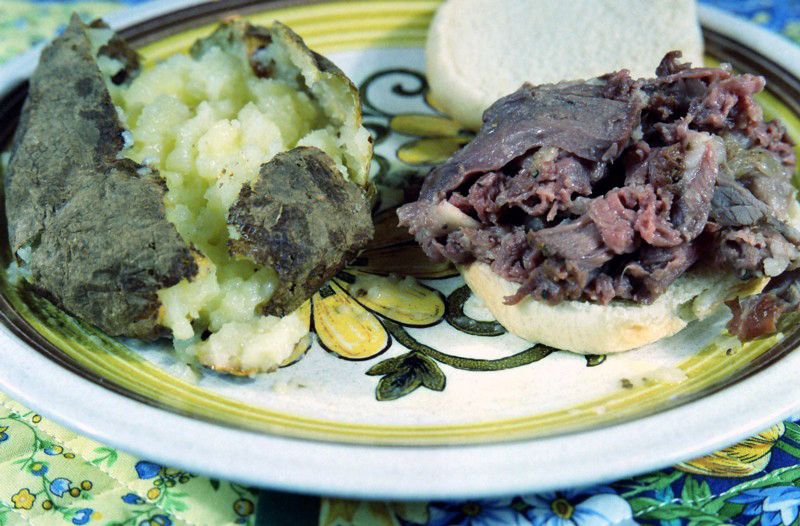 I know not everyone likes chuck cooked rare to medium-rare because of the fat and connective tissue but it's a favorite of mine. The sandwiches were good and the leftovers were even better!
Brad