The dish was inspired by chef Jamie Oliver from the cooking channel I just added few more veggies: zucchini, yellow squash, potatoes, eggplants, mixed peppers, onions and of course the tomatoes.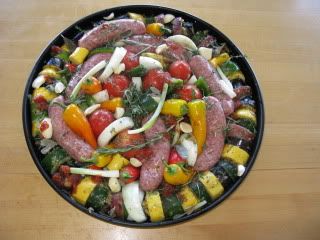 He cooked his in a wood fired brick oven, but since I didn't have one of those, I did mine in the smoker using mesquite wood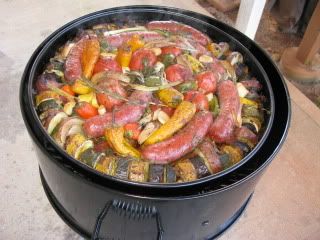 It took about 2 hours at 350 degrees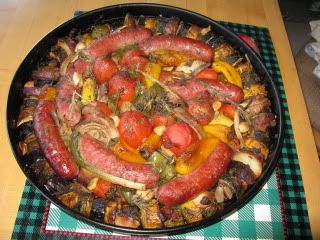 I then grated some Parmesan cheese on top afterwards
This is a great one-dish meal. You get all your food group in it, and it takes minutes to prepare and practically cooks itself in the smoker. It can be served with pasta, polenta, or just nice Italian crusty bread.