Yesterday was too great a day not to get out and enjoy if and fire up the egg. We never got above 85! It was awesome. So we ran to the store and seemed like BCCs were in order for the day.
We seasoned them up two different ways. One with DP Swamp Venom (cajun) and the other with a mix of Stubb's and Salt Lick
Went on the Egg at 350 indirect with some apple wood chips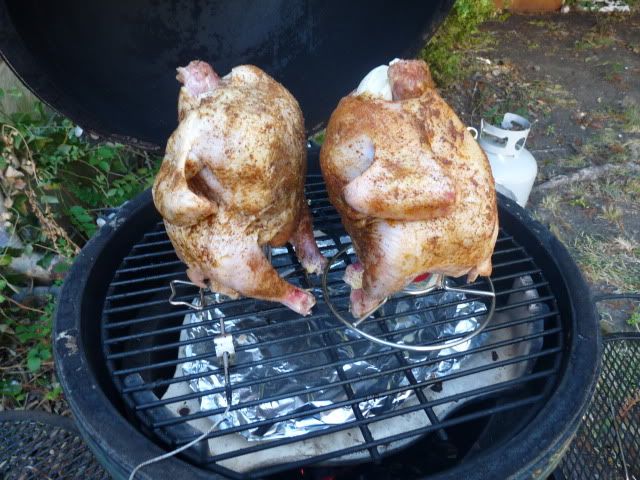 Here they are done
No plated up pics as we were too hungry. The Wife asked what I wanted her to do with leftovers. Looks like we might be having some King Ranch Chicken later this week!
For more details on the cook, check my blog below.