The boondocks of Iowa along state highway 92 aren't exactly where one might expect to find barbecue, but on the southern outskirts of the small town of Ainsworth is where
John's Shamrock BBQ
is located. Yep, right behind the co-op grain elevator.
I didn't peek inside the shed without permission but it sure looks like a smoker setup to me!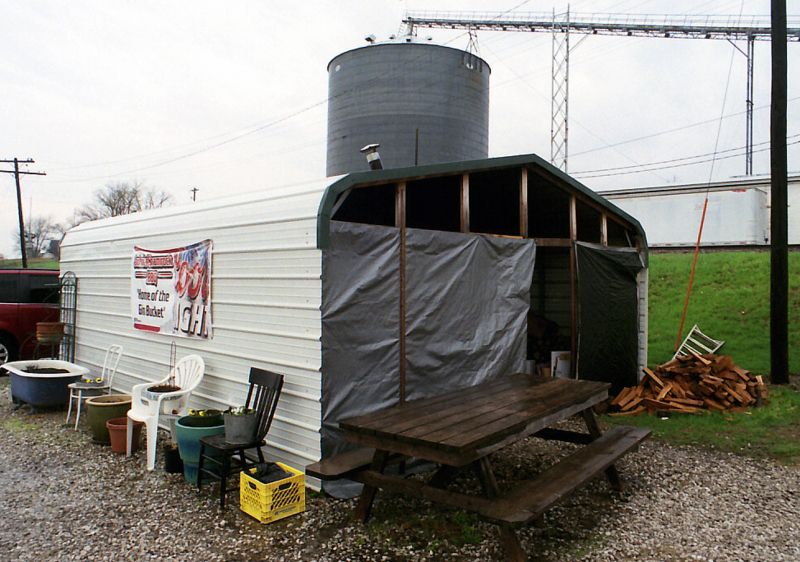 The dining room has a fair amount of space; I was in the back corner.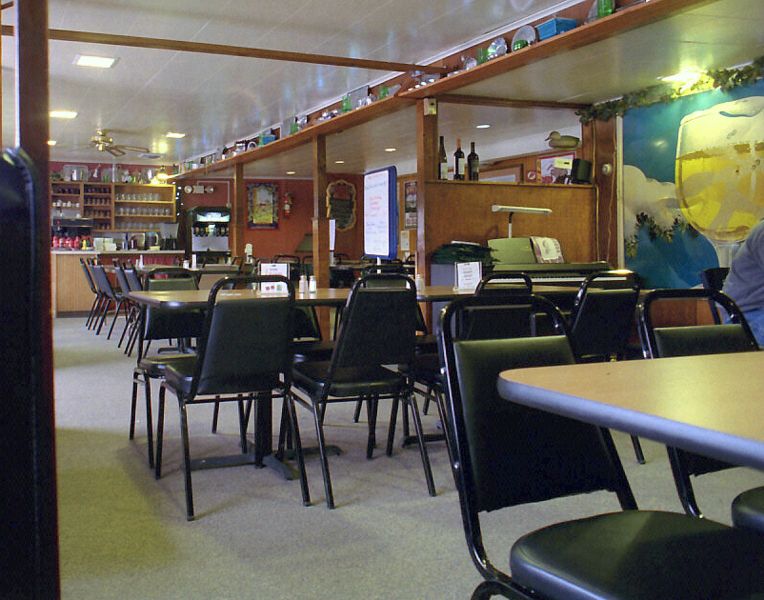 I'd actually finished lunch in the Quad Cities not too long before so I wasn't really that hungry, but I felt obliged to try the brisket. It had a little bit more chew than I expected, but the beef and smoke flavors were very good.
John's has several different sauces (there were 2 others on the back side of this carrier) and I decided that a mixture of the sweet and spicy was what I liked best.
I'd found John's on Google Maps and after doing a little online research I knew I wanted to check it out, even if for a light snack, and I'm glad I did. Ainsworth is 30 minutes or so south of Iowa City off of US-218, and worth the drive.