My favorite fast food burger is the White Castle "slyder" and they're griddled with onions, and onion burgers are an Oklahoma specialty in places like El Reno. So while I'm not the biggest fan of onions I thought I'd give my own version a try.
I started with a pound of ground beef and a regular yellow onion, which I sliced into rings and tossed with olive oil.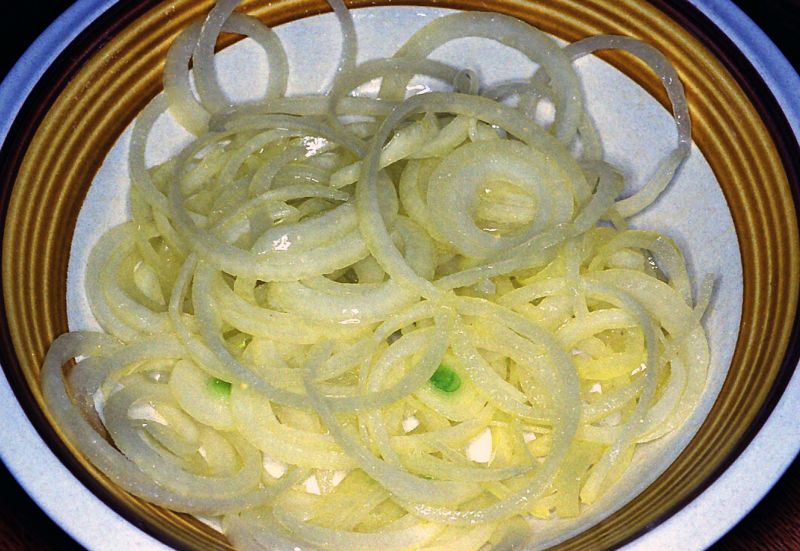 I put my perforated grill sheet over charcoal and when it was good and hot I spread out the onions and put the burgers on top. The onions sizzled nicely and gave off a great aroma, but they also shielded the burgers from the grill sheet and kept them from getting a nice crust.
The burgers were good but didn't have as much onion flavor as I expected, so topping them with raw or grilled onions really helped.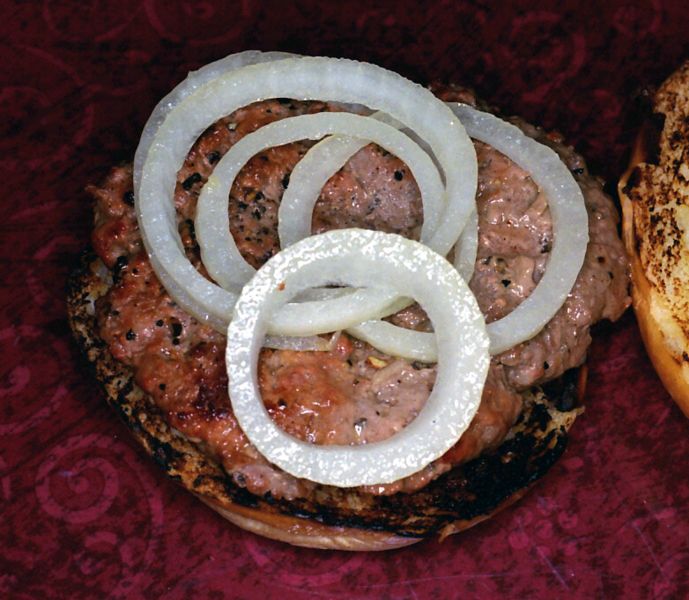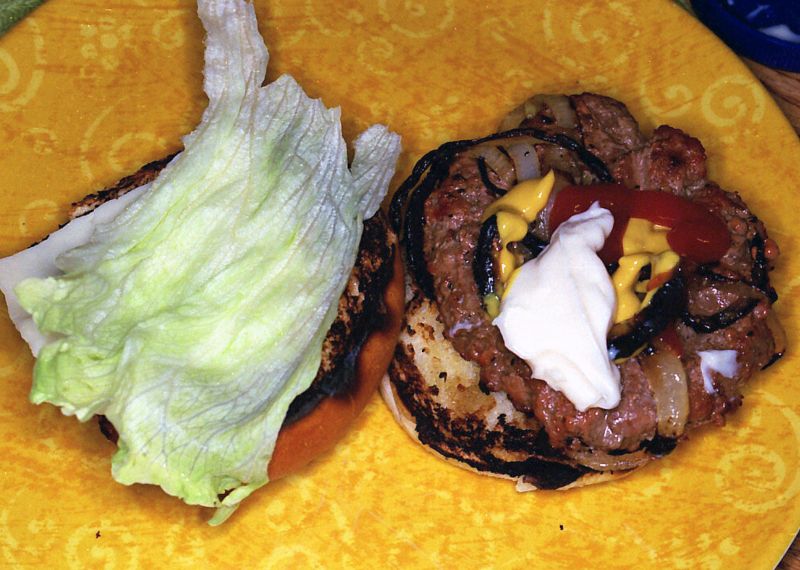 The next time I grill burgers this way I'll use a stronger, more potent onion. In the meantime, the closest White Castle is in Kenosha...