Yesterday was one of those burst-of-flavors comfort food days for me. How about some homemade pork 'n beans for a side? First, I had to roast some thick bacon.
Meanwhile, the beans were just getting tender on the stovetop in just plain chicken stock. And now it's time to bring them out and add all the ingredients. I find it so nice to have the genuine Navy beans for this rather than any of the other white bean varieties. I added things like tomato sauce, dark corn syrup, onion powder, paprika, and of coorse the cutup bacon.
Let's move on to the burgers for now. As indicated these were meant to be somewhat German influence inspired. I made a dressing that included mixing mayo and some of this Ingelhoffer stone ground mustard (plenty hot, this one).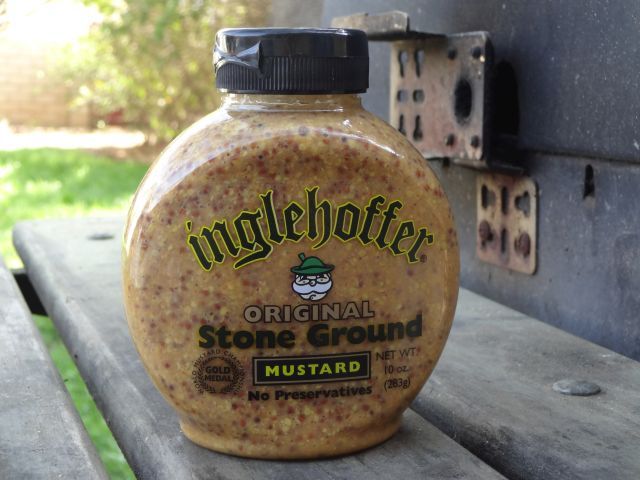 Turkey patties with melted cheese, Time to build...
On to toasted whole wheat buns go the patties, sauerkraut (to which I added a generous amount of caraway seeds for that "rye" flavor, the special dressing, and a little reserved bacon. At last time to eat...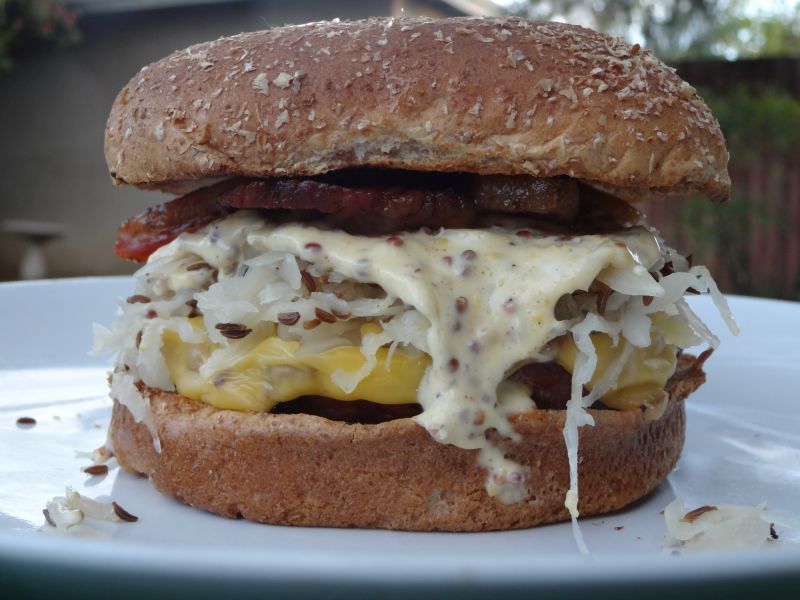 And a bowl of them pork and beans (cracked crack black pepper on top).
No McD's for me, thank you! That meal sure floated my boat. So many flavors working well together!