Steven has a rather inspired idea for basic steak in his
Man Made Meals
book which includes incorporating anchovies into the seasoning. This really appealed to me as I am reminded of its use in Lea & Perrins Worcestershire sauce. I was getting prepared to give it a go, but my brother had the urge to cook these treats. So these New Yorks are on him with just the coarse S&P. I did produce the Yukon Gold mush, however.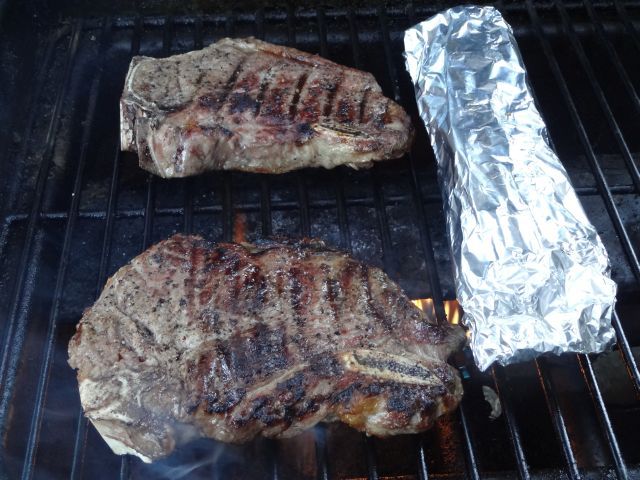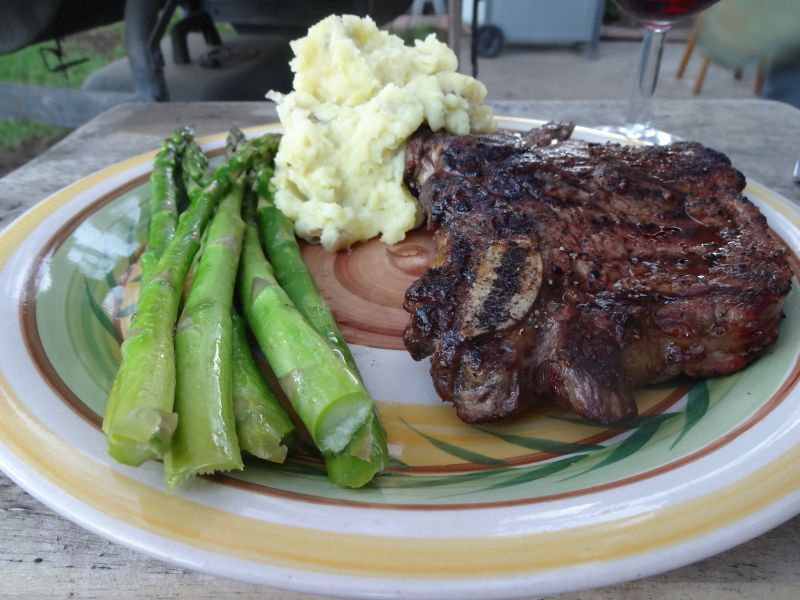 Now my turn. Next up are some hot beef dino ribs with sauce and plenty of crushed red pepper.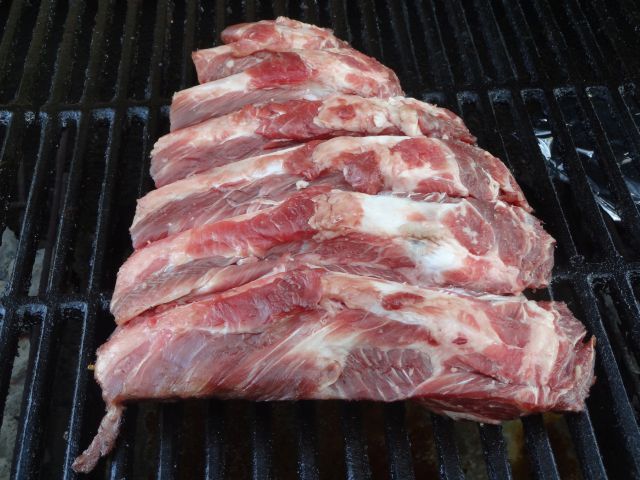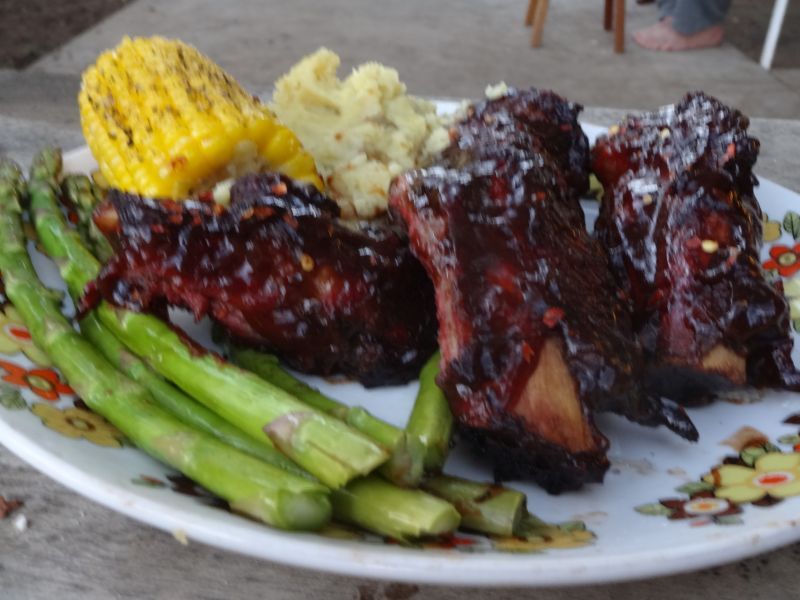 Finally, have some nice drippy turkey burgers with the works, along with homemade Yukon Gold fries.