Located just south of McFarland on US-51,
Patrick's Grill
is in the building that used to be Beck's...in fact, Patrick was a bartender there and bought the business. And before it was Beck's it was a few other things; it's been there for as long as I can remember, and that's almost 24 years now.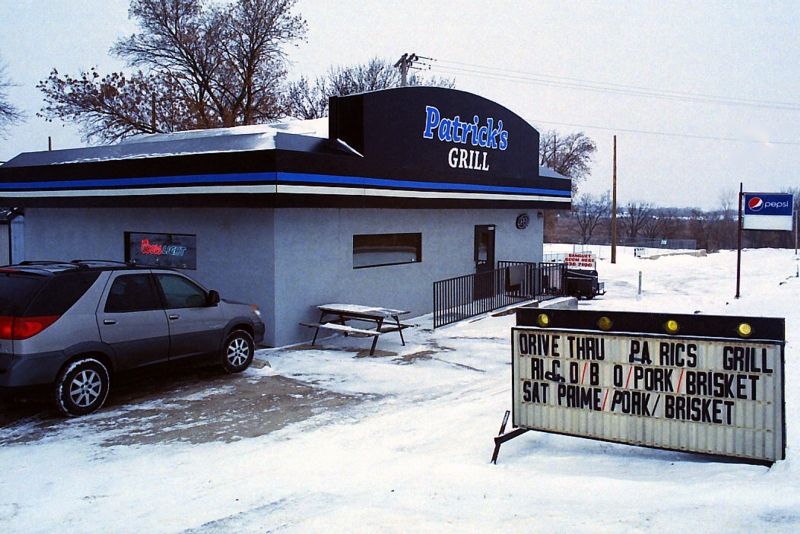 It's not very big inside. I sat at the table kittycorner from the bar, and there were a couple of other tables to my right.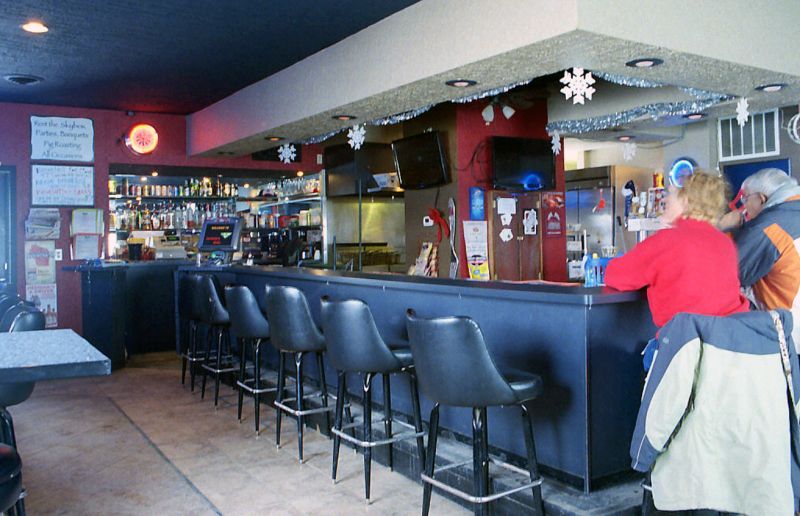 When Patrick was preparing to open he had a sign that mentioned barbecue, so I was keeping a visit in the back of my mind. And one day when I drove by and saw these outside I knew I'd be stopping eventually.
Patrick's isn't a "full service" barbecue place; while he'll roast a pig on request all that's on the regular menu is shredded beef brisket (left) and pulled pork (right). And this is only on the weekends, as he does his smoking on Fridays and then sells it until it's gone.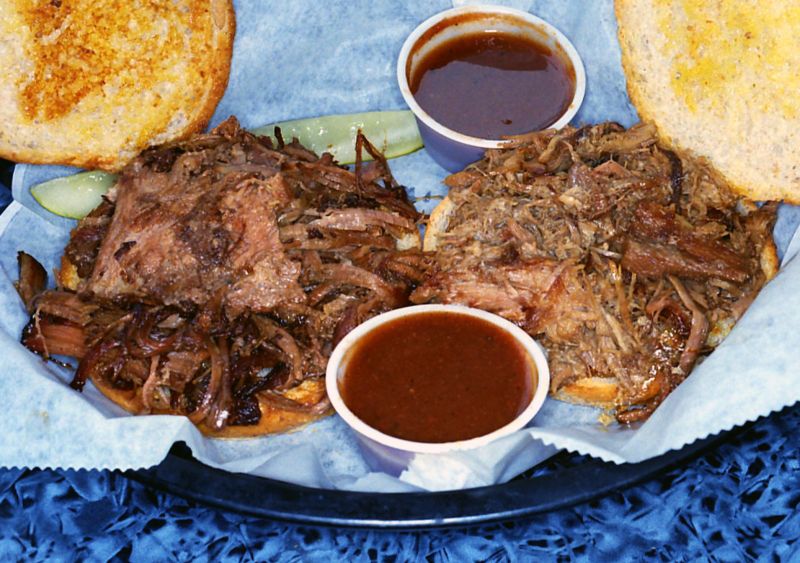 Even though this is all he offers for barbecue (the bar has a flattop and fryer so burgers and other items are on the menu), he does a good job. Both sandwiches had smoky, meaty flavor and the toasted buns were a nice addition, and his homemade barbecue sauce is outstanding. It's only slightly sweet with a mild pepper kick, and while he didn't reveal all his ingredients he did say that he uses cranberry as a Wisconsin touch; did you know that Wisconsin leads the USA in cranberry production?
The other signature item is what Patrick calls the "hog dog", which is a Klement's Chicago Style hot dog
wrapped in bacon and deep-fried
. And despite what first thoughts might be it's not at all greasy, and the frying really brings out the flavor of the dog.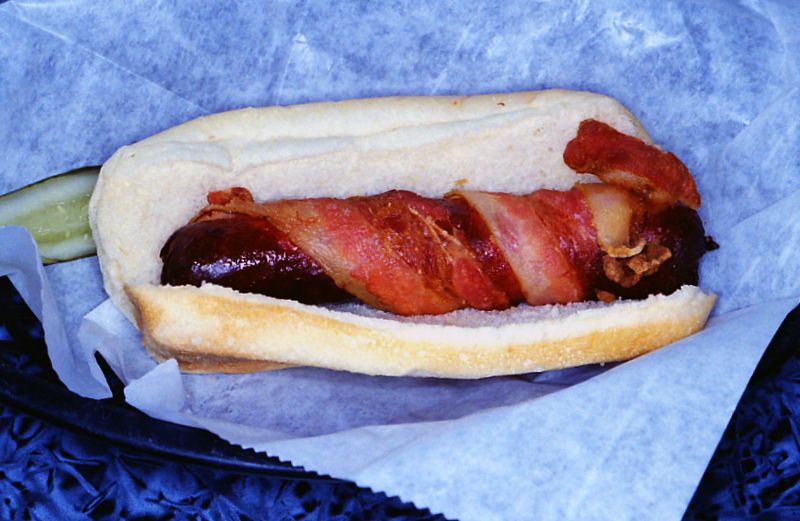 And to top it off, 2 sandwiches, a hot dog, and a couple of sodas came to the whopping total of $14. Can't beat that with a stick!