My latest burger I call "The Christine." The idea was to build one more in the style of a restaurant or diner version, rather than a fast food. So I went with a few extra touches like bigger rolls and such. I actually made two versions. Both were made with 1/2 lb of 80/20 ground chuck. The first one was a single patty, and the second one was divided into a double quarter pounder. So it was kind of an experiment to see which approach I preferred. Oh yeah, the single patty one I chargrilled, and the double patty I indirect grilled. Turned out I much preferred the double pattied, indirect burger, as it was dripping all over the place.
I'll introduce the toppings. You can see I've got green leaf lettuce, sliced pickles, beefsteak tomatoes, onion, and deluxe American cheese.
I also brushed the buns with bacon drippings before toasting them (oh yummy!). That's Thousand Island dressing you see that I used for my "secret sauce."
Here comes the first burger pics: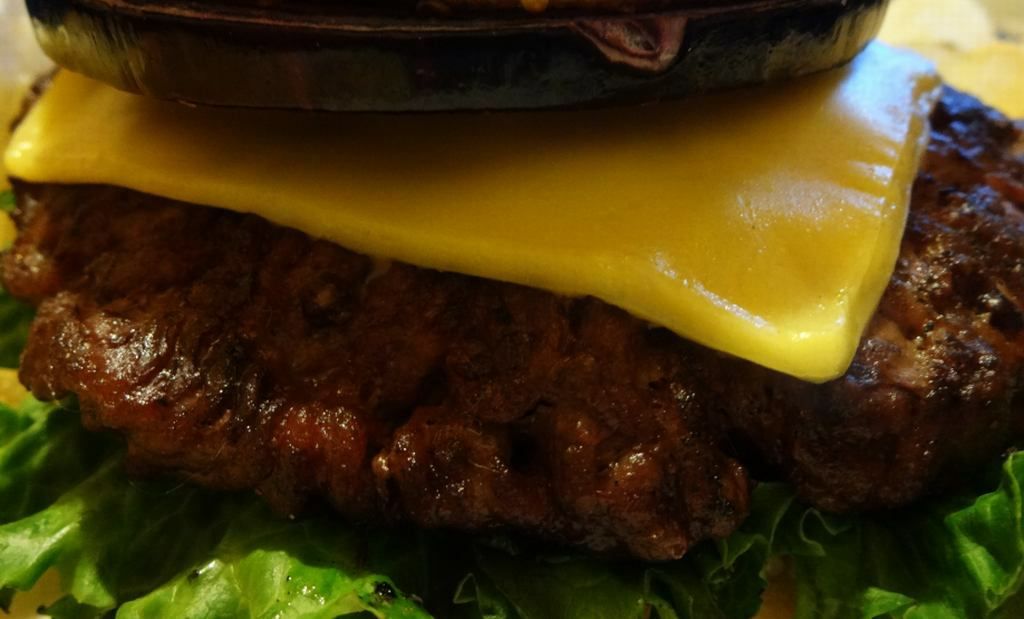 And here's the second one, a real D.o.d.g.e. burger (Drips oil, drops grease everywhere).