Every so often the grocery store has "riblet" rib trimmings so the last time I was there I grabbed a package. Some of them were actually pretty meaty and the price was right, while the use of a reflective sheet pan wasn't.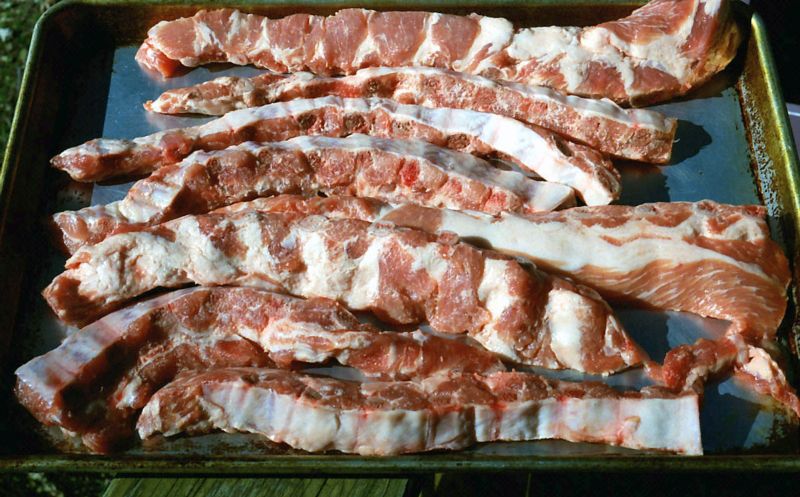 Since the plan was to grill them direct I decided to go with a basic rub with a little celery salt added.
They went over a medium fire until done. Since they were in individual pieces it was easier to get them more consistently done, although the short bones make it a little tougher to determine when they're ready.
Mrs. Chicken had an acorn squash that needed to be eaten so I grilled it as well. I learned that slicing a bit off the bottom so that the half will sit nicely on the grate will allow the butter to leach out, so I won't do that again.
The riblets are a nice change from full-size racks because they don't take too long to cook but still have great flavor. Usually they still have the membrane but it's less of an issue because it's not very wide.