Last Saturday morning I was grocery shopping and got the idea to try a patty melt, so I picked up a package of 2 burgers made with cheddar and bacon, and formed them into a shape better suited to the bread.
I put Dijon mustard on a couple of slices of rye bread and chose cheddar for the cheese. Traditional patty melts often include grilled onions as well but I left those out.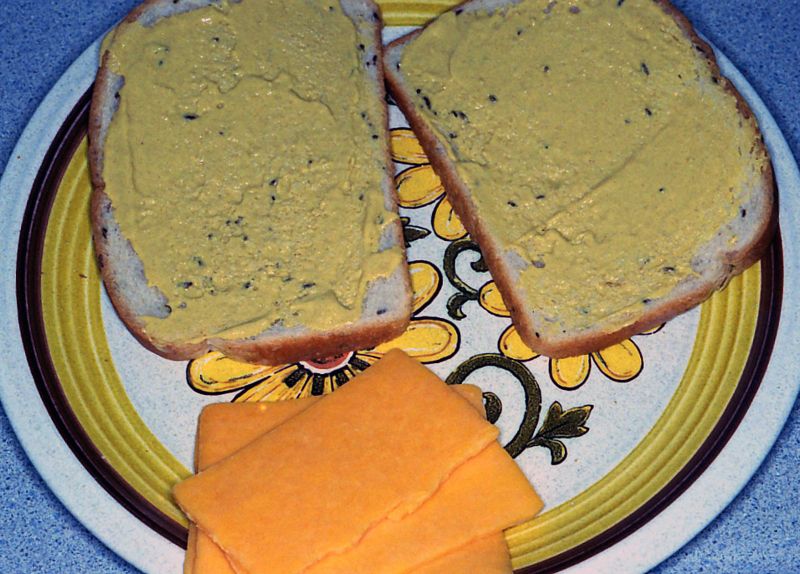 I partially cooked the burger, put it along with the cheese between the buttered bread slices, and returned it to the grill where I put a weight on top. Unfortunately things kind of went off the track from this point, as I think the mustard added too much moisture to the bread and it didn't toast very well on the grill and I pretty much completely lost 1 slice when trying to flip it. I did add a replacement slice and finish it, but it was a pretty sloppy end result.
At least it still tasted pretty good. A lot of the cheese bits disappeared during the grilling process but the slices I added made up for it.
Next time I'll add the mustard
after
it's done!