Last Saturday I met up with board members
Andy
and
Trollby
at
Papa Bear's BBQ
in Madison for dinner. None of us had ever been there so we were looking forward to it.
Papa Bear's has an end unit in a small strip mall on the southwest corner of Cottage Grove Road and Acewood Boulevard.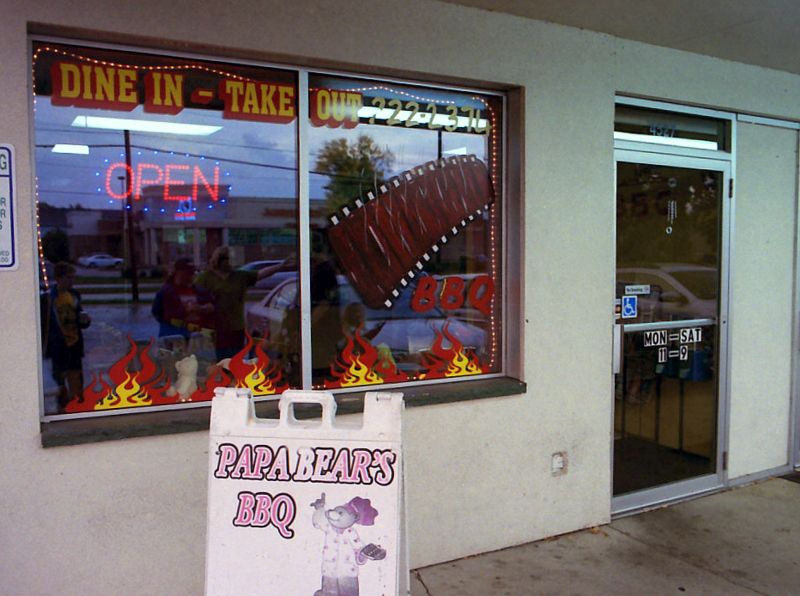 There aren't a lot of tables but I'd say about 20 or so people can eat inside. Orders are placed at the counter and the food is delivered to the tables. I was in the front corner next to the window when I took this shot.
And that's exactly how things worked for us, so let's get to it!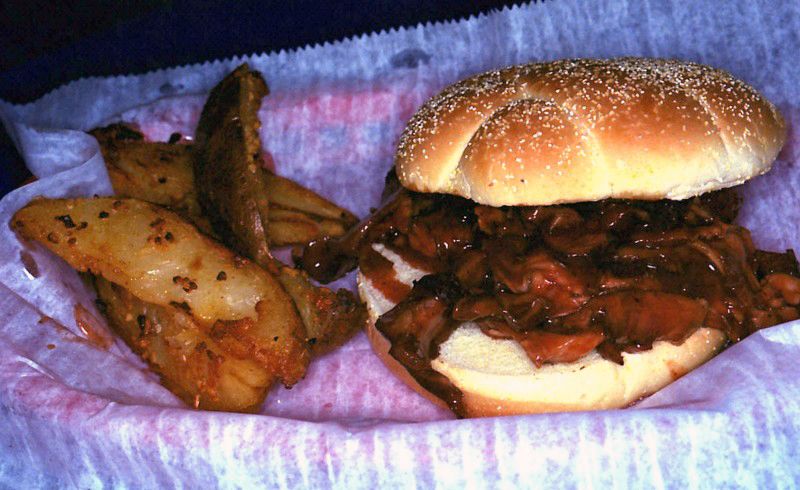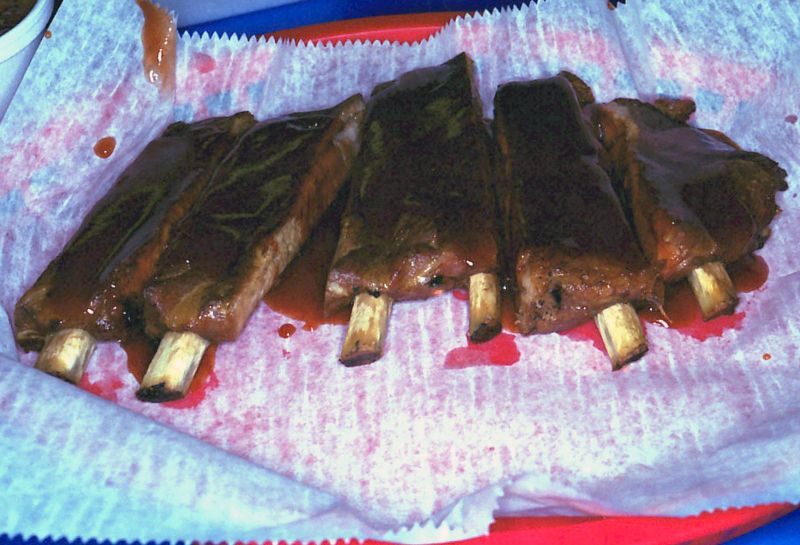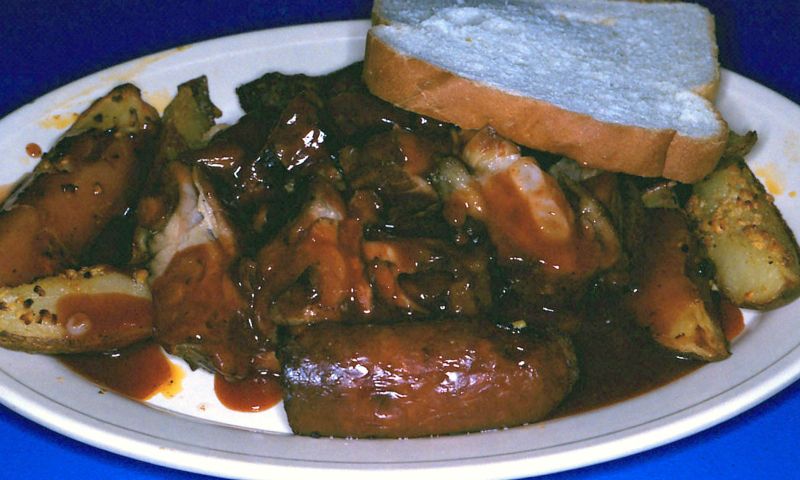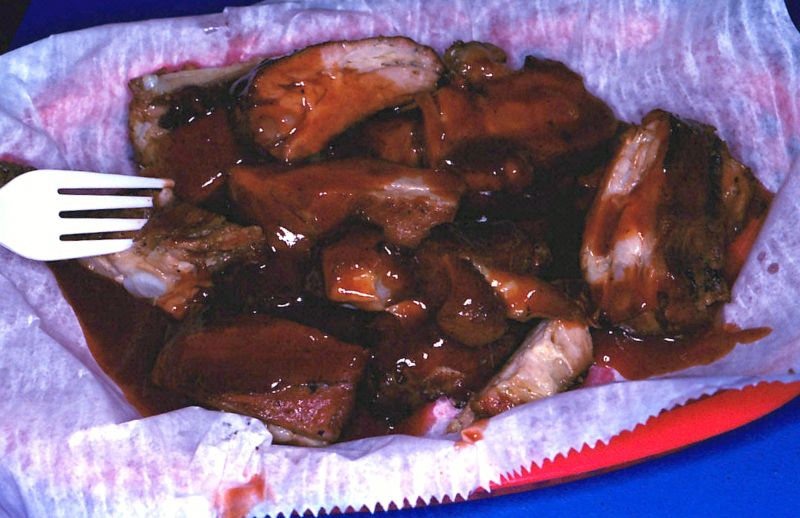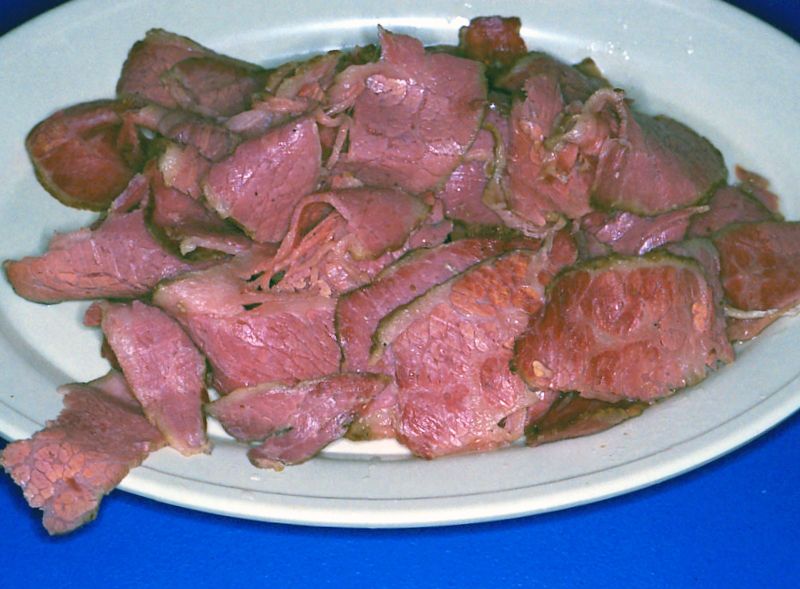 I ordered the ribs tips and hot links combo, and it was pretty good. The house sauce isn't too sweet and it has a little bit of a kick, which is OK by me. I would've preferred a little more smoke in the meat but that's usually pretty typical and isn't really a negative, and the hot links had a nice peppery bite. Hopefully Andy and Trollby will weigh in with their opinions on their meals; I know Andy liked the ribs but Trollby felt that his corned beef needed more smoke.
Overall I'd say Papa Bear's is a decent place with a good location, and if I was in the area I wouldn't hesitate to stop in. It's a good neighborhood spot and while we were there a number of people came in to pick up carryout orders, and since it's been there a number of years business must be pretty solid. We did notice that we couldn't smell any smoke outside but there was plenty inside, so I'm not sure what the owner's smoking method is.
Andy brought along his wife, daughter, and her friend, and Trollby brought along his son (and as usual I'm not too good with names). We pushed together a few tables to seat our group and it was a nice meal.