Last weekend I was in the store and picked up a pack of "America's chops", which appear to be boneless loin chops and are therefore very suitable for brining. And since I like to play around with different flavors I decided to try using some Point Cascade Ale, which is pretty good but not overly hoppy.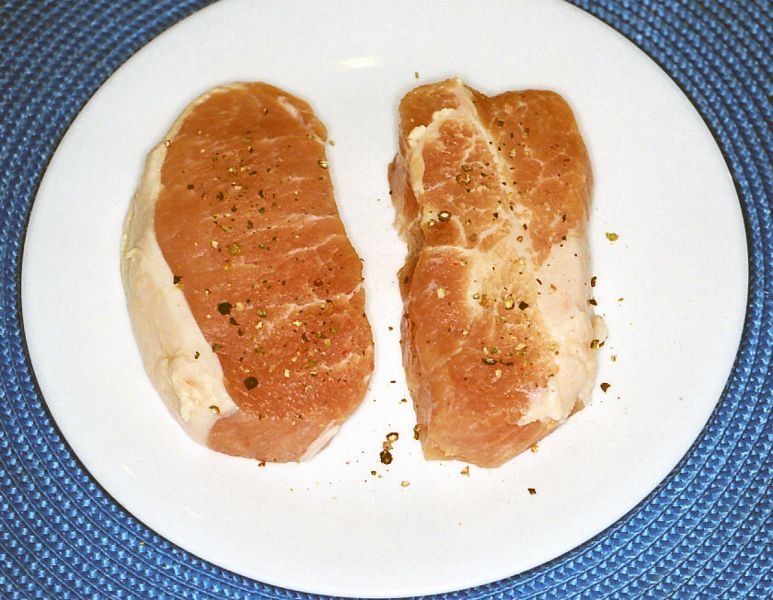 I cooked the chops all the way through but they were still nice and juicy.
Overall they turned out pretty good. It takes a pretty hoppy beer to get any significant hop flavor into meat so they had more of a subtle taste, but were less sweet than they would've been if I'd used something maltier.