From big wings to little wings...for dinner last Sunday I cooked up a small batch for Mrs. Chicken and myself.
Since I've been brining things lately I stuck with it, but this time I used white wine and fresh herbs (parsley, organo, basil, sage, and rosemary).
The wings were in the brine for about 6 hours and as the sun was sinking in the sky I fired up the grill.
They were actually for dinner so I charred up some asparagus to go alongside.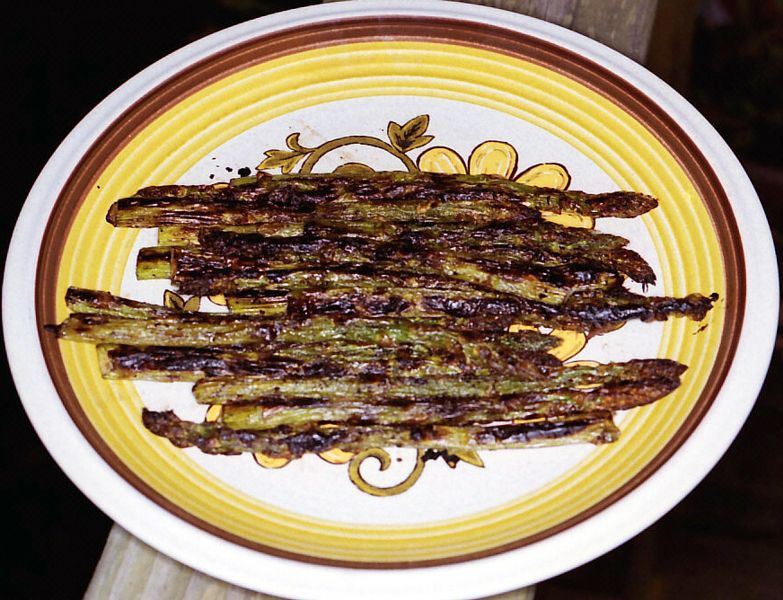 The wine and herbs added a light brightness to the wings without them tasting overly winey. The only downside was that I didn't use a cheap wine so this wound up being a restaurant-priced order!