Last week I made some burgers to use up some stuff in the fridge. I started with 2 pounds of ground beef and added some leftover Head Country sauce that'd been doctored with beef drippings.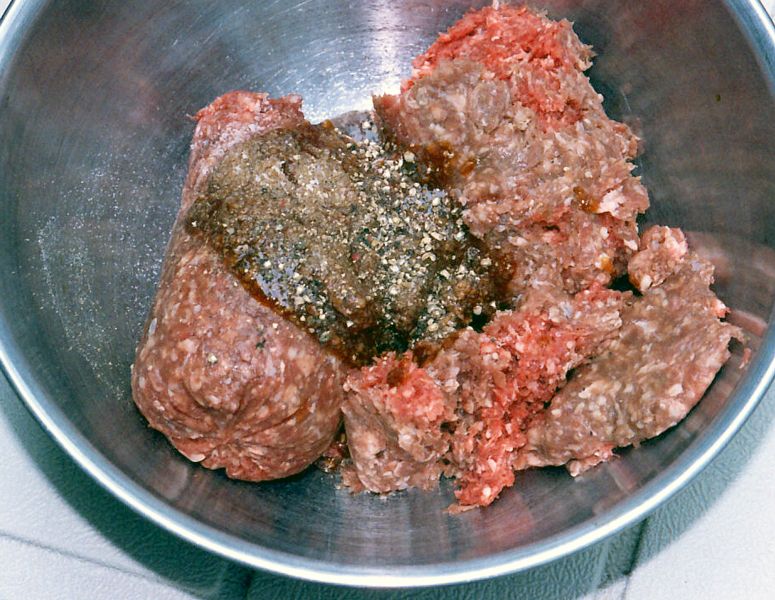 I also had some blue cheese so I crumbled it and added it to 4 of the patties.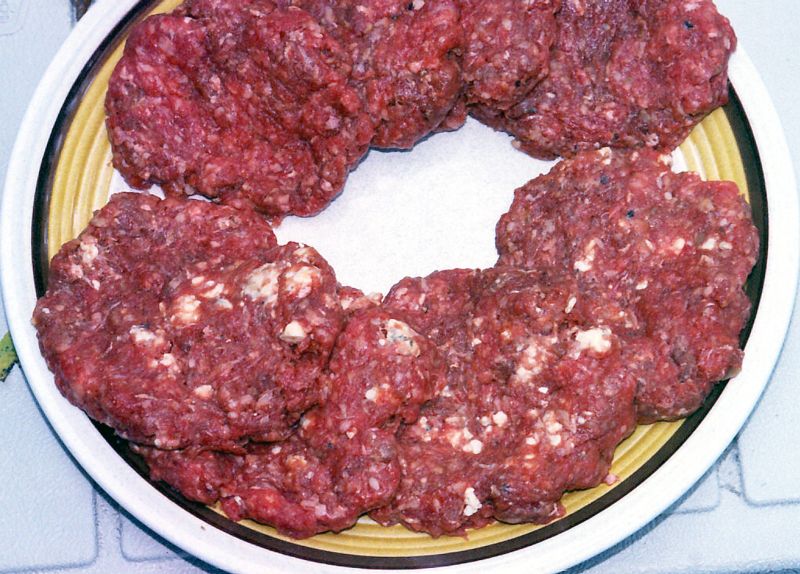 And since there was 1 piece of marble Colby cheese left I used it while the other burgers got slices of Swiss.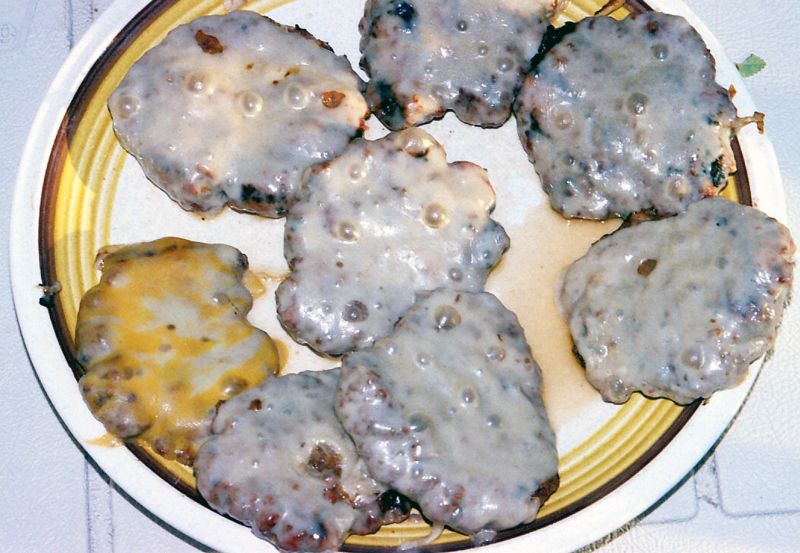 The burgers didn't have as much barbecue sauce and blue cheese flavor as I would've liked and they also had a slight sweetness that I didn't really care for, so I added lots of mustard. But they did stay pretty moist.