Last Saturday I had lunch in Burlington (WI) with some friends and took advantage of the opportunity to visit
River Valley Ranch
and do a little shopping.
Portobello-Swiss brats were on the lunch menu so I gave one a try.
Sold! I bought a package to take home.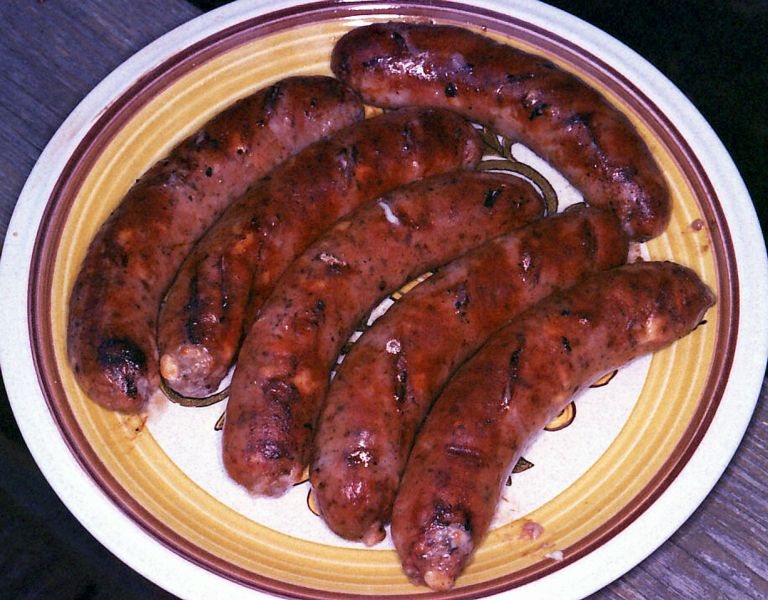 They grilled up really nice (good mushroom flavor) and while I'd prefer that they be made with unprocessed Swiss cheese, the processed version melts better within the sausage. Unfortunately Burlington's almost an hour away so it might be awhile before I buy any more!