These are probably the last two I'll do for awhile. Sunday, I cooked up a batch of Hatch Chile Pork Stew. Not sure if it was traditional, just kind od cobbled together a few recipes. Used 5 mild and 4 hot Hatch and 3 serranos, some tomatillos, 3lbs of pork, two onions, some cilantro and a few other things. Some parts got cooked on the Egg and some got cooked inside (boiling water is best done indoors)
Roasted the chilies and peppers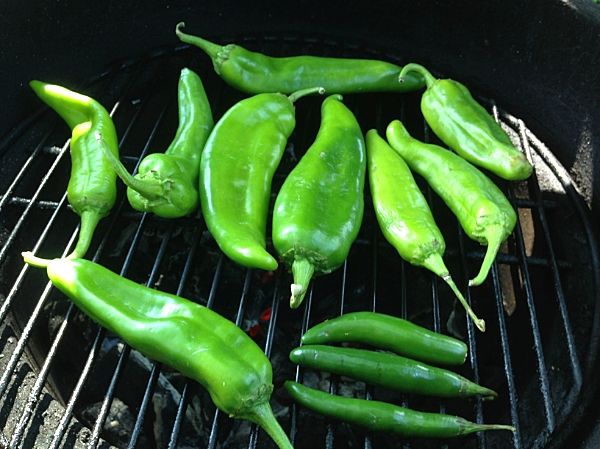 Browned the pork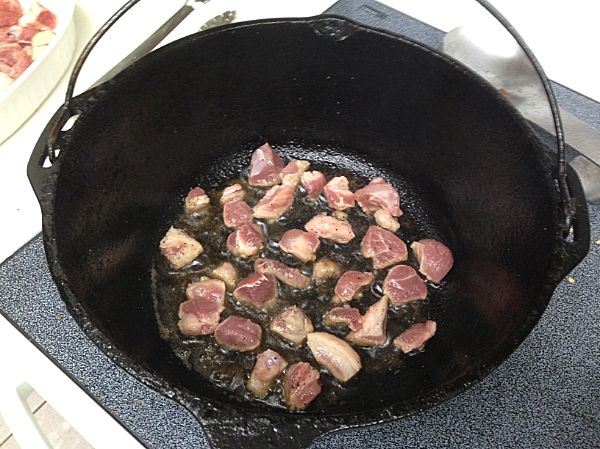 Dumped it all in a dutch oven and onto the Egg it went, 350F and hung out for close to two hours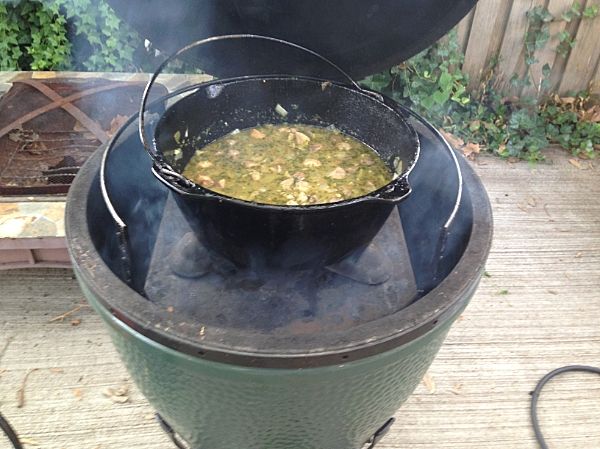 Served it up with a cold beer and garnished with Cotija cheese, sour cream, cilantro, tortilla strips and a lime. Also had some fresh Hatch flour tortillas on the side.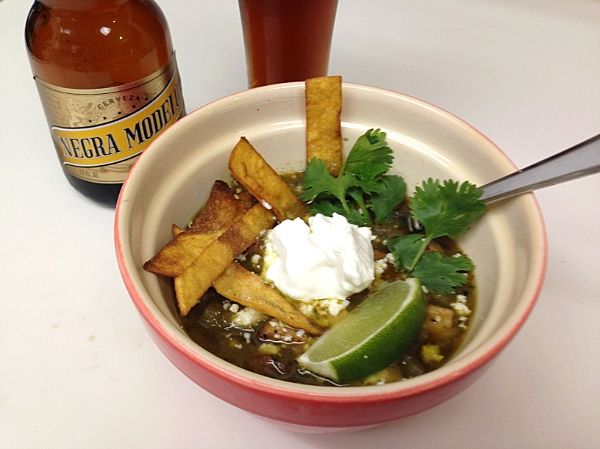 Last night, Mrs. G wanted a burger and happy wife = happy life, not to mention I like burgers.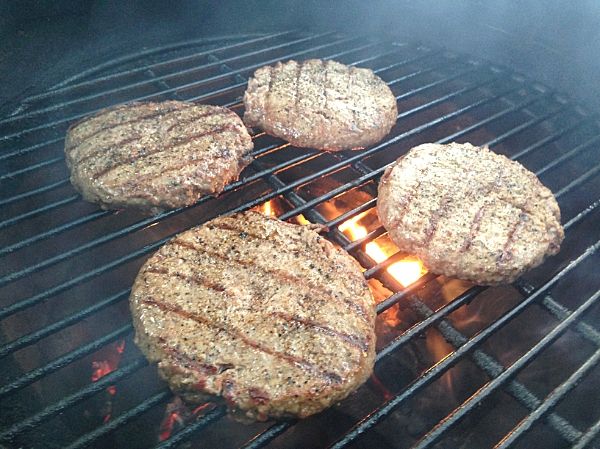 Took some of the leftover stew from Sunday, pulled the pork out of it and put it on the burger along with some Havarti cheese.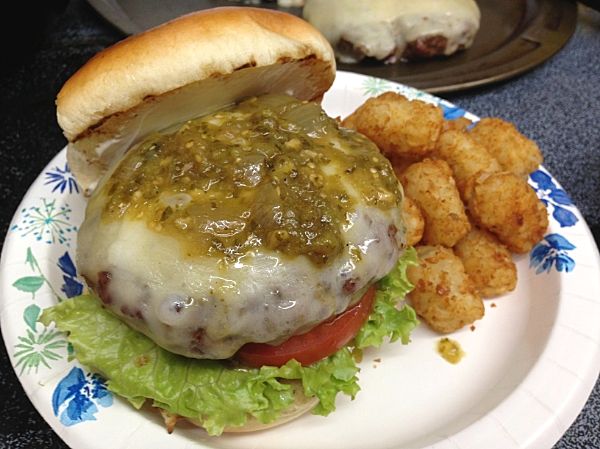 Pretty darn tasty, but messy burger.
The butcher at Central Market told me they are wrapping up Hatch Chile on Wednesday. I'm ok with that, ready to move onto something else, but I do have three lbs at home that I need to roast and freeze to get me through the rest of the year. Guess I know what I am doing after work.