Over the weekend I made a couple of stuffed tenderloins. I had wanted to cook a loin but the only ones at the store were the whole cuts and I didn't want that much, so I chose a package of tenderloins instead.
The first step was to butterfly them; 2 cuts for 3 pieces.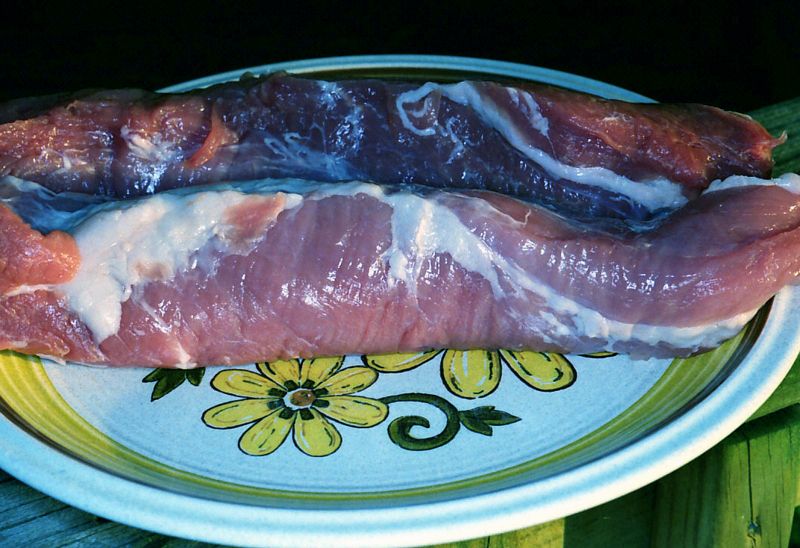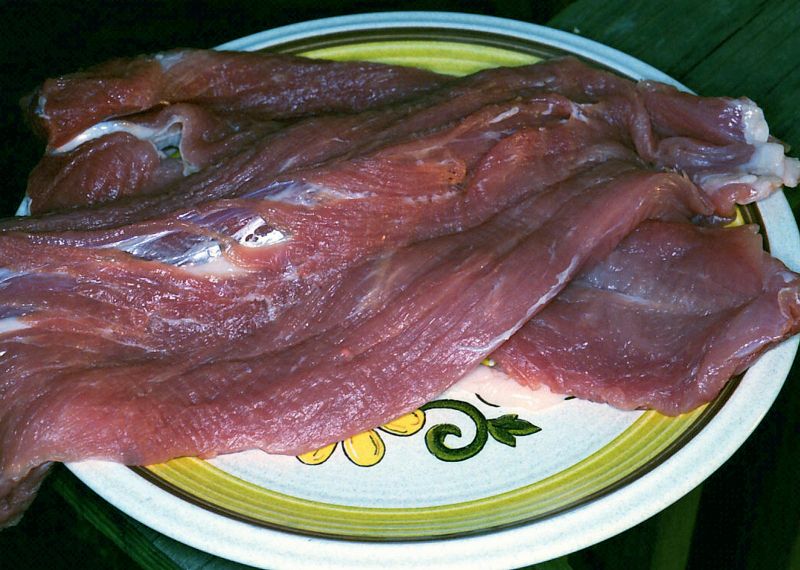 After salting and peppering the butterflied tenderloins I started the duxelle by running 8 ounces of mushrooms and a shallot through the food processor.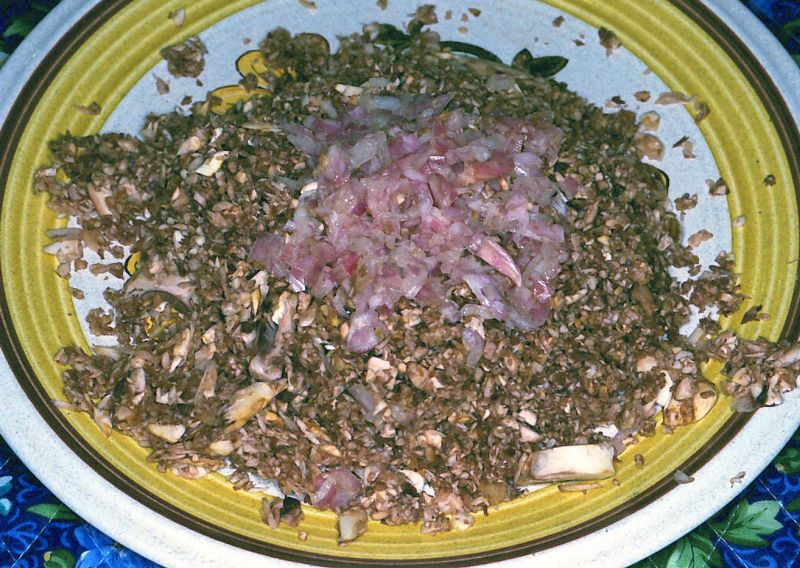 I browned some bacon pieces to render the fat, which was then used to cook down the mushrooms and shallots. When they were just about done I added the bacon back in along with a splash of madeira.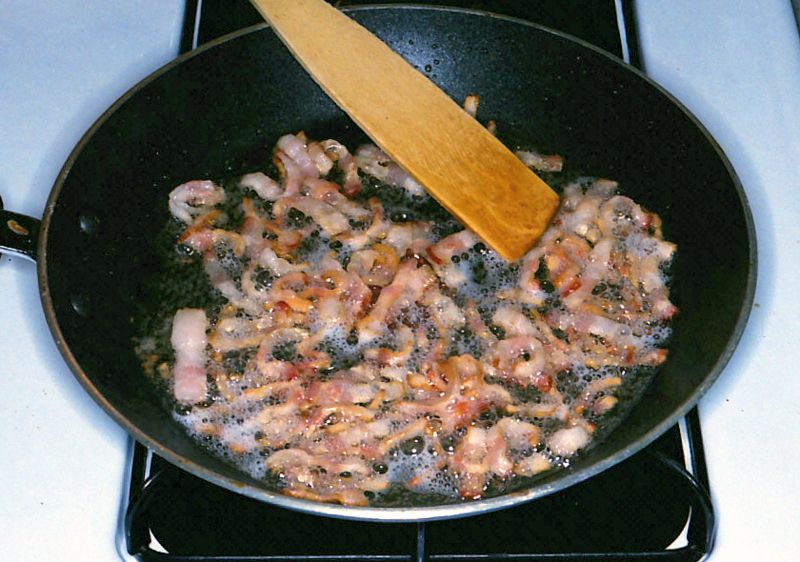 This was all done Friday night so the mushroom mixture would have time to cool in the fridge, and on Saturday morning I used it to stuff the tenderloins. One had a small hole that I covered with a folded piece of bacon.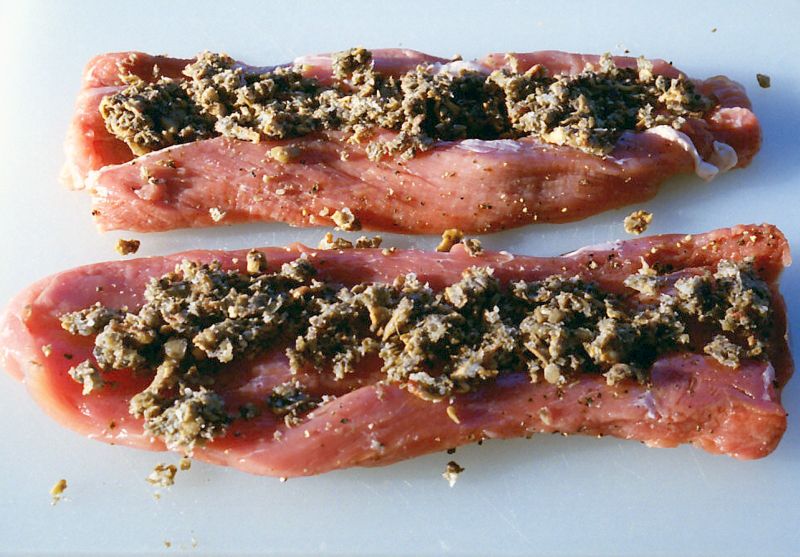 For Saturday night supper I took one of the tenderloins and grilled it over a medium-low direct fire, about 5-6 minutes a side, until the temperature reached 140.
We were very happy with the results. The mushrooms and shallot added a lot of flavor and salting the pork ahead of time made a real difference.
This left me with the other, identical tenderloin and I decided to smoke it. I also had another 8 ounces of mushrooms so I put them in a clean foil drip pan along with some butter and pepper.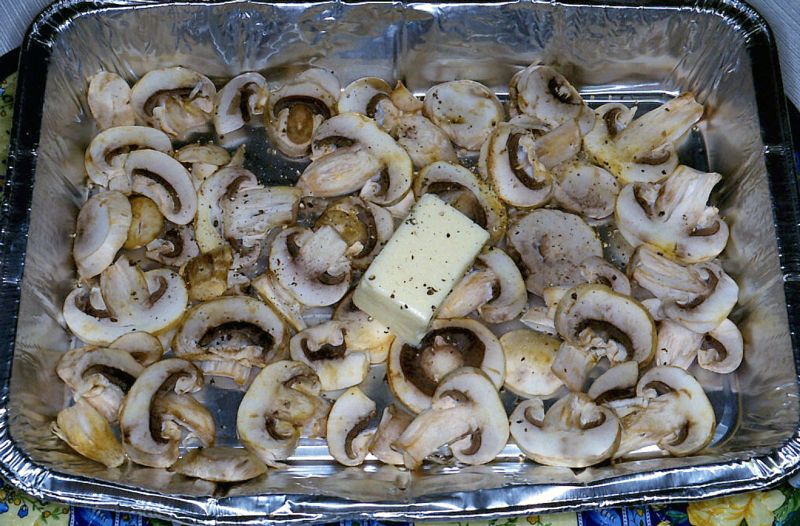 I kept the temperature around 275-300 until the internal temp reached 140.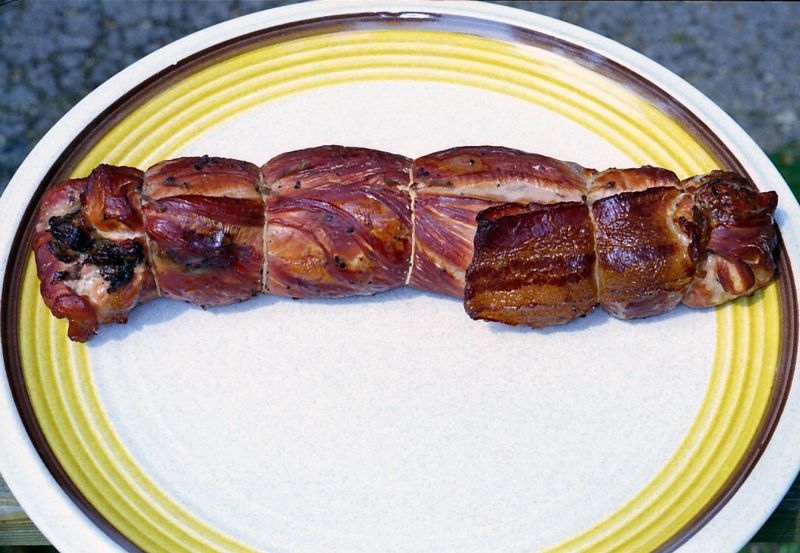 I don't think much dripped from the tenderloin but the mushrooms still cooked nicely in the butter.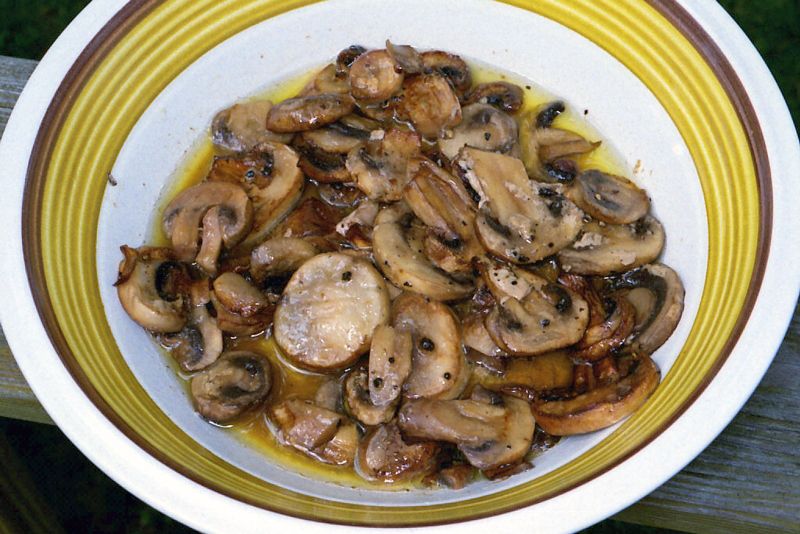 Even though it wasn't on the fire all that long the meat picked up some nice smoke.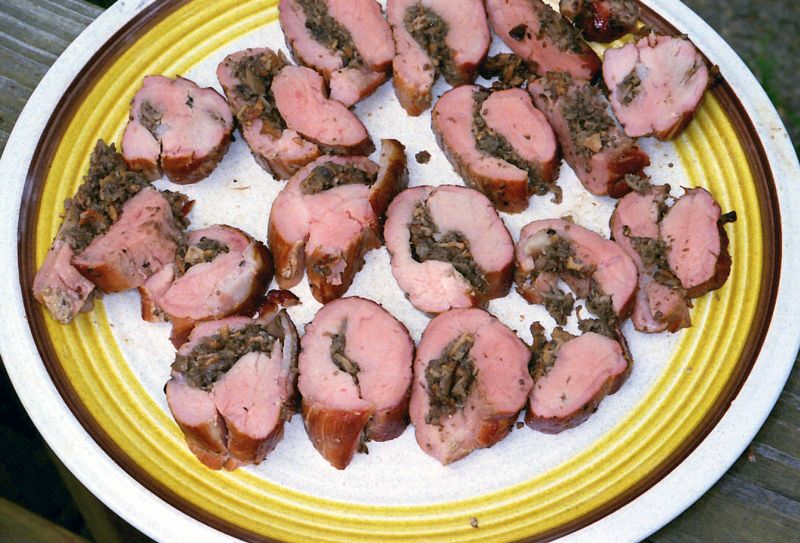 But what made all the difference in the world was putting the mushrooms and butter over the sliced pork. They added another level of rich, smoky flavor, and Mrs. Chicken and I agreed that this was a winner.