For National Hot Dog Month in July a number of major league baseball teams featured special items on the concession stand menus, and apparently the Milwaukee Brewers offered a bratwurst stuffed with a hot dog. That got me to thinking of a sausage version of the turducken...
"Thuringer" is apparently the German word for "summer sausage".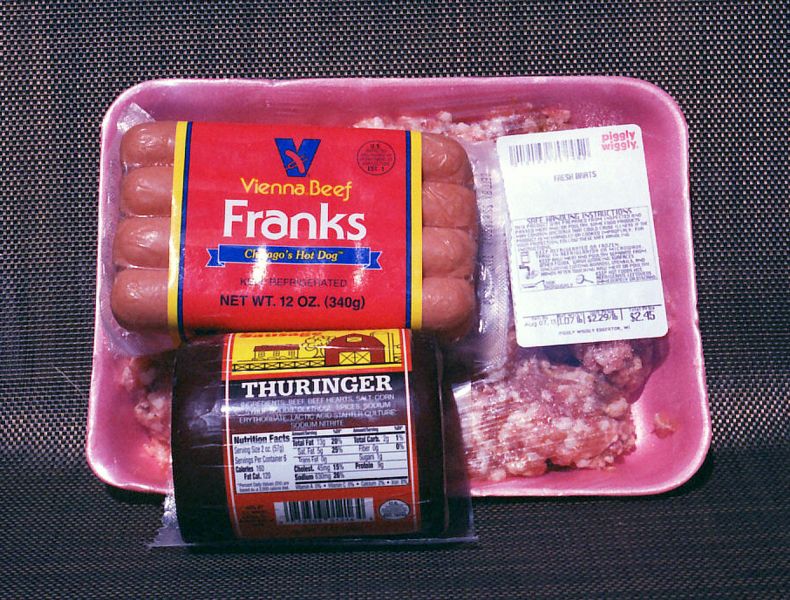 I hollowed out the sausage, stood it upright, dropped in the hot dog, and packed the loose bratwurst around it.
The ThurBratDog went on my Weber 22" kettle and the fire was set up with lots of hickory for a strong smoke. After it'd been on for awhile I added the other 7 dogs and let them go until they were done, and they were a nice change of pace from standard grilled dogs.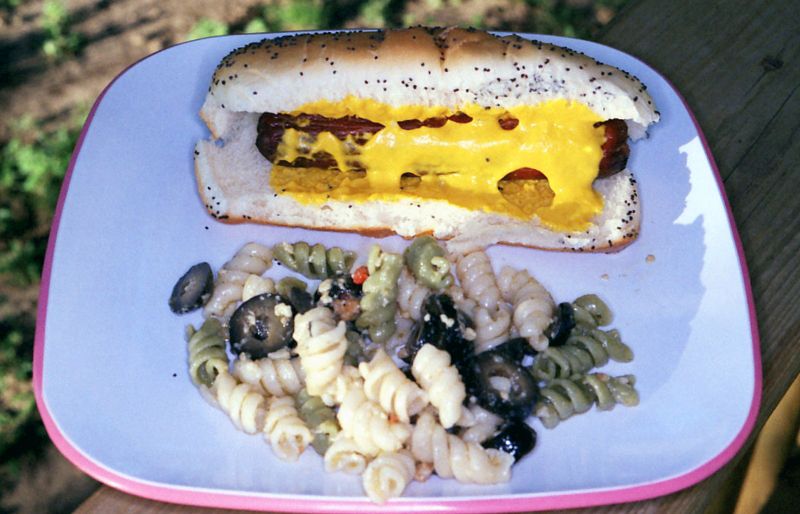 I was surprised at how much smoke the summer sausage absorbed; I removed the casing before I put it on the grill and it developed a bit of a shell. Also, the loose brat meat shrunk and separated from the beef summer sausage. If I was to try this again I'd strongly consider standard indirect grilling with just a hint of smoke.