Not going on, but back from. Last week the Chicken Family headed to northern Wisconsin for our annual getaway, and that always means a fair amount of grilling. And even though it's mostly simple stuff it always tastes extra-good up there.
Saturday night was a skillet of forgettable ground beef and mushrooms because things hadn't thawed yet, but by
Sunday
the sirloin was soft enough to use. I'd planned on just grilling it whole but my older daughter had put together some menus for the week and first up were steak-and-shrimp skewers, so I cut up the sirloin.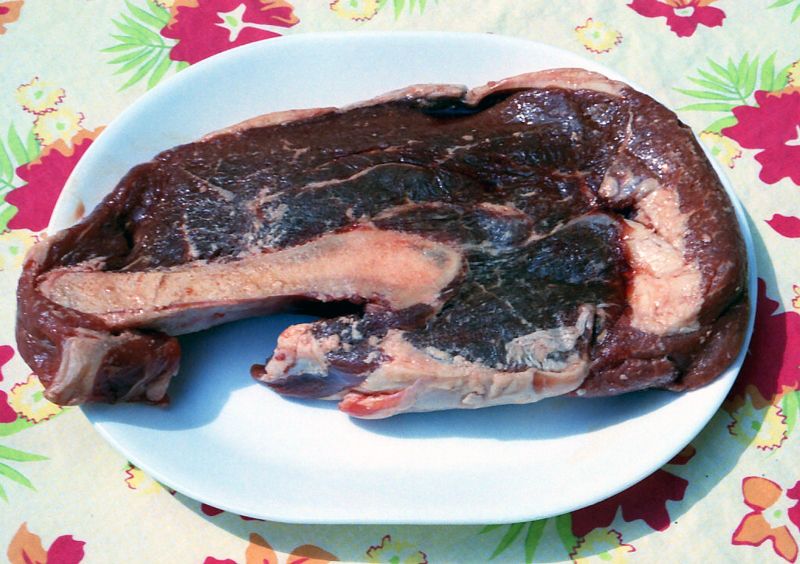 The shrimp marinade involved olive oil, garlic, and I think a little bit of vinegar.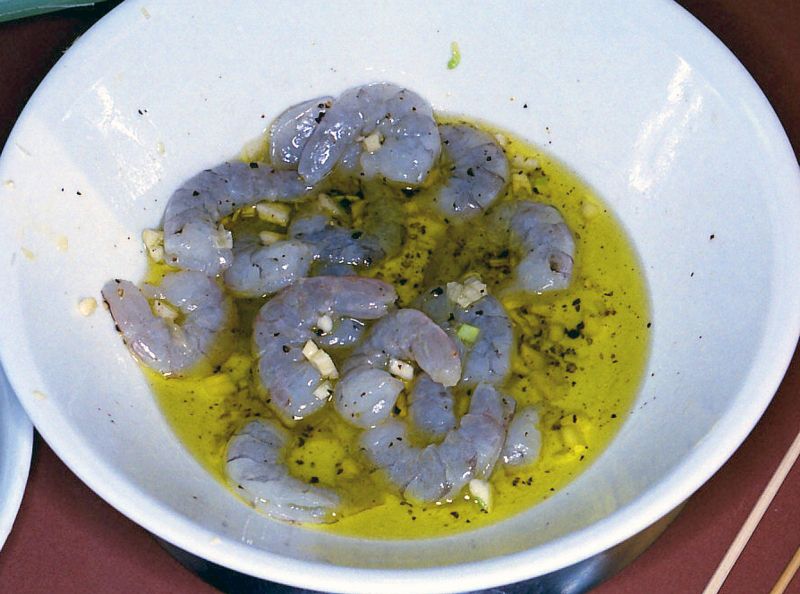 We threaded the beef, shrimp, and some mushrooms onto the skewers and she made a salad of peppers, tomatoes, black olives, and feta cheese.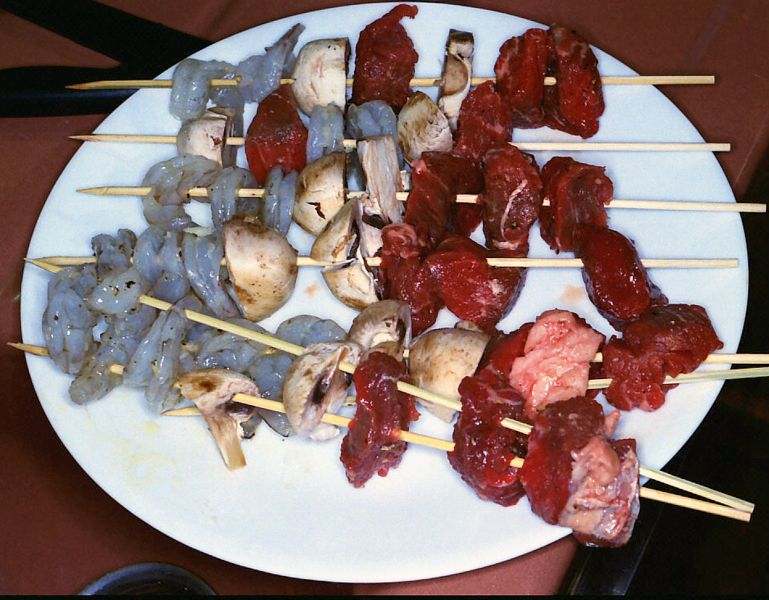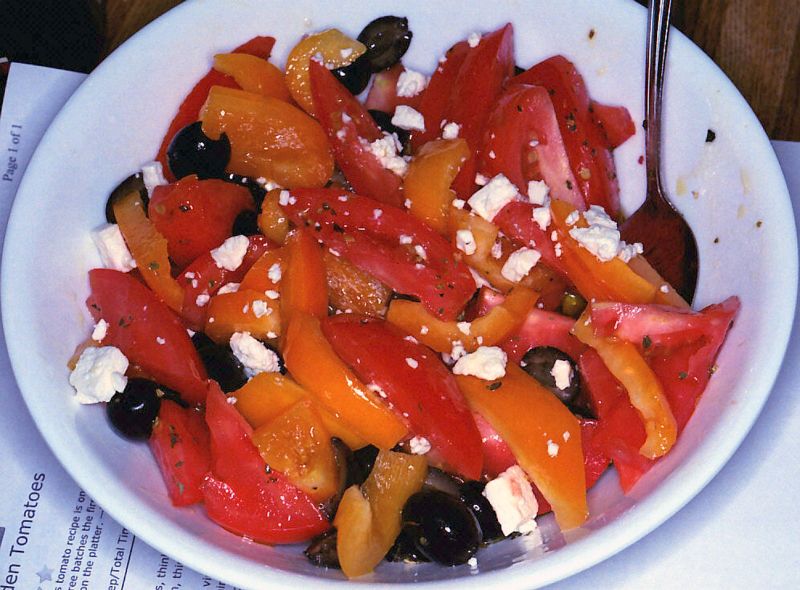 The trick to getting everything to cook reasonably evenly was to put the beef part of the skewers directly over the coals while having nothing under the shrimp so they would cook indirectly and not be rubber by the time the steak pieces were done. We lost a few mushrooms along the way.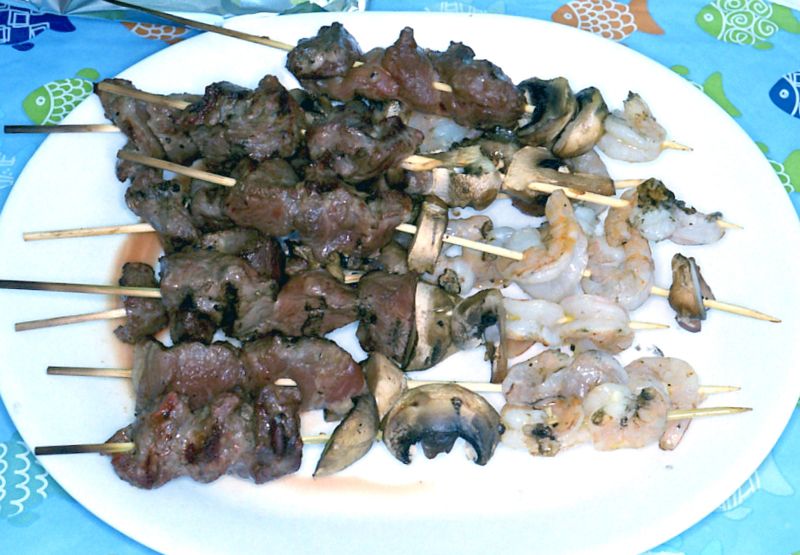 Monday
was burger night and since my younger daughter's boyfriend had never had a Jucy Lucy that's what I decided to make. I started by grilling some ears of corn for a pasta salad.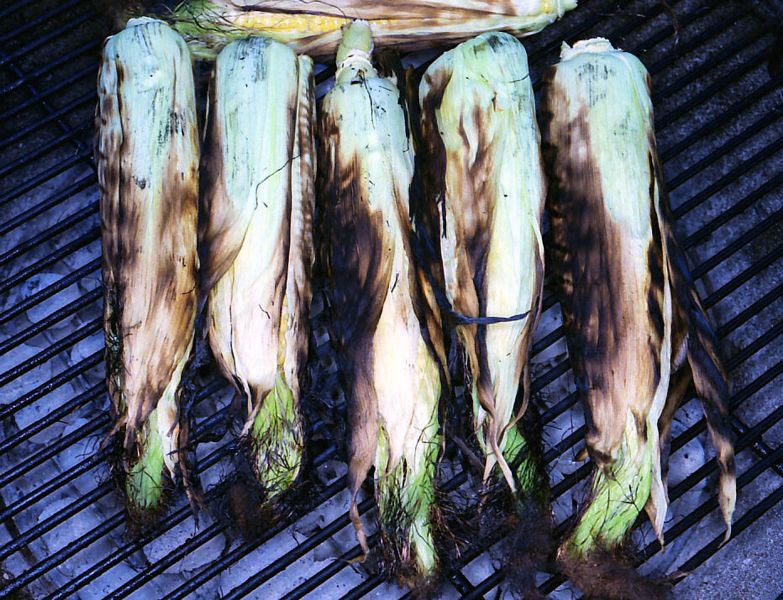 Then it was time to make the burgers and put them on the grill. The orange tint is from Weber seasoned salt, and because the grill was outside it made it easy to get some action shots.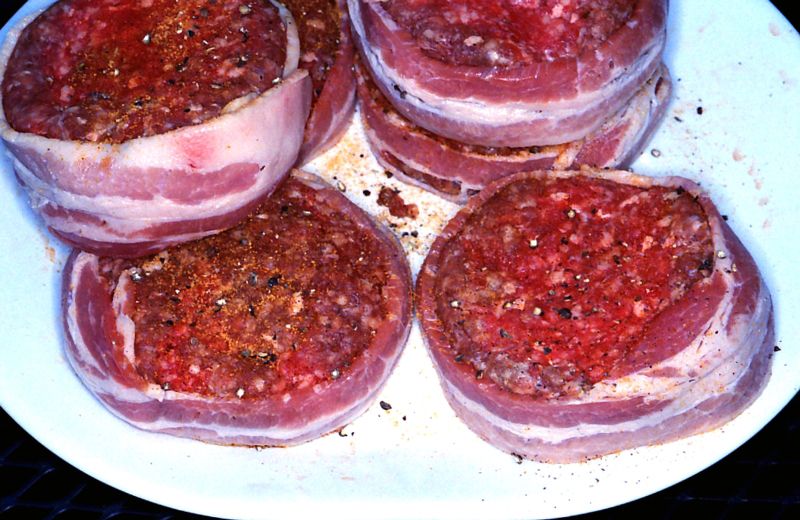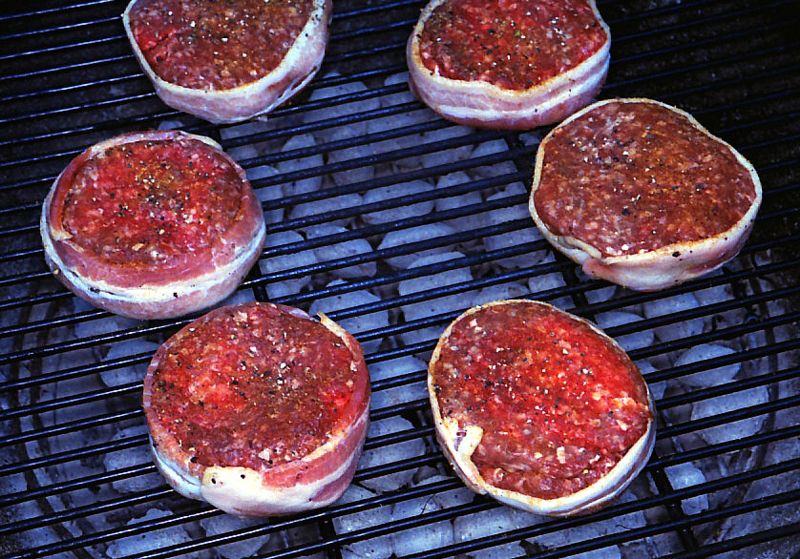 When they were getting close to done (I actually temp-checked them this time) I put a slice of American cheese on the top of each.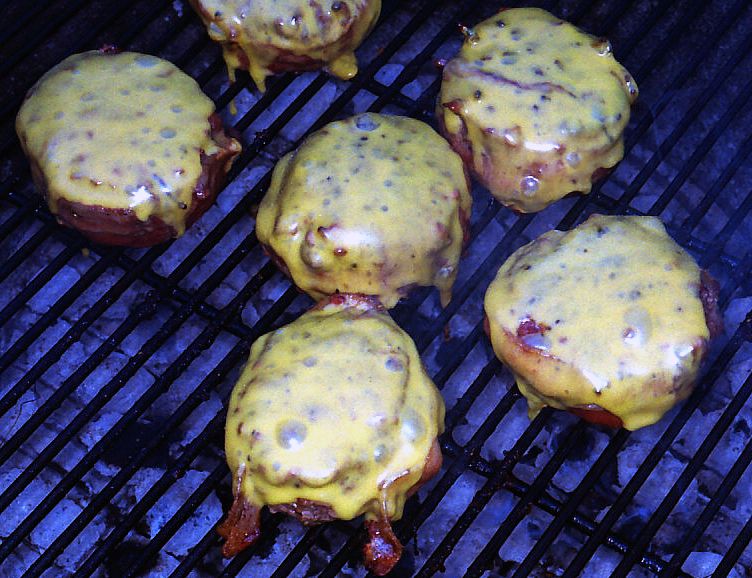 I used a 2-year aged cheddar and some of Steven's Black Forest rub for the burger filling and was very happy with how it turned out, and the burgers tasted very good. In fact, Alex ate one cold for lunch a couple of days later...
More to come...