On Wednesday night I cut up a rack of back ribs into 4 sections and gave them a good shot of Weber's seasoned salt before putting the in the fridge to rest overnight.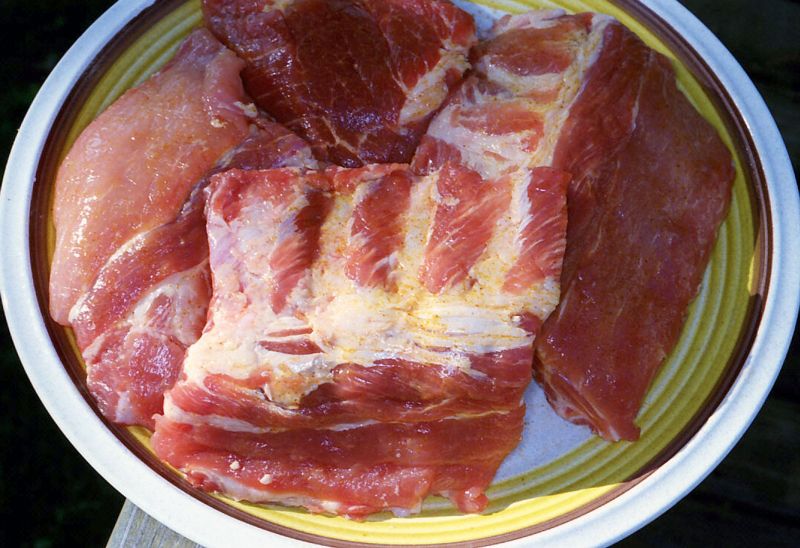 I decided to try grilling them direct instead of the more common indirect and smoking methods, so I started by searing the meat side for about 5 minutes.
This is what they looked like after about 40 minutes bones-down. I was using up old charcoal and didn't add any smoke wood, although there were a couple of charred apple chunks in the mix.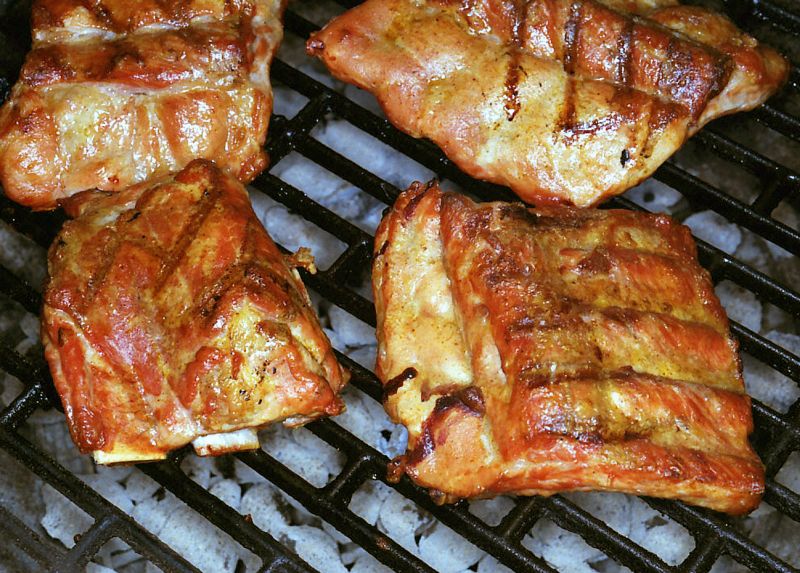 I glazed 2 sections with Steven's chipotle molasses sauce and 2 with Jack's Carolina Style mustard sauce, and let them go another 10-15 minutes.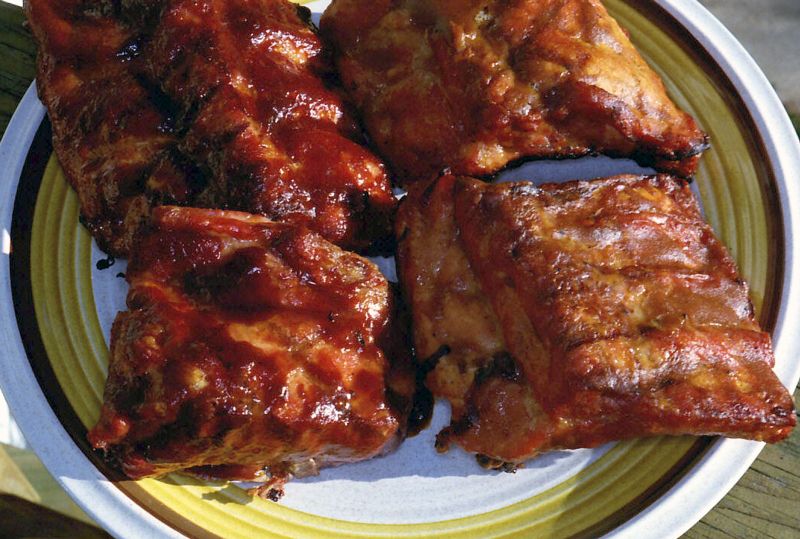 The smoke ring really caught me by surprise as I didn't expect to get one. With the sauce the ribs reminded me of the direct-grilled pork chops my dad made years ago, right down to the bits of carbonized sauce.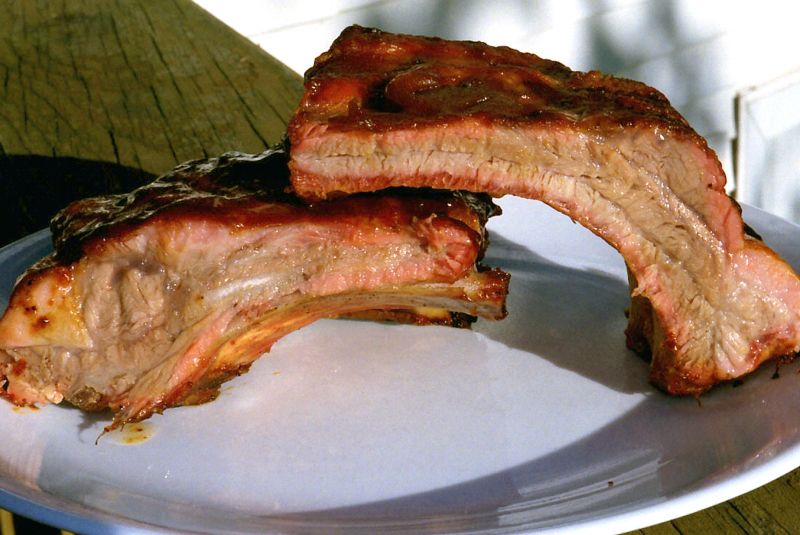 They were a nice change of pace and took only about 90 minutes from lighting the charcoal to taking the first bite - good time for a Thursday night!