A couple of weeks ago Mrs. Chicken found this recipe on the
Vegetarian Times
website so I used it as a rough guideline to come up with my own sliders.
I started by finding some smaller portobellos in the store and tossing them with a little olive oil and basic rub.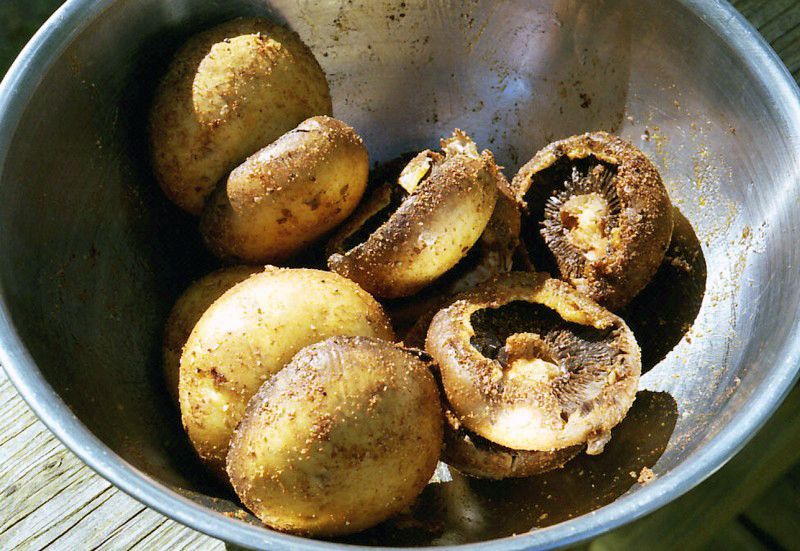 I also grated some smoked Gruyere cheese.
The caps were grilled gills-down to start and after a few minutes I flipped them over, spooned in some of Steven's
Chipotle Molasses
barbecue sauce, and topped them with the shredded cheese.
I put them on toasted slider buns and didn't bother to add any toppings.
The sliders were really good and everyone liked them, and the best part is that the recipe's really versatile and can be made with almost an infinite combination of ingredients. Oil, rub, sauce, and cheese...can it get much easier?