Since it was just me and my younger daughter for supper on Father's Day I decided to make some burgers. I started with a pound of ground beef, some smooth, meltable blue cheese I found in the fridge (had to trim off a little mold first), and a healthy dose of
Steven's Black Forest rub
.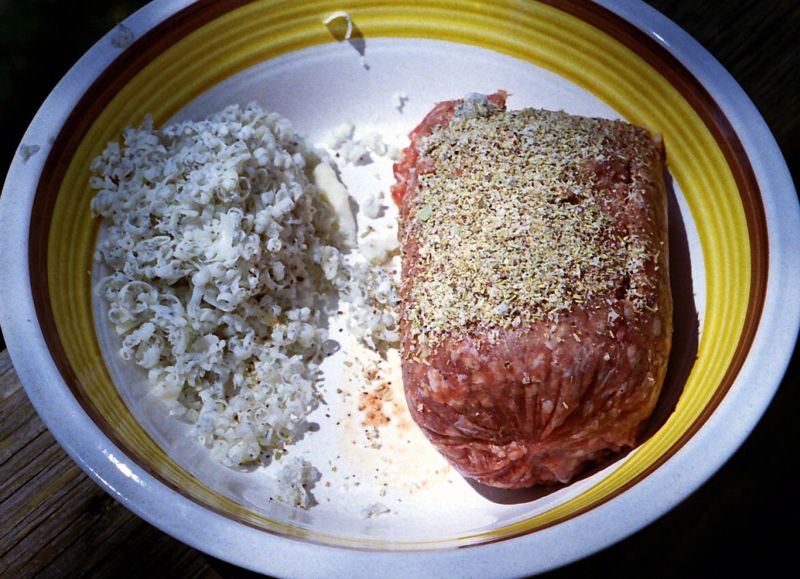 I mixed everything by hand until I had a log that could be cut into 4 relatively equal pieces, because I had 4 buns that needed to be used.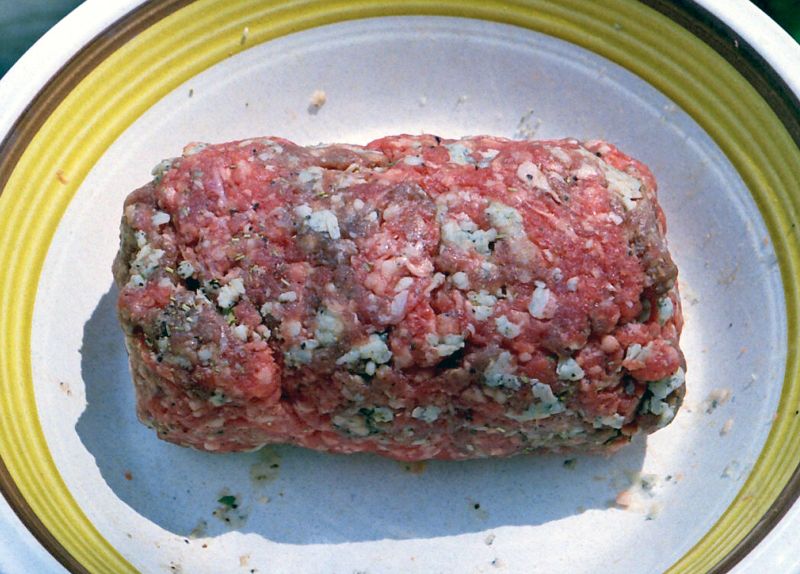 But not 4 burger buns - 4 hot dog buns.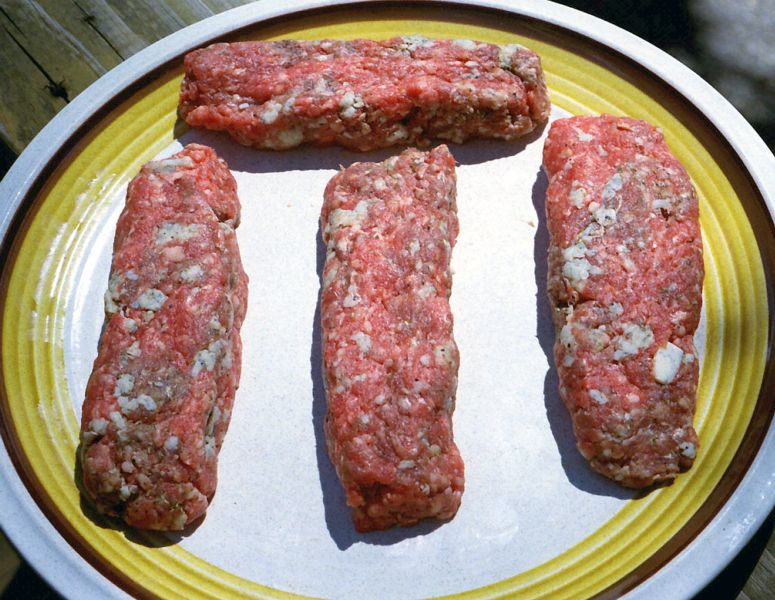 And not 4 plain burgers, either - 4 cheeseburgers.
I also grilled some of my new favorite bacon.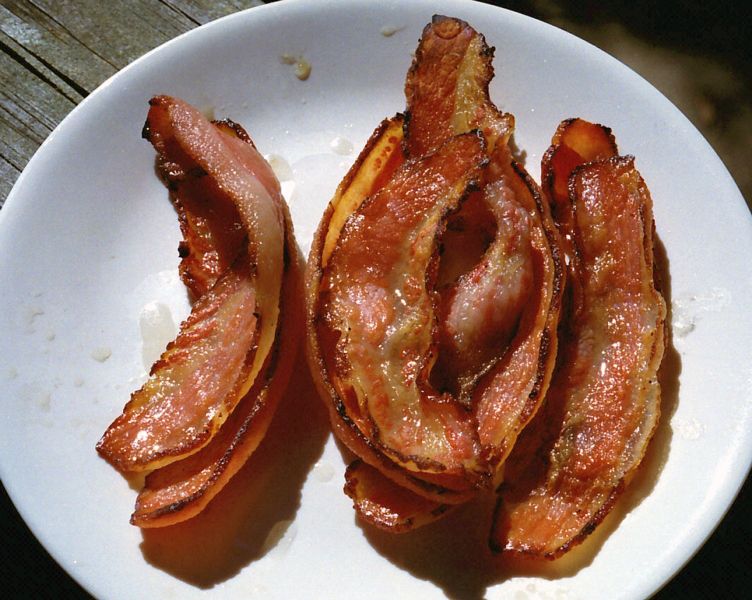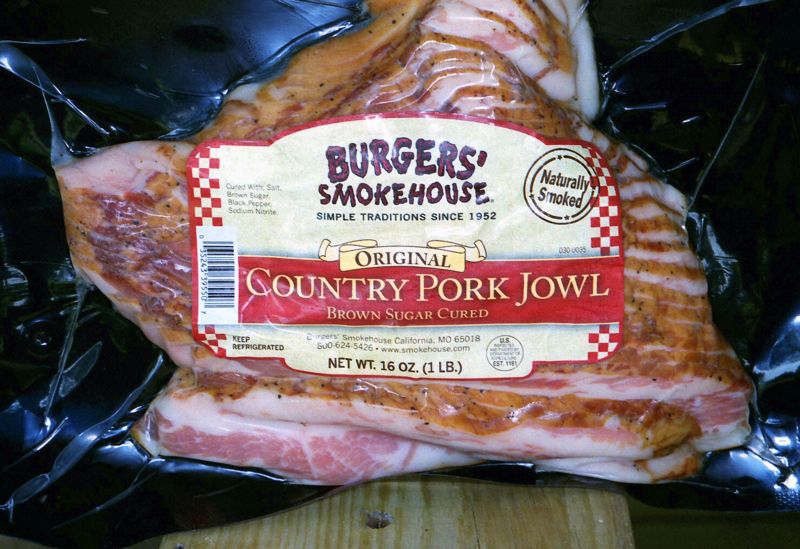 One advantage of putting a burger on a long roll is that the bacon fits a lot better! The assembly order was bottom bun, bacon, burger, mustard, bacon, top bun.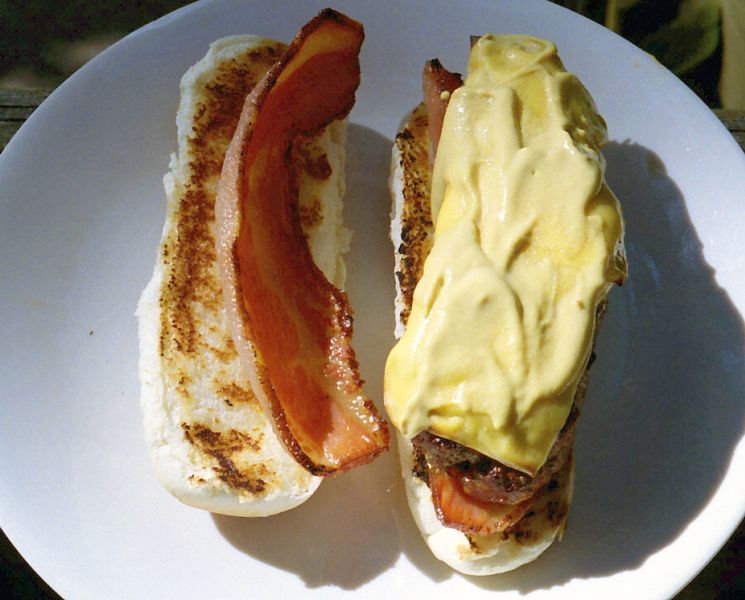 General consensus was that the burgers were really good (even Mrs. Chicken's burger that she reheated for lunch the next day) and I'll go so far as to say they were some of my best ever. There wasn't really a noticeable blue cheese flavor but there was sort of a tangy essence, and the Black Forest mix really went well with the beef. And we all know what bacon brings to a burger!