Last night I was debating whether to go burger or chicken (right Dyal?). Well, since I had to grill some chicken for doggie, and she was willing to share a breast with me, I went that route.
What follows is something I hope will be amusing and entertaining, but if you have children in the room, you might want to have them leave unless they are of VERY responsible age.
Okay, you all know I'm a real char fan on occasion, and what better to get that effect than on a CharGriller, yes? So when you look at this flare up, know it's by design and not accident. Here we go friends (and I hit them up with seasoned salt and lemon pepper).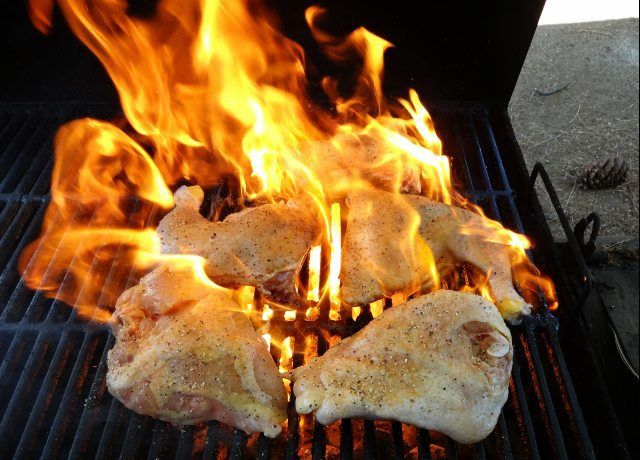 And here they are all grilled up, with my piece sauced. Yellow corn in the foil. Luv yellow corn,... In fact I'd rather frozen yellow over fresh white any day. But that's just me.
And added a twist this time... topped the chicken with a slice of Deluxe American. O so happy I did! Included the imported green beans from France as well.