After cutting up a whole beef tenderloin into steaks for Mother's Day I had a couple of pieces left, so I salt-and-peppered them Saturday afternoon and took them out on Tuesday.
I fired up a chimney of lump and dumped it into my Smokey Joe, and laid my 18" iron grate over the top. After it got nice and hot I put the steaks on for a couple of minutes on each side.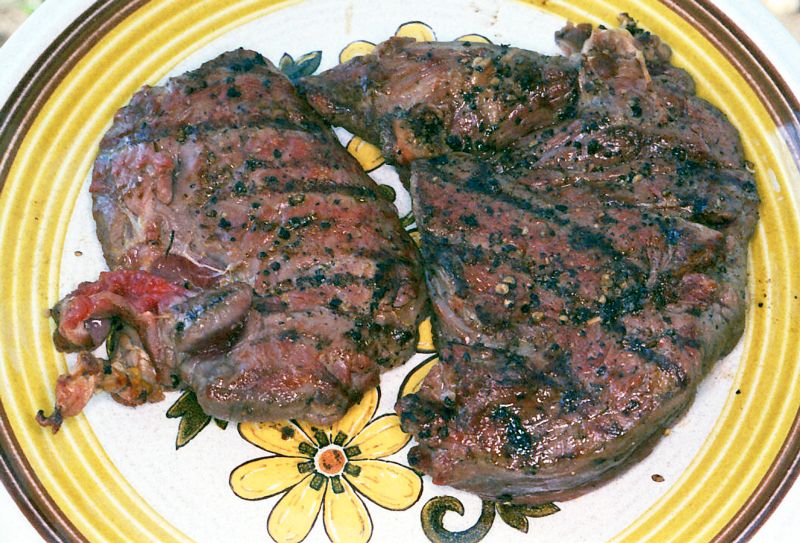 I also cooked up a pan of mushrooms as a side dish and spooned them over the top.
We don't eat filets very often because a)we already have a freezer full of beef and b)it's a pricier cut best-suited for special occasions. But even though it has a milder flavor than some other steaks it's nice from time to time, and the tenderness can't be beat!