I went over to my folks' place a few days ago and was asked to grill some steak and boneless pork loin chops. Turns out that someone there had gone on one of their periodic "cleaning binges" and all of the grill tools were either packed away or thrown out.
That meant no tongs, no spatula, no sauce brush, and nothing but this to cook the meal with (taken from later in the cook):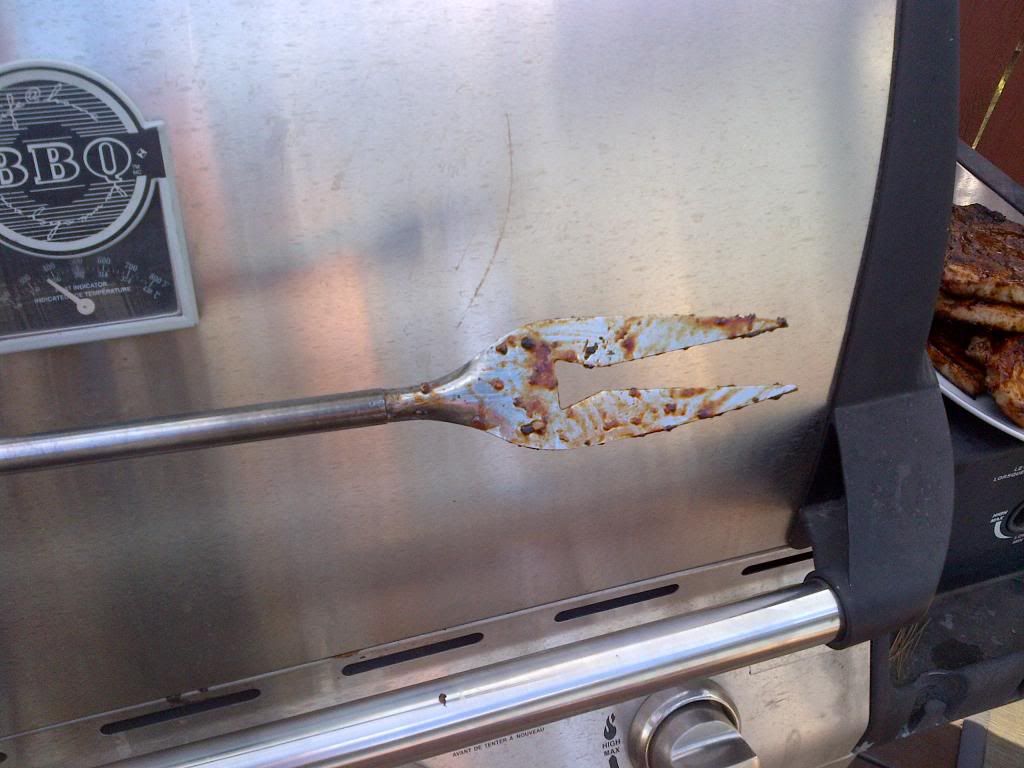 Dad's grill was also dry as a bone with no seasoning, so armed with the above fork I decided to try a trick Steven uses to oil the grill. To paraphrase Steven, this is the only use for a grill fork. You stick the fork in a piece of onion, dip the onion in a bowl of oil and oil the grill with it.
On an unseasoned grill, this can create some pretty neat fireworks, and it works pretty well (and yes, that first pic was after a swipe or three):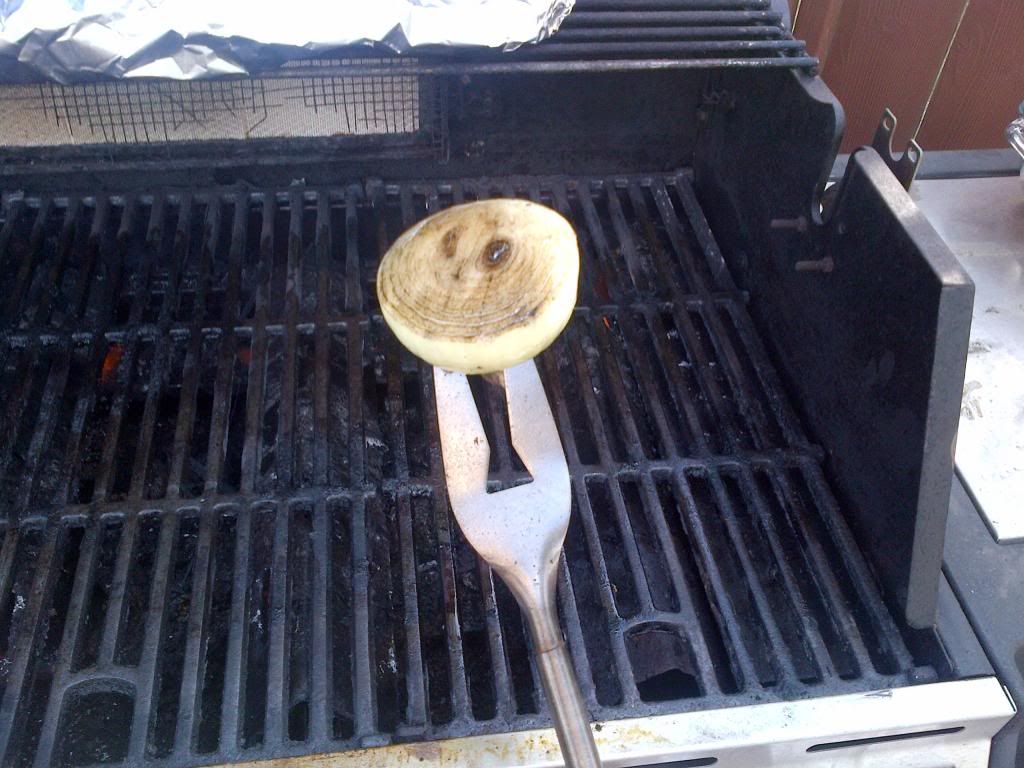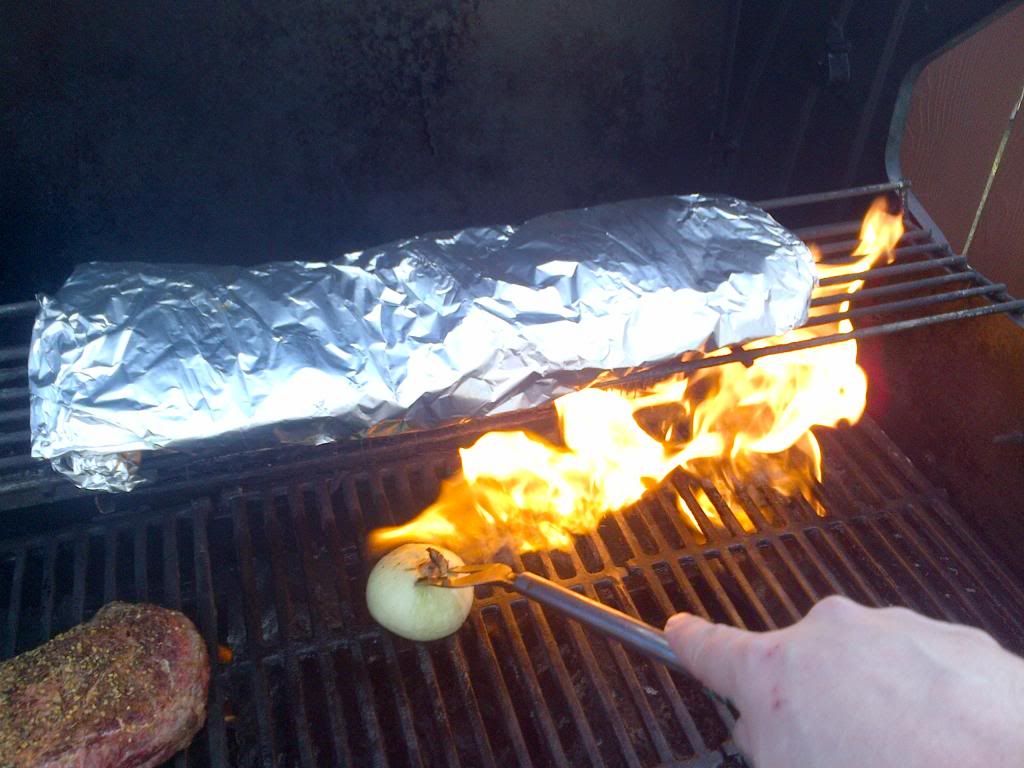 Here are the finished pics of the cook, which turned out pretty well considering I had no tools to work with. Keep in mind that at no time did I poke the meat, as the fork was flat enough to use as a mini-spatula:
Next on my To-Do list - pick up another set of tools for the folks and hide them somewhere so they don't get thrown away.