Last Friday night some friends and I went to
Flying Mango
in Des Moines for a late dinner.
One of the appetizers that was passed around was the smoked chicken dip with red chile tortilla chips. It was popular with everybody at the table and had a light smoke taste.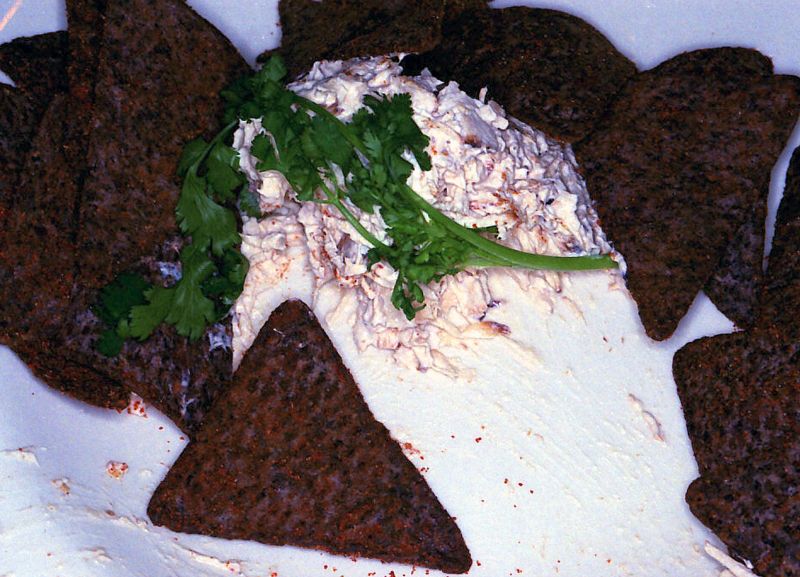 I ordered the 3 meat plate with ribs, brisket, and chicken. Unfortunately I didn't think to ask which half of the chicken I would get and I wound up with white meat, and I definitely prefer dark. Thankfully Flying Mango serves beer and I was able to get through this harrowing situation.
The chicken was lightly smoked but the ribs and brisket had a more pronounced flavor, which I always appreciate in restaurant barbecue, and the brisket had a nice amount of fat (maybe more than some might like) as well. My 2 sides were red beans and rice and the potato of the day, the details of which escape me at the moment, and both were quite good. The beans even had a couple of pieces of andouille sausage, which was a nice touch. Flying Mango is our hosts' favorite for barbecue, and based on my first visit there they do a nice job.
We left after it had closed for the night and as we were walking out past the open kitchen (a nice touch) there were sheet pans loaded with ribs and butts being prepped for the next day. For a brief moment I thought it was their answer to the bowl of complimentary mints for departing customers, but no dice.