You guys already know I smoked and pulled a butt the other day, and then sammied it:
I'm really going to get a lot of meals out of this batch. This time I'm going to present some taquitos. First, I'm going to prepare the meat. This means hitting it with the carne asada seasoning and lotsa HOT sauce:
I also want to prepare a bed for these taquitos with shredded cabbage mixed with crema mexicana. The crema sure is a soothing heat control.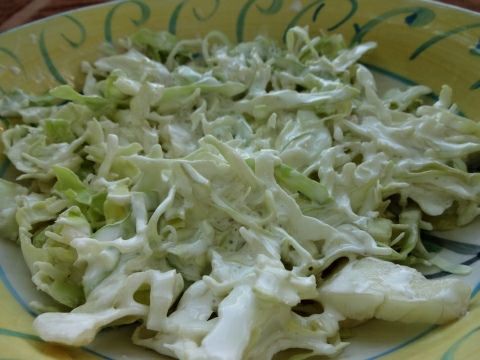 Alas, this time I cooked them in the oven because I needed to save my fuel for today's experimental cook. So here they are plated on that bed of cabbage with chopped avo on the side and topped with salsa.