I seem to have been busy as pit lately. But how can I not when I spy pork butt like this for only 99 cents/lb.?
First I slathered with a horseradish/dijon mayo. Then came the Chef Merito carne asada seasoning and lots of coarse pepper for rub.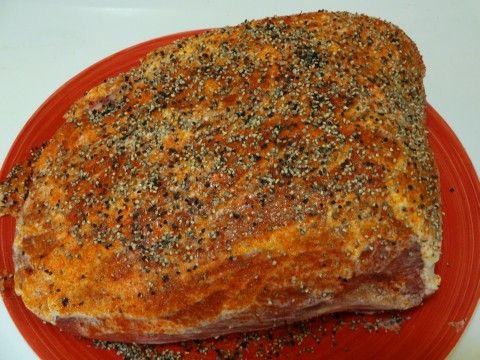 Out to the pit to lightly smoke with a hickory/mesquite combo of all things. First several hours I averaged about a 260 degree temp.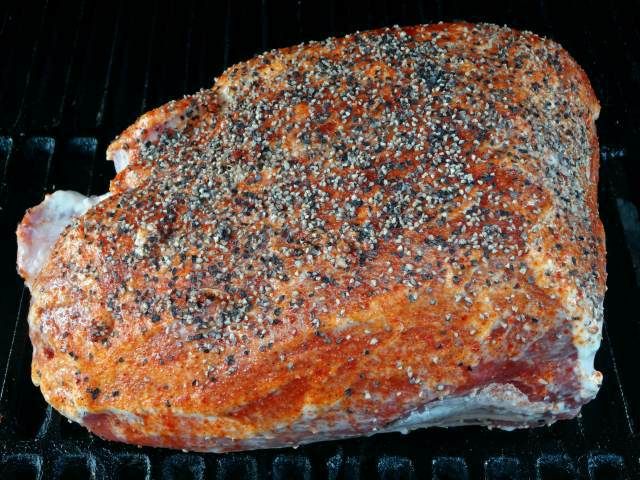 Temp at 140 degrees: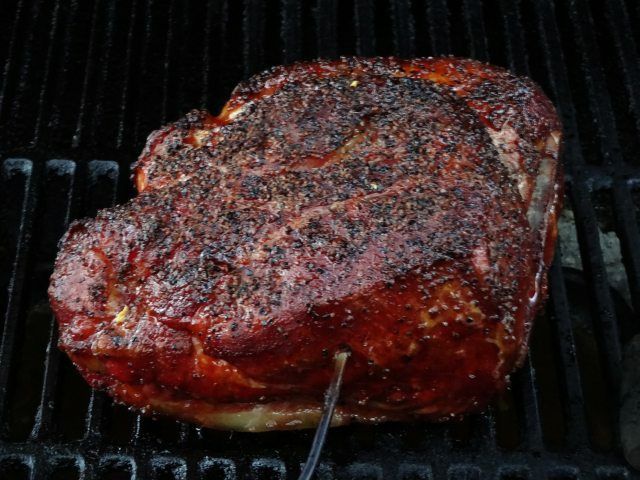 Just before foiling at about 165. (Sky was getting dark outside):
After foiling and cool down. Took it to 195, and it was oh so soft and tender.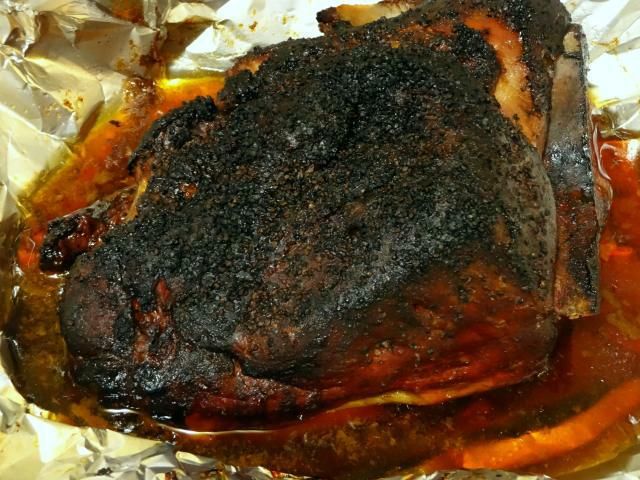 Pulled nice and easy:
Phew!-- All of that to make a sammich.
This one features a whole wheat roll. Pulled pork is heated in KC Masterpiece "Hot & Spicy" BBQ sauce. Rests on a bed of deluxe American cheese, shredded cabbage, red onion, and more cheese. Ahhhh.. it was worth the effort. Soon to come-- my red pulled pork chili with red beans.