The marinade recipe comes courtesy of "FriedClamFanatic", and can be found
here
.
Saturday morning I started by salting a couple of thin pork steaks and mixing the marinade. The marsala cost a whole $3.99 so I'm thinking next time I could use Night Train instead.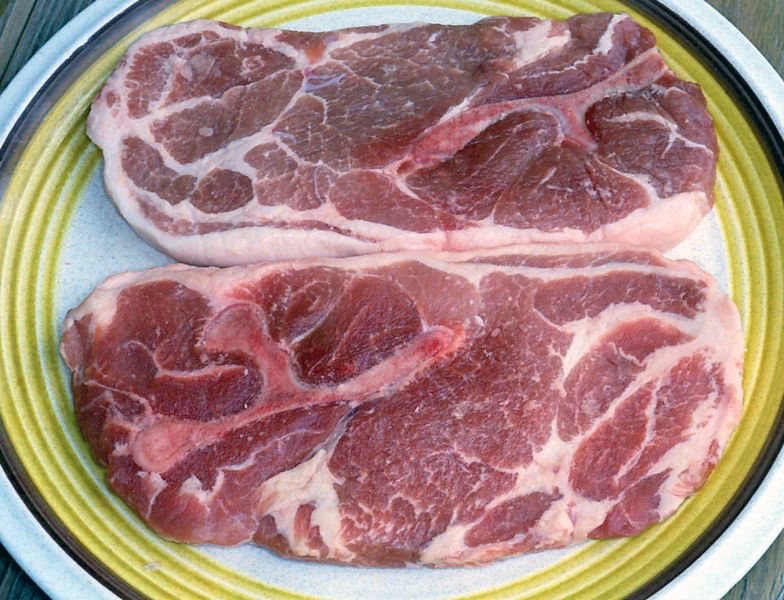 The steaks marinated for almost 24 hours.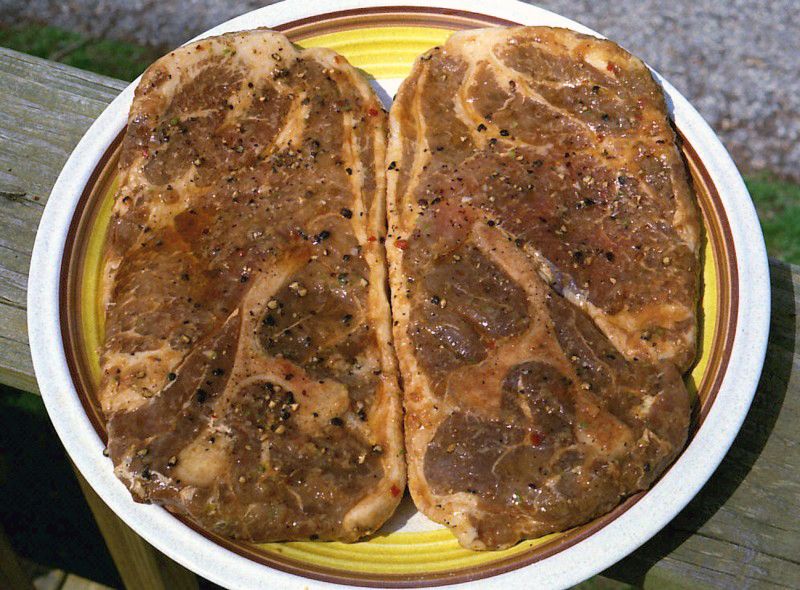 Because they were thin I grilled them direct over medium heat.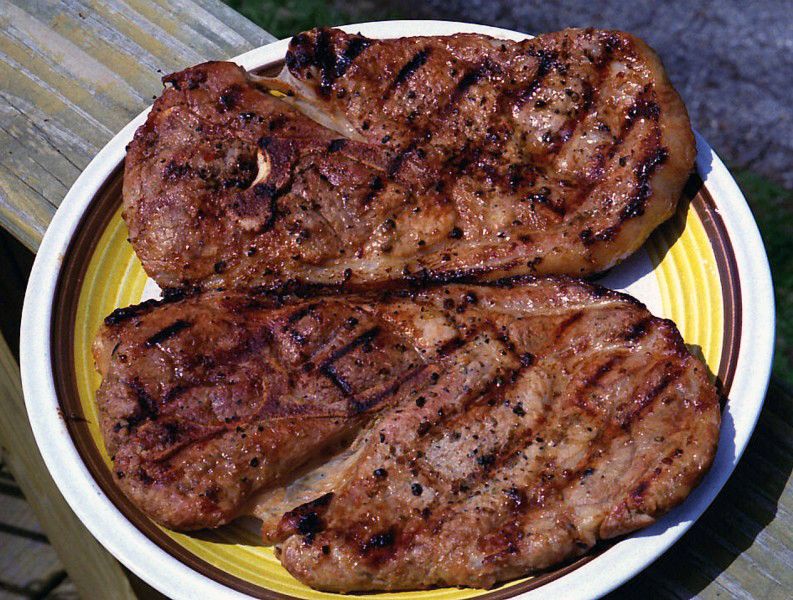 The marinade added a really nice flavor and I'll definitely use it again, maybe on some beef next time.