Last Wednesday I needed to come up with something for dinner so I decided to make do with what I had on hand. Remembering Griffin's tortilla pizzas from awhile back, I started with a couple of flour tortillas, some tomato sauce, and some grated mozzarella and provolone.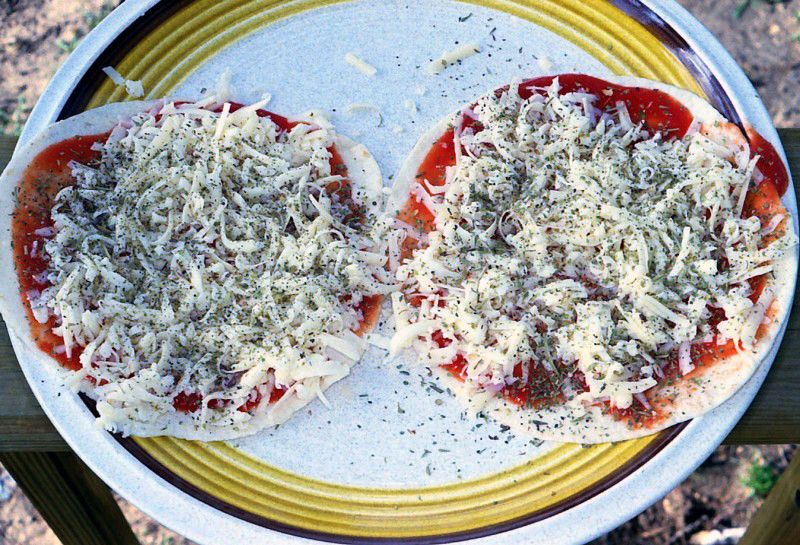 Nothing says "cheap" like canned black olives and canned mushrooms! I actually haven't bought any canned mushrooms for several years because all of the ones I was seeing were imported from China, but recently I found some produced here in the USA.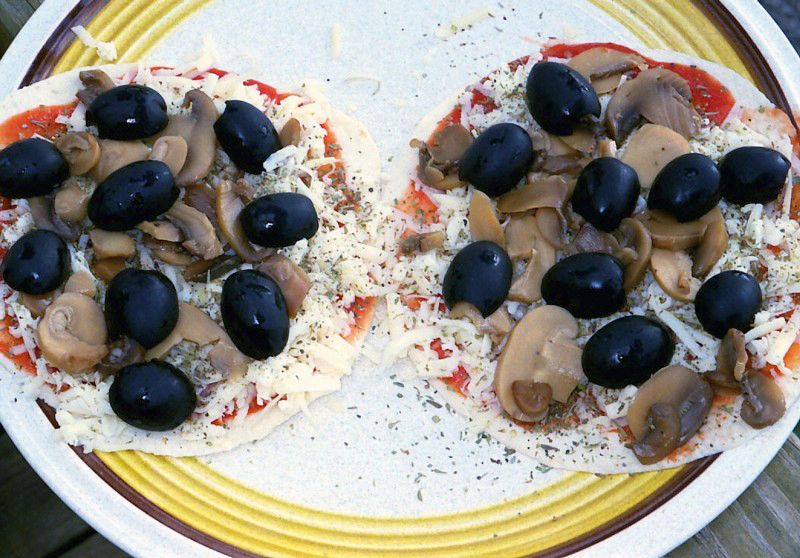 Low direct heat gave me a nice char and did a good job melting the cheeses. Adding the top tortilla created the "pizzadilla", which sounds better than "quesadizza".
Using larger tortillas and folding them over would've worked a lot better as I did suffer some cheese loss when flipping them, but I didn't have any. They did have a nice pizza taste, and the tortillas were definitely different than a standard crust.