Wasn't quite able to get around to doing all that I intended for this weekend. I had to grill up a new batch of chicken for my dog however. So I thought while I was at it, why not pull out of the hat an old recipe for myself. Inside that foil wrap you see is my mystery surprise.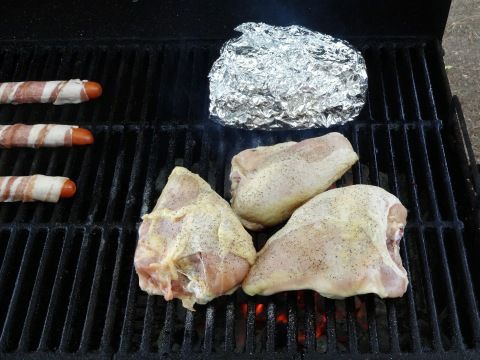 Let's unwrap this thing and see what we discover. ...Oh my, that's simple. Just skin the breast and top with salsa before one foils it.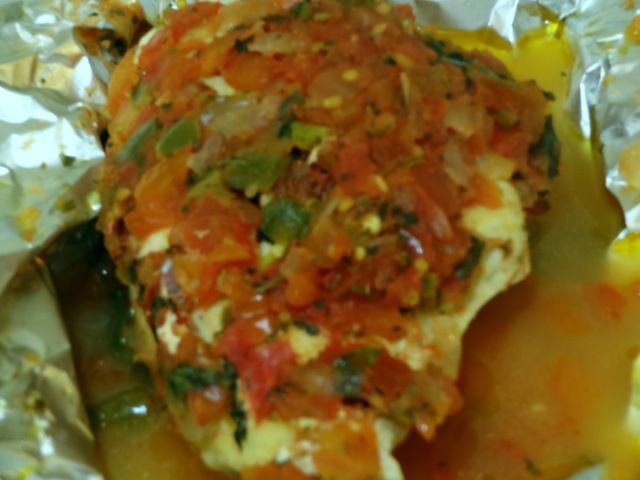 A recipe like this, for me, calls for homemade refried beans with a touch of cheese, and Mexican brown rice on the side. Most delightful combination of flavors, and wholesome as well. Perhaps I'll have something decadent and indulgent next meal.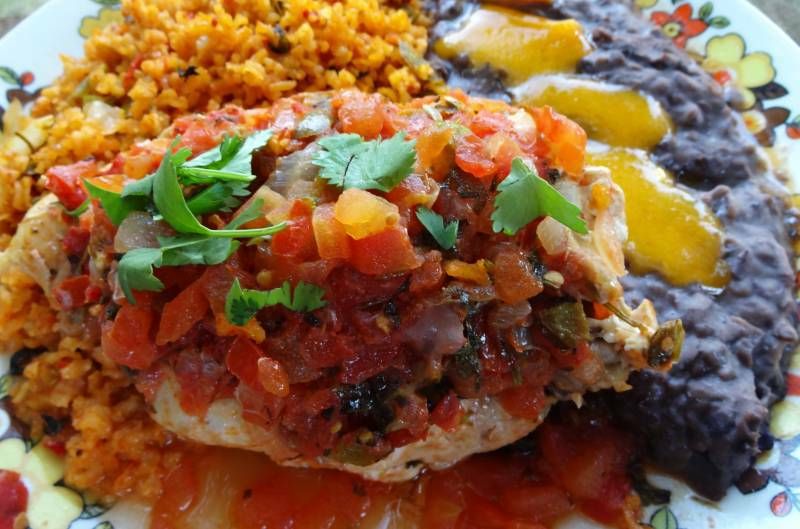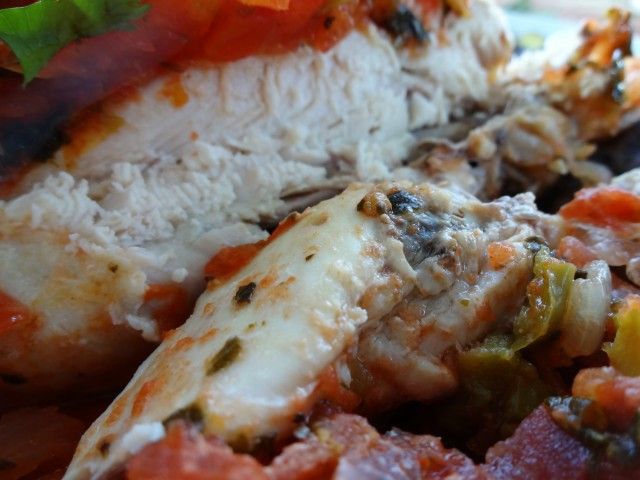 ***********************************************************************************
Incidentally, I have now just finished my breakfast and here's a little trick I learned about in Baja California one more way to enjoy a hotdog-- slice it up and incorporate it into your fried (or scrambled) eggs and plate on top of a tortilla. Add your favorite hot sauce if you like. Sorry about the pic... looks like my camera wakes up a little bit blurry-eyed as well.