Graziano Brothers
has been in business since 1912 so I made a point of checking it out when I was in Des Moines last week. It's a not-fancy building in a not-fancy neighborhood, but it has lots of good things inside.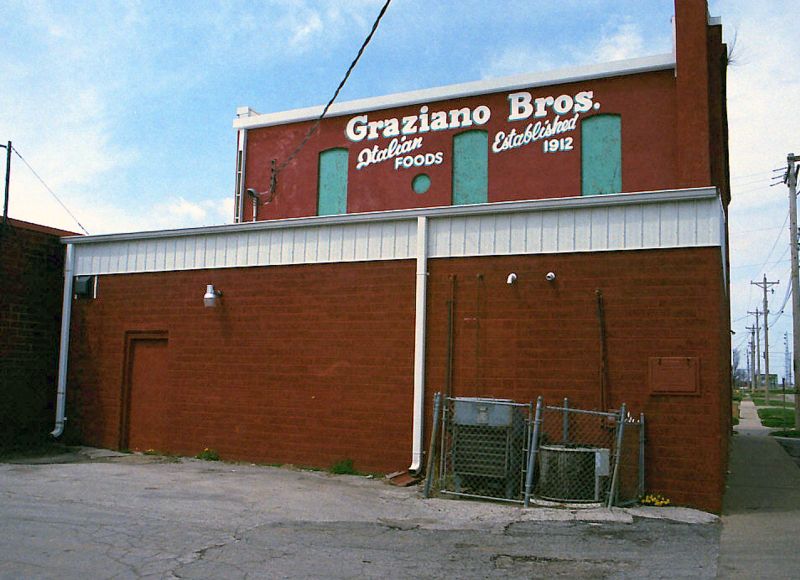 They're known for their sausage so I picked up 3 varieties while I was there: sweet Italian, medium Italian (their traditional "default" sausage), and garlic. When ordering link sausage the counterman basically eyeballs a length based on the requested weight and just breaks it off, and this is what the garlic sausage looked like after I defrosted it Sunday afternoon.
I cooked it over direct heat but kept the temperature nice and low so the casing wouldn't split.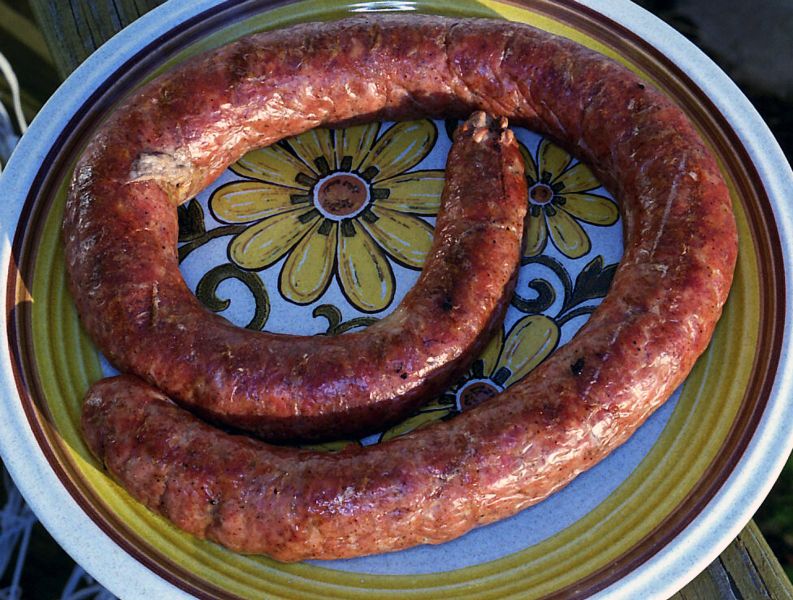 The grind was on the finer side and the sausage stayed moist, but the flavor wasn't real popular with the family. It wasn't excessively garlicky or anything like that, just different. I think the other 2 types will go over better, although Mrs. Chicken will undoubtedly say that the "medium" is too spicy.