Cry with me Friends. My Lakers suffered a humiliating defeat in the playoffs. I needed a comfort food. So I turned to that old classic meatloaf. However, this one be done with ground pork rather than beef. Price was pretty good at about $2 per pound, as you can see on the packaging here (I actually had two pounds total):
I just took your classic recipe and added some veggies like chopped red bell pepper, celery, and onion. I opted to smoke it this time with hickory via side fire box, rather than in the main chamber.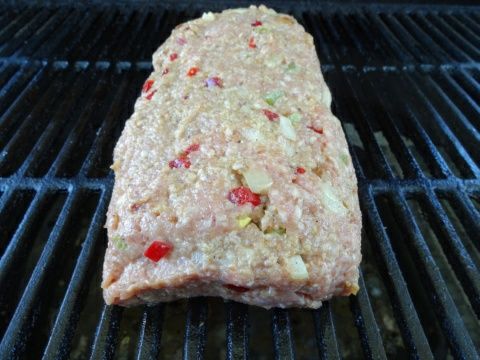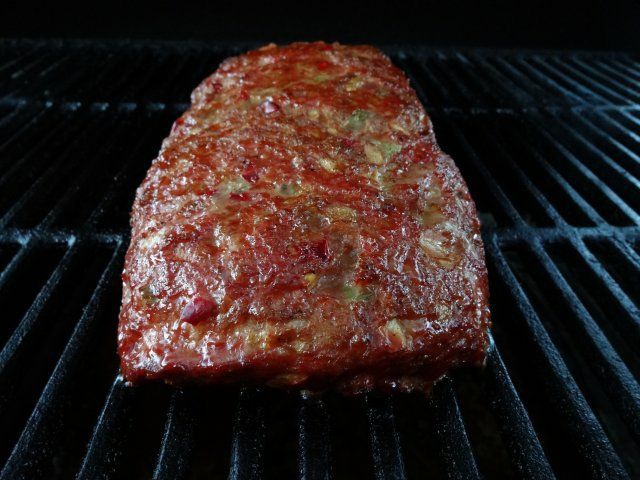 Well, I'm sure ready to plate this smoky beast now. Of coarse comfort loaf requires the traditional comfort sides-- mashed taters and peas and carrots.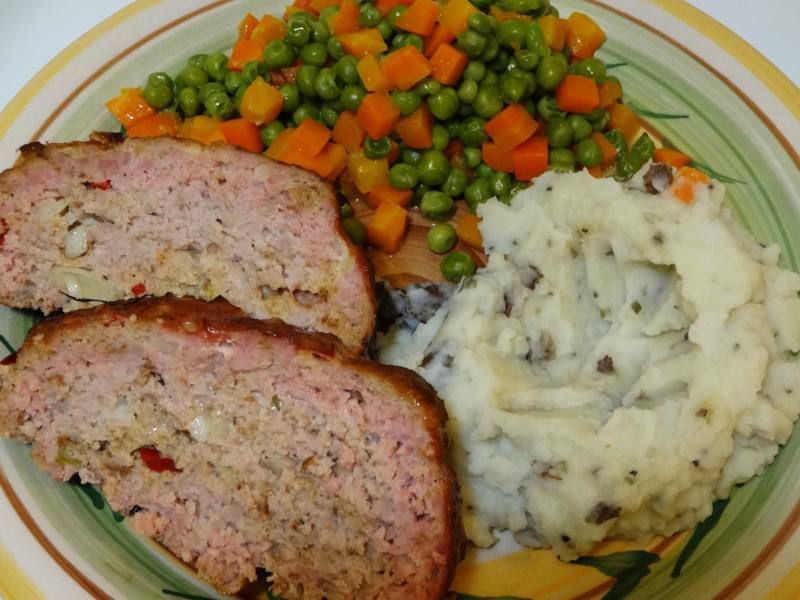 And we must not forget the all important gravy! Oh, I felt I could have eaten the whole loaf, it was so tasty.