Inspired by Toby, I set out this morning to procure some pork chops. These are just a tad different however from what one may ordinarily be accustomed to seeing. These come already smoked, as the package indicates: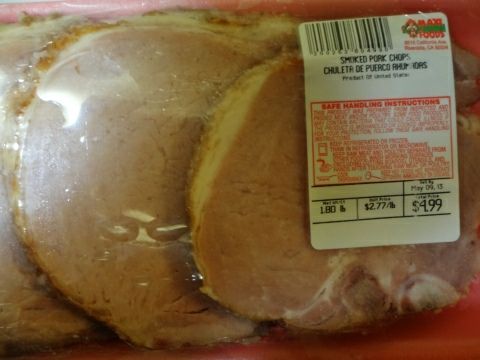 To the pit... started them indirect, then finished direct
My goodness, these were the bees knees! My thanks to Toby for making me get them.
Tasted like "ham chops." Plated them with a nice big hot potato with crema and chives, and special imported green beans from France.