Tonight was one of those nights I just had to work with what I had. What I had was the need to think outside the bun. Seems like I have an inexhaustible supply of Mexican ingredients as well as a hamburger paddy. So here we go. Thought I'd marinate the ground chuck paddy with light olive oil, aged balsamic, and worsester sauce: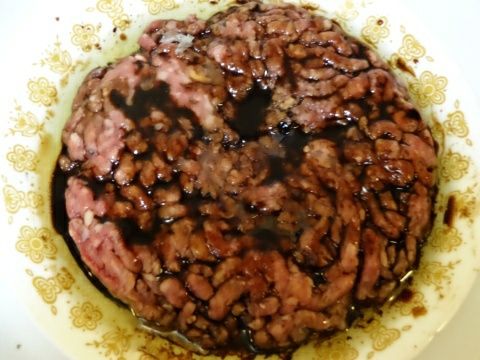 Out to the pit we go, where I cooked it indirect under the influence of mesquite
Dusted it with good ol' Chef Merito's carne asada seasoning (You already know how much I wuvs that stuff).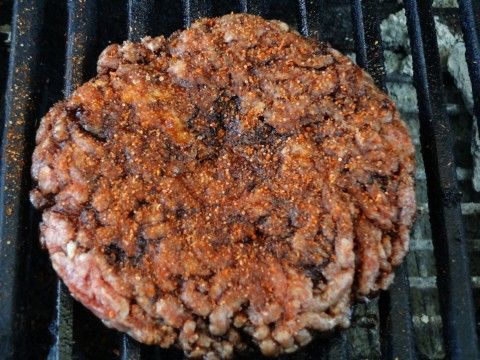 I could have eaten it right here as it is: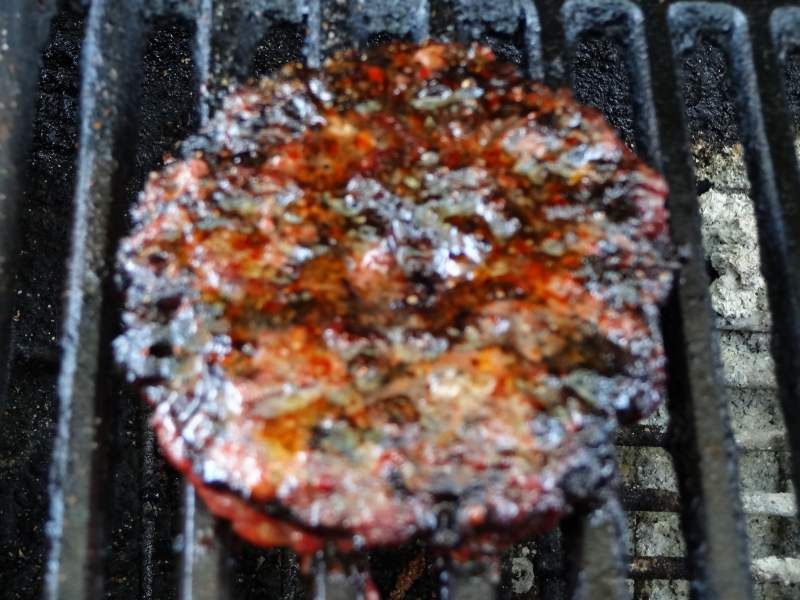 But I had bigger (much bigger) plans in mind. While the paddy was smokin', I broke out the extra grande size tortillas and began building. First, some chopped salad, onions, and red jalapenos.
Then salsa, queso fresco, and crema mexicana
Lastly the paddy: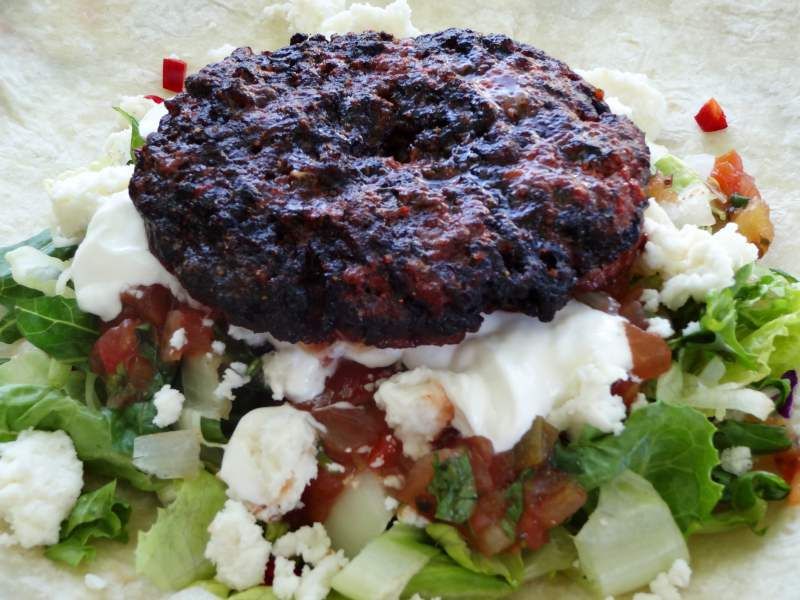 I wrapped it all up first in one tortilla, then inverted and wrapped again with another tortilla. Here is a cross sectional view. Sorry about the pics-- Appears like I somehow smeared my lens. My taste buds went wild over the flavors of this burger.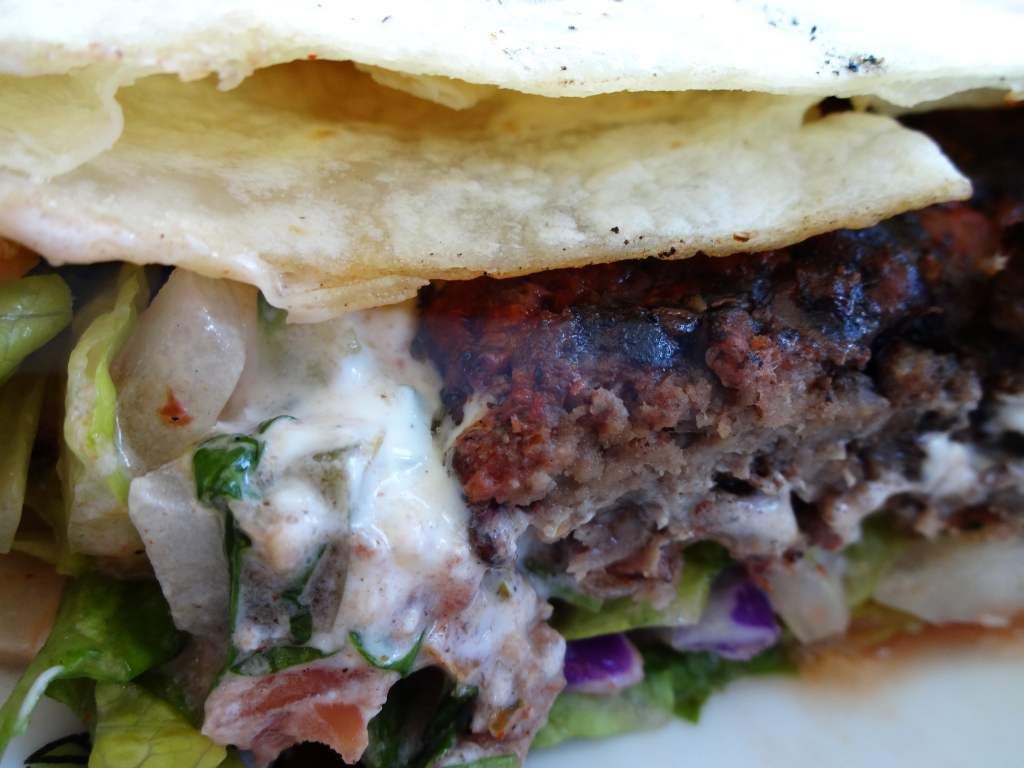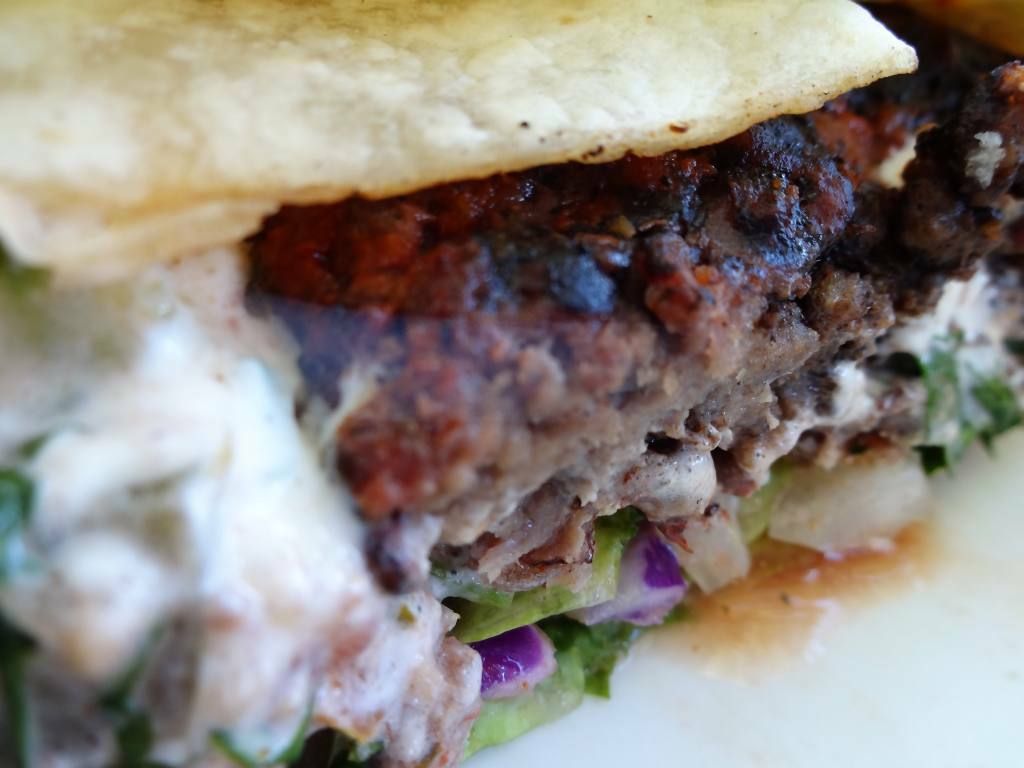 *******************************************************
Edit Note:
Since Sroach and I are in solidarity about the desirability of a D.o.d.g.e. (Drips oil, drops grease everywhere) burger, I hereby officially declare this one the "I made it for Sroach burger," or alternatively the official "Sroach Dodge Deluxe Burger."