This was one of those "oops" moments that fortunately didn't end badly. A couple of Saturdays ago I bought a package of spareribs and put them in the fridge, only to forget about them until my wife mentioned last Thursday that there was a bag of something at the back of one of the shelves.
That night I opened them and they smelled and felt OK, so I mixed up a quick basic rub and put them back in the fridge until Saturday.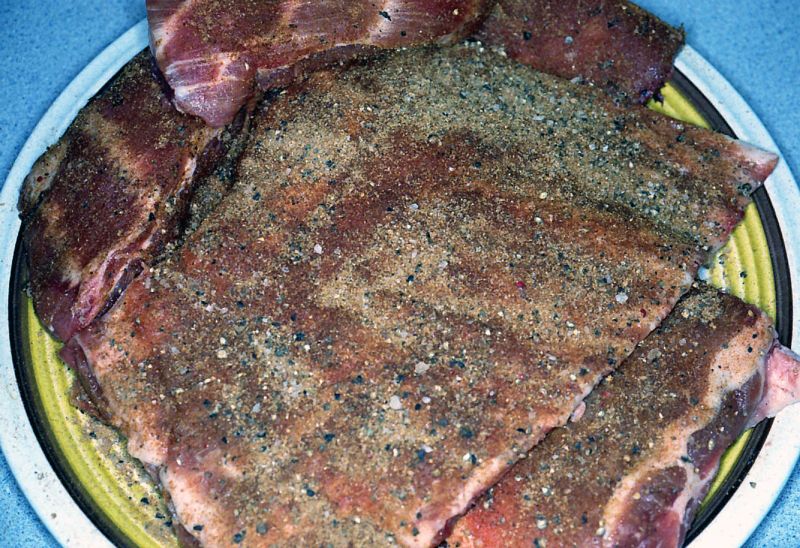 I had to peel the membrane but the trimming was already done, so those pieces were the first off the smoker after a few hours. I used Stubb's hardwood briquettes and a couple of big pieces of windfall hickory (unsoaked) from the tree in the yard.
The tips and trimmings are just as good as the ribs, but I had plans for them and had to limit myself to just a few pieces.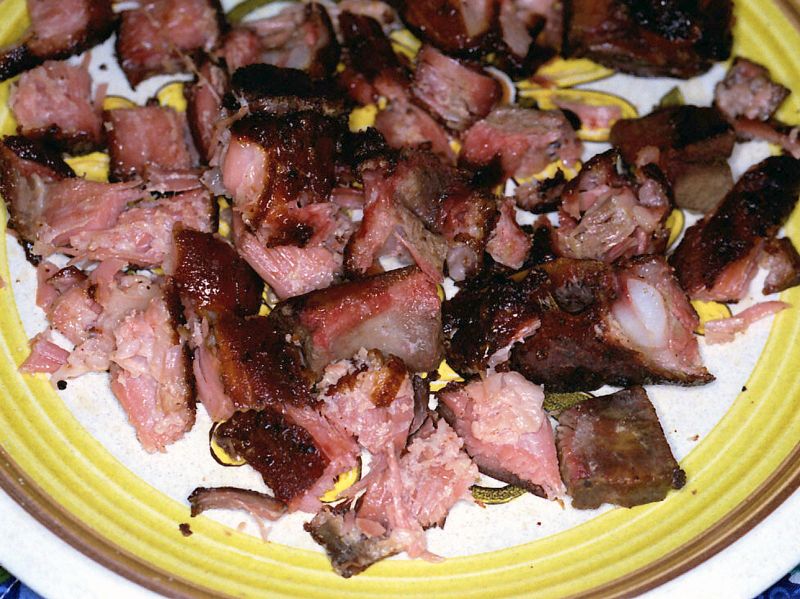 I didn't to any basting or foiling, and after 5 hours or so the meat had pulled back enough for my liking.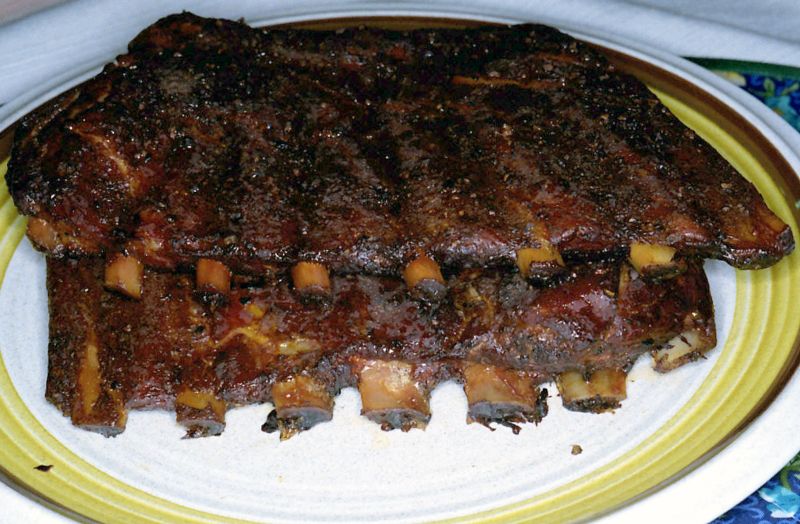 The amount of color surprised me but I guess it was the result of the smoke and the day-and-a-half cure time with the rub. At least they didn't taste hammy.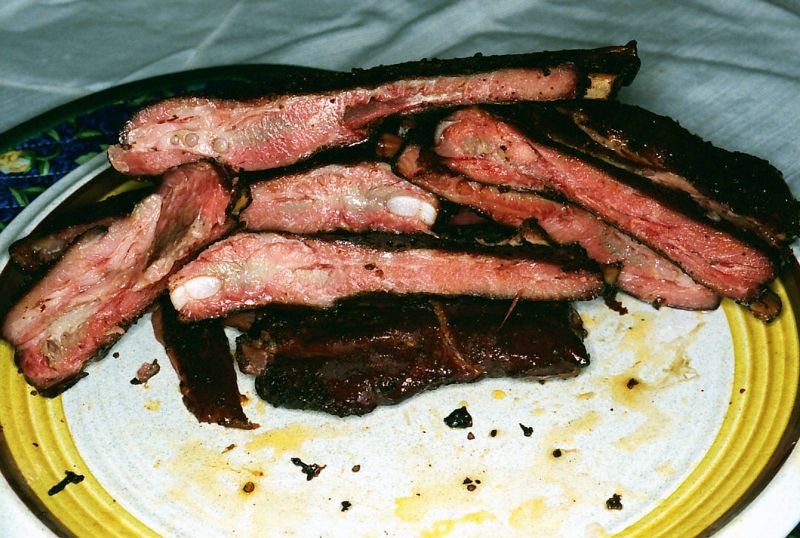 The trimmings wound up in a saucepan of canned baked beans, and really added some good flavor. Fortunately I intercepted my 18-year-old later that evening and was able to keep all the leftovers from being eaten.