Last weekend the grocery store had wings on sale so it seemed like as good a time as any to grill up a batch. I started by putting a dozen wings into a bowl and salting them liberally.
My thought was that I would mix the liquid ingredients and let the brine create itself using the salt on the chicken. My wife had found an old bottle of balsamic vinaigrette in the cupboard and I decided to add some acid with a light red wine.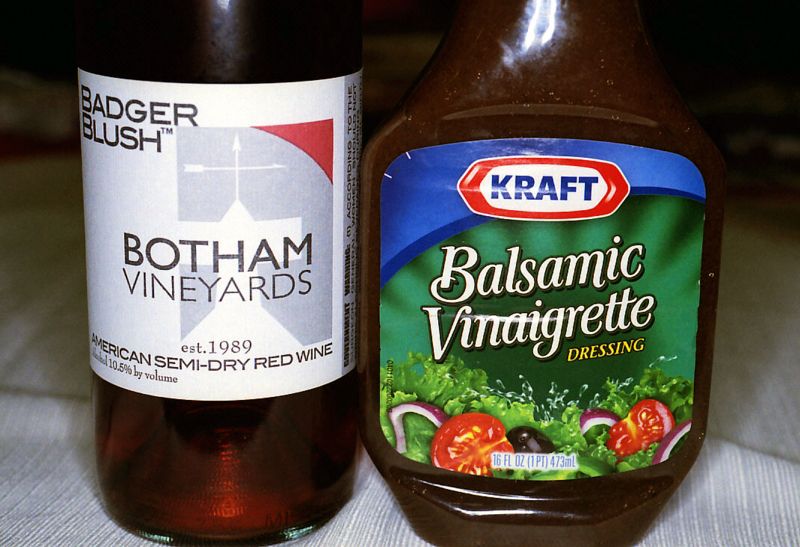 The wings sat in the fridge overnight.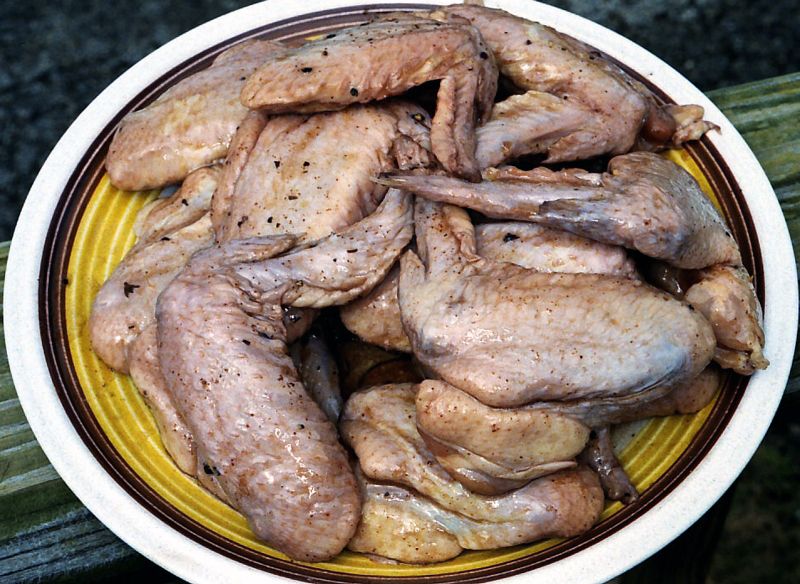 Overall I was pretty happy with them. The wine flavor wasn't strong but it was noticeable, and it did a nice job of brightening up the vinaigrette. I've had good luck with alcohol-based brines for wings and will continue to use them.