This is my first hotdog in over a year and a half. So I was a little bit nervous about trying one again. I decided to make my Woo Doggie! this time. Here are the ingredients: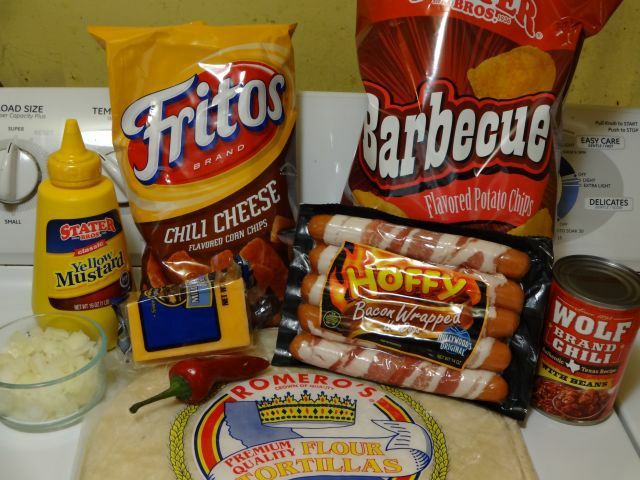 Set to go, so let's head out to the pit and hot smoke these with hickory. Gotta luv smoky bacon dogs. Interestingly, the LA area has adopted bacon wrapped dogs as its official signature dog.
What do you say we go deluxe and decadent with this one. We better break out the extra grande tortillas for this one. And let's start hitting it with globs of yellow mustard and chopped red jalapenos.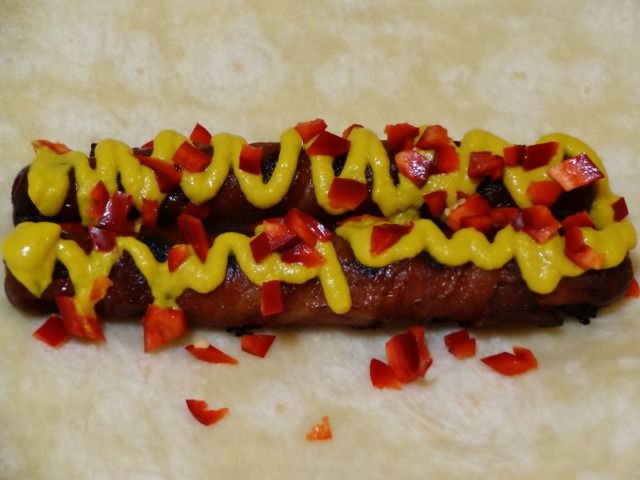 Perhaps add some Wolf's chili (Texas approved Griff!) and onions.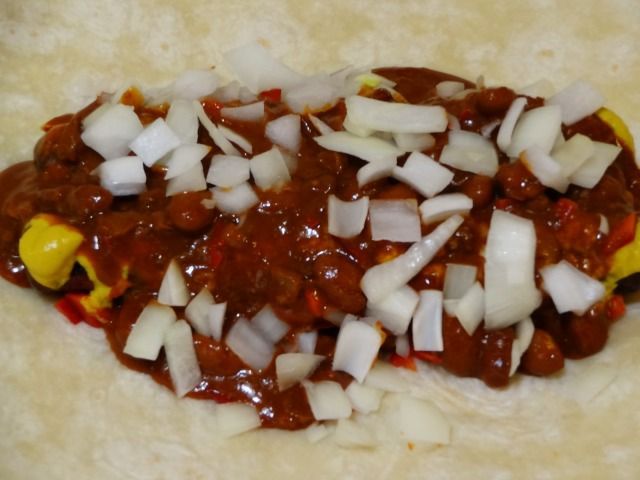 And top it all off with cheddar chunks and crumbled Frito's corn chips.
Let's roll it up and plate it. BBQ tater chips and more corn chips in the background, drizzled with more chili. Woo Doggie!-- Where's the game?!