Lately the weather here in Texas has been wonderful. perfect for sitting outside. Doesn't last long before the heat invades, so we've been taken advantage of it. Not sure when Lone Star came out with a Bock, but its my new favorite beer. Different than Shiner, easier to drink.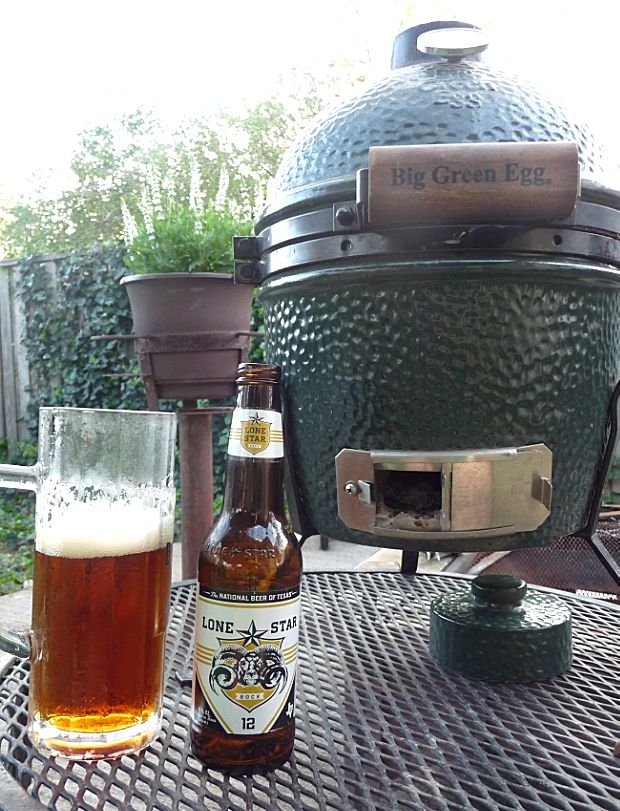 The other night it was some bone in chicken breasts, more of the venison jalapeno cheese sausage, four cheese stuffed mushrooms and a salad. Trying to be healthier. Doc says I got to eat better. The chicken was so-so (I'm not a fan of chicken breasts really) but the mushrooms were amazing.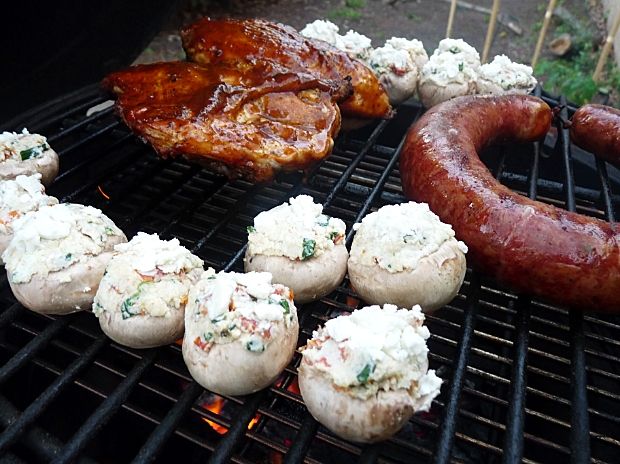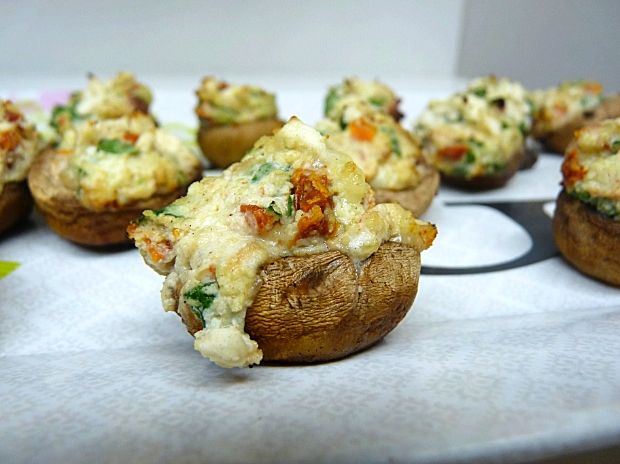 The mushrooms were so good, we did them the next night as well.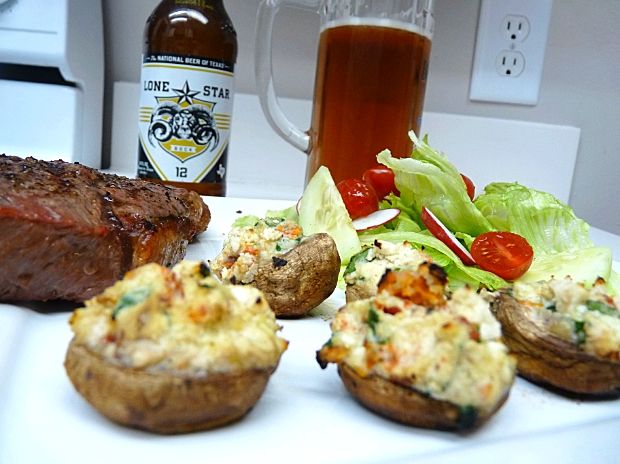 Mushrooms were stuffed with rehydrated sun-dried tomatoes, light ricotta cheese, spinach, Monterrey Jack cheese, fresh grated Parm, basil and garlic all mixed together and then topped with low fat Feta cheese. So good. Thinking about making them again tonight or tomorrow.