On Sunday we went to my parents' house for midday Easter dinner so I had the foresight to take a sirloin out of the freezer on Saturday and give it a good salting in preparation for supper that night. Of course, things wouldn't work out quite as planned.
Sunday morning I smeared it with some grated fresh garlic and Monday night I added some sesame oil, and by Tuesday afternoon I was finally ready to grill.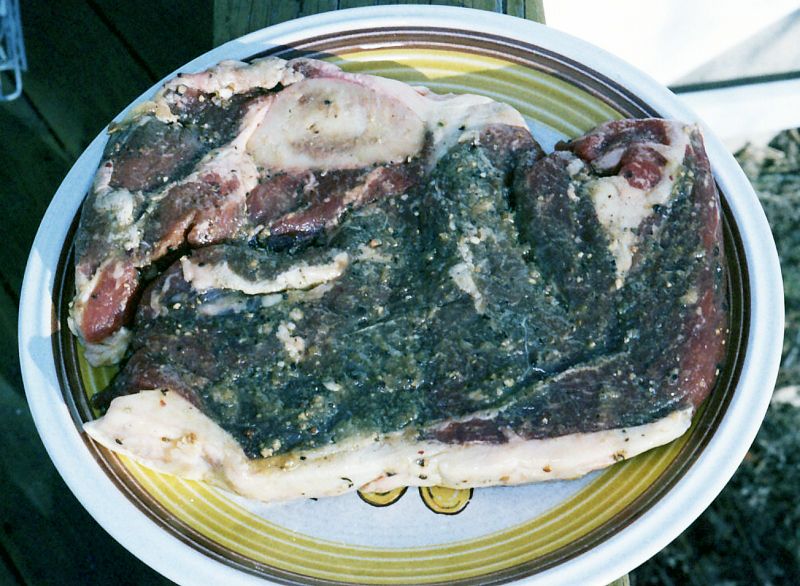 Because of the sesame oil I kept the fire a little cooler than usual, but still got some good grate marks.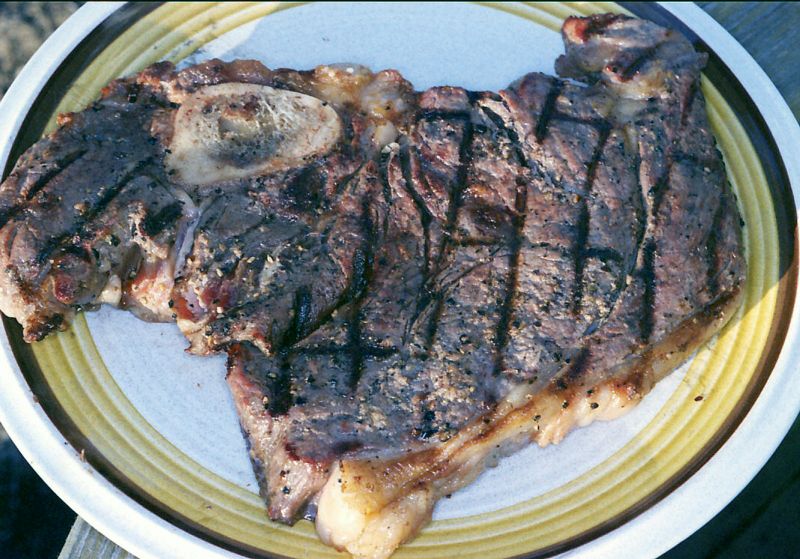 Even though I used a lot of garlic the flavor was surprisingly mellow and the sesame oil added a subtle, nutty taste to the overall beefiness. And since typing this is making me hungry I'm heading to the fridge at the next commercial break for some leftovers.