This Carribbean chicken is a recipe I have made for many years, and was once a favorite of my mother. She was so fond of the sweet and tangy flavors of it. Here are the ingredients that go into the "secret sauce" if you will-- lemon (including zest), coarse ground pepper, two shots of white wine, dark corn syrup, crushed oregano, seasoned salt, and butter to follow.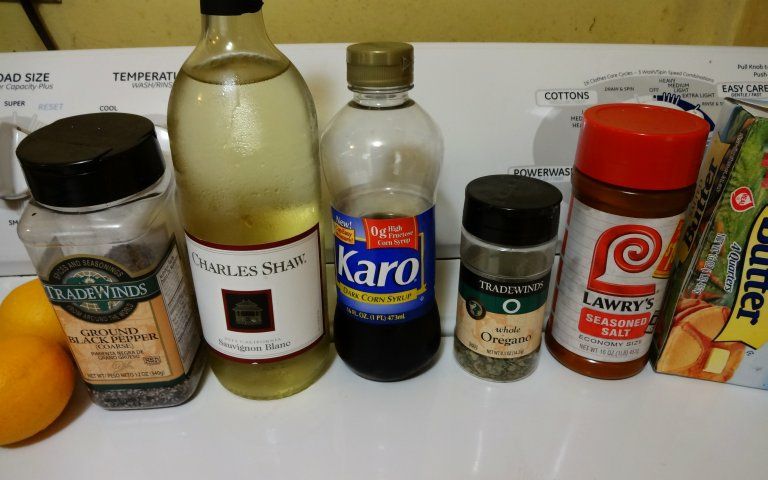 Out to the pit to grill the chicken breasts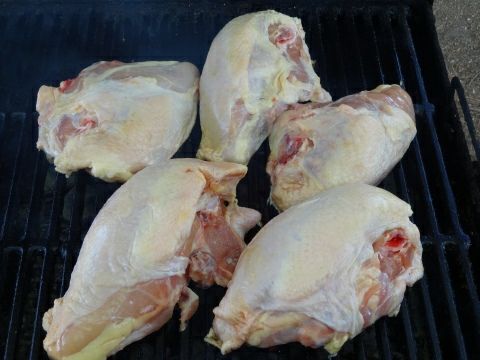 Then we simmer the breasts in the secret sauce for a spell. Notice the lemon zest atop the chicken. Whoever thought of that one is brilliant.
Okay, we're now ready to plate it on a bed of orange rice and special green beans. Simple and humble appearance perhaps, but it greets the taste buds most affectionately.