Normally I don't brine thicker pork chops but decided to give it a try with some bone-in chops I found in the freezer.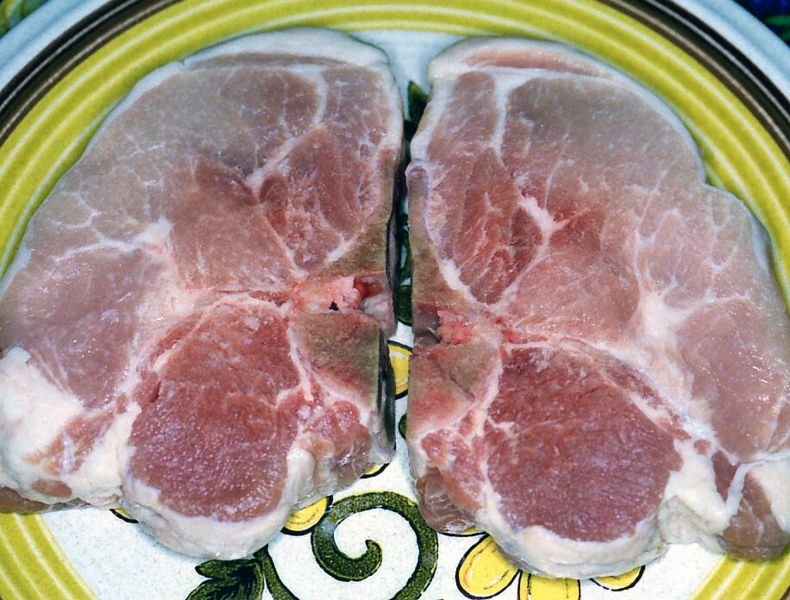 The brine was a simple mix of salt, Weber seasoned salt, pepper, and water but I grated in a few garlic cloves to see how much flavor they'd add. This was done Tuesday morning but the cook got delayed to Wednesday night, so they had plenty of brine time.
I started them with a light sear, used indirect heat for most of the cook, and then seared again at the end.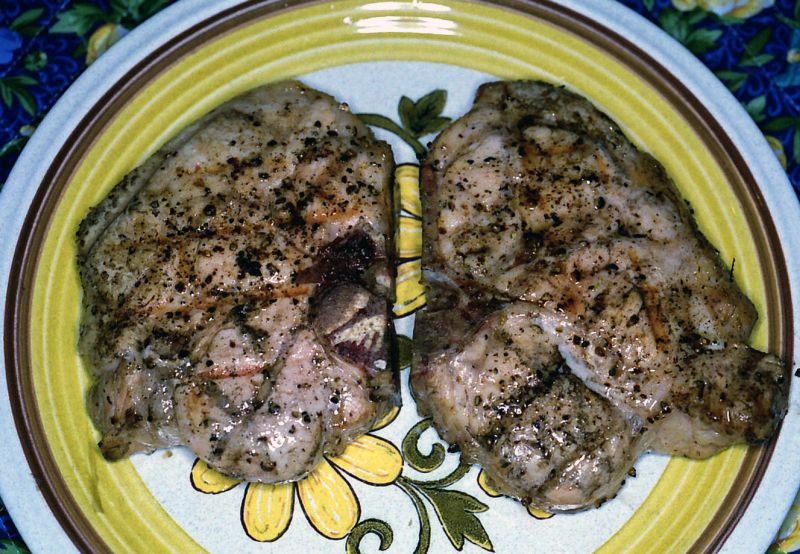 I was a little surprised by the small pink area but the chops were definitely done and quite moist. But what I didn't expect was the almost complete absence of garlic flavor; the brine certainly smelled of it but the chops had more of an essence than a taste.