Recently while doing a bit of impulse shopping I picked up some boneless, skinless chicken thighs, some regular bacon, and some Canadian bacon to go with the blue cheese I already had in the fridge.
I used a piece of Canadian bacon to wrap some cheese, put the assembly inside a thigh, and then wrapped the whole thing with bacon as a kind of chicken cordon bleu.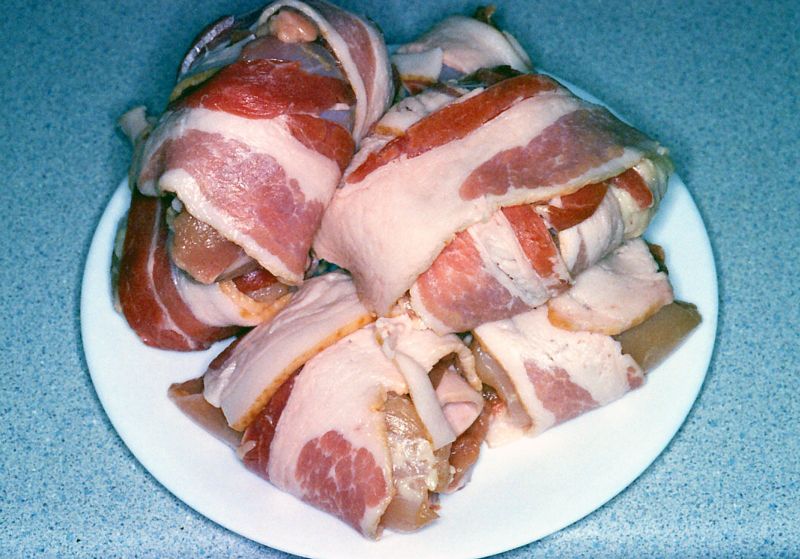 They were cooked with indirect charcoal heat until done and because of the bacon I decided to not add any additional smoke.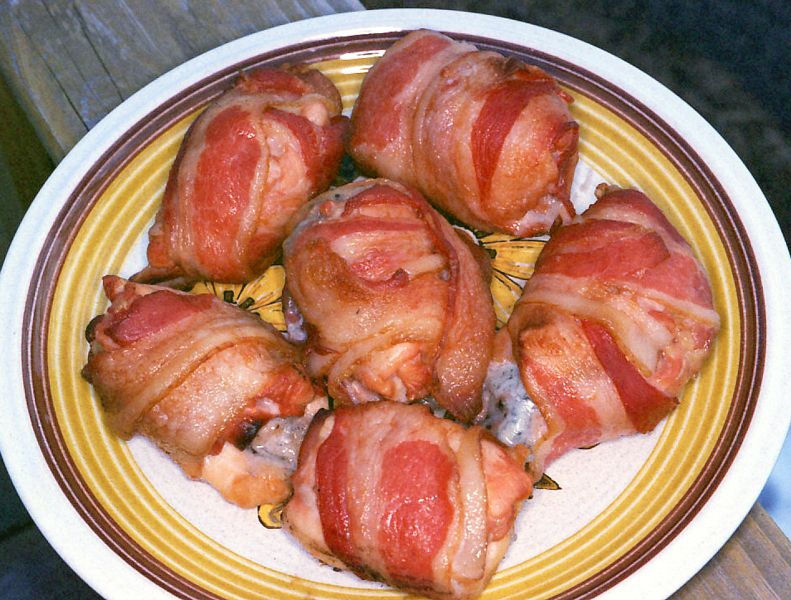 I plated them with some steamed cauliflower (with cheese, of course).
To keep from losing too much cheese I grilled the thighs with the opening facing up, and it seemed to work OK. They had good flavor and the cheese and bacon eliminated the need for any additional salt. I took a lot of the recipe from an episode of
America's Test Kitchen
where they used ham to thoroughly wrap the cheese and eliminate leakage, but since the Canadian bacon was thicker the best I could do was fold it over.