How about we start by picking up good libations, just to set the mood straight? Some folk call my margaritas a snow cone for adults, seeing that I like to crush up the ice with the drink rather fine. Does anyone else besides me sense Jimmy Buffett's song "Margaritaville" going on in their brain?
We are going to be building a platter involving three kinds of meats-- chicken, pork chorizo, and beef flanken ribs, along with a plethora of supporting "South of the Border" ingredients.
Let's head out to the pit now and get the chicken goin'. Now some of you will remember these chick pics from my sammich post, but some of you may not. I'm getting double duty out of this. You can see that I added a hunk of lump to give the bird a subtle but distinct mesquite nuance.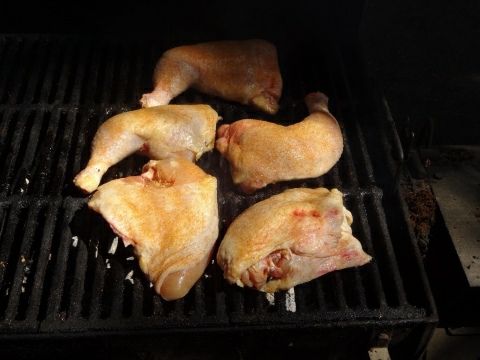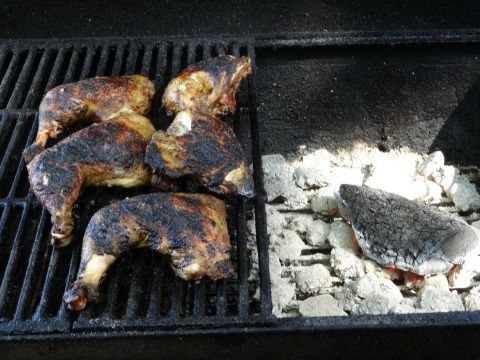 A better examination of the grilled bird...
And now pulled, ready for use in the platter...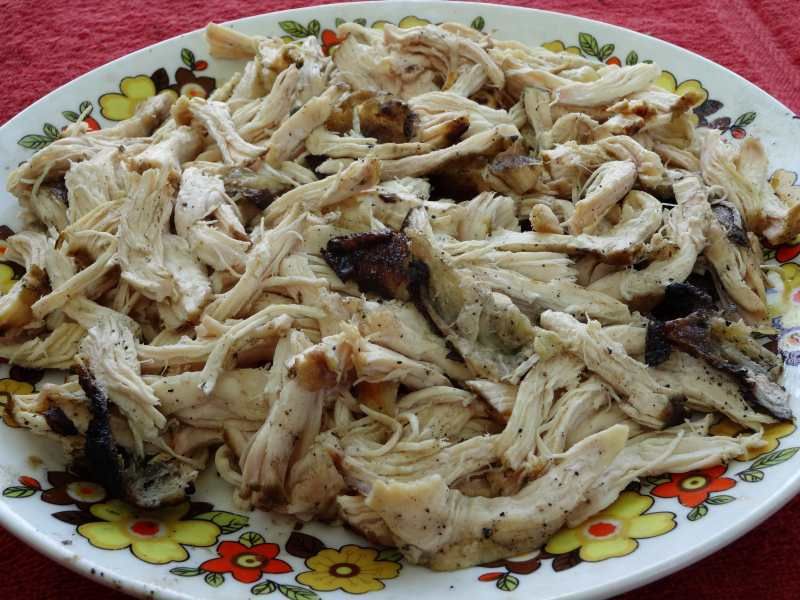 Let's move on to the chorizo. Here's a look at the way I like to prepare mine, with chopped onion, red jalapeno, and of course the ever famous habanero.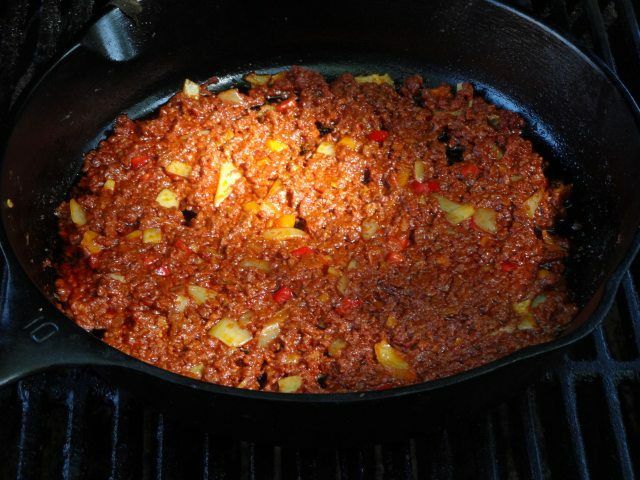 Now I guess it's on to the main attraction or entree-- the flanken ribs. I like to rub and marinate these just as I do for carne asada steak-- using rub, fresh juice from orange, and minced garlic.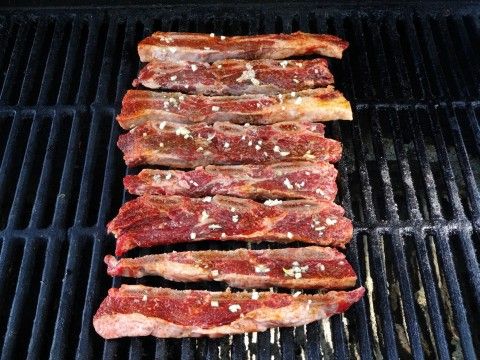 I would not be surprised if these flanken ribs were a new thing to some of you. I can say they are mouthwatering delicious, and if you ever get the chance,... . I smoke these with mesquite.
Here is a plated view...
At last it is time to start building this platter. What you probably do not see underlying all these concentric rings is an extra grande size flour tortilla. This makes it handy for running an acrylic pizza cutter so one can sneak sections out, like a pizza, with a spatula. Anyway, starting from the center and working our way outward, we have crema mexicana, guacamole, homemade refried black beans and that shredded chicken, the chorizo and queso fresco cheese, shredded romaine lettuce with cilantro, sliced tomatoes and black olives, shredded cheddar cheese. Chile limon chicharrones support the corners, and blue corn tortillas fill up the central edge. Lastly, the flanken ribs flank the sides.