I call this one my "Behemoth BLT." It is a classic bacon-lettuce-tomato, but like on steroids. You'll see as we build this thing. I must say from the getgo it was the most delicious and enjoyable sammich I have ever made. Here is a shot of the ingredients (minus the grilled chicken). Those are extra grande sized tortillas by the way.
Let's head out to the pit now and get the chicken goin'. You can see that I added a hunk of lump to give the bird a subtle but distinct mesquite nuance.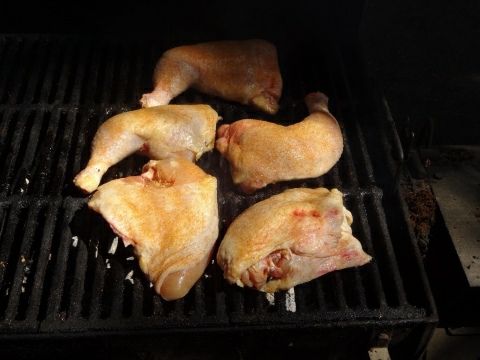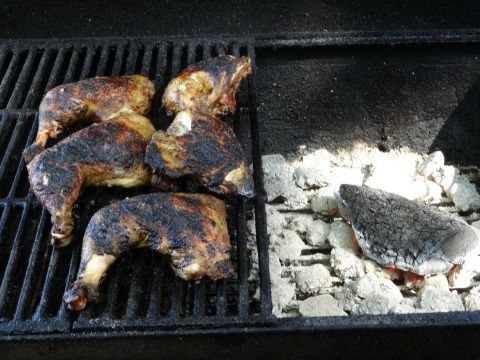 A better examination of the grilled bird...
And now pulled, ready for use in the sammich...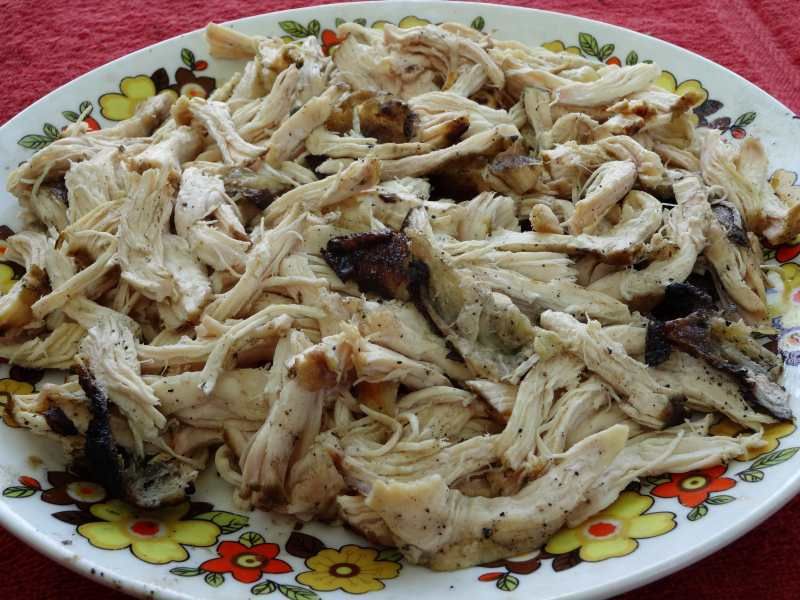 Now we need the bacon. (Mmmmm... bacon!) And a whole pound of it. I hot smoked it via side firebox with hickory for the smoke. Oh hold me back!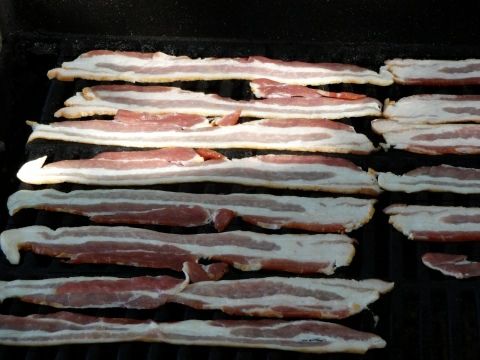 Plated...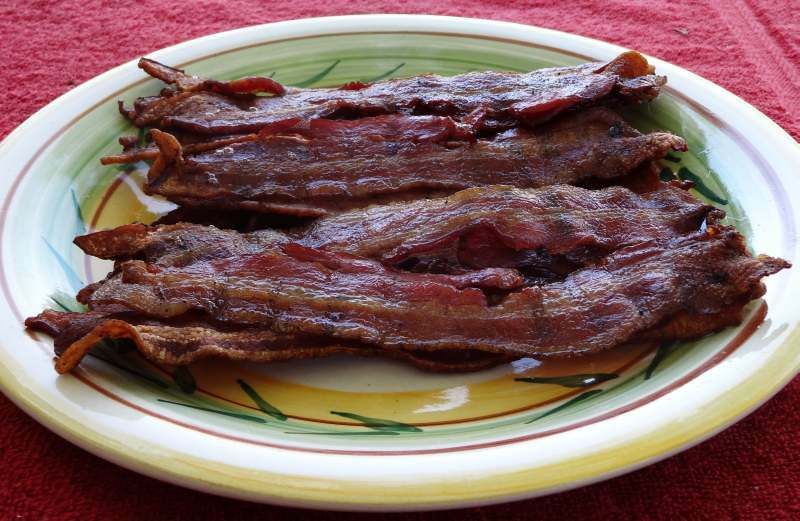 Now it is time to create. Notice I overlayed two of those extra grande sized tortillas (only for with which to begin!). So, on goes the bacon, on goes the pulled chicken.
What say you we top that with a little shredded Romaine lettuce and Crema Mexicana (sour cream)?
And how about some sliced cherry tomatoes and black olives?
There. No, not quite... what about some alfalfa sprouts (mostly got buried), guacamole, queso fresco cheese, and crumbled chicharrones? I agree. Let's get 'em on there!
Oh dear..., you can see from the above pic I let it get away from me. No way I was gonna wrap this monster with a mere two huge tortillas. So I underlaid yet two more to form a + sign confiuration. Only then could I contain all the ingredients. And so here we go friends, one behemoth BLT sammich with a side order of chile limon chicharrones. Wish I could upload it right to your dinner plate (assuming the plate was big enough!).