Mrs. Chicken and I recently came across this cheese at a local winery. Blue cheese flavor with the texture of a jack, cheddar or Colby? Sign me up!
The thread title should be a dead giveaway. I split a pound of ground beef into 4 patties.
And then built 2 burgers with my patent-pending BaconShield. Because nobody likes a Leaky Lucy.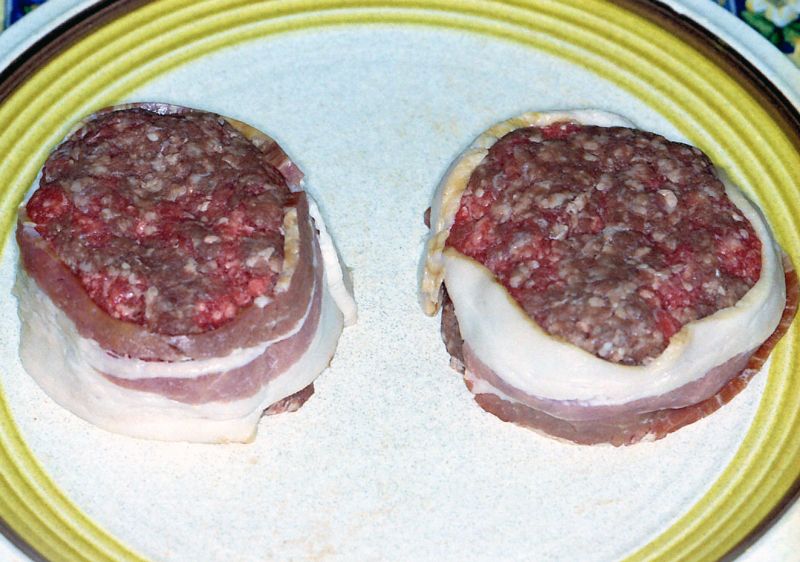 They were grilled indirect from start to finish, but I made sure to get the iron grate good and hot first. Looks like the BaconShield might've suffered a slight breach.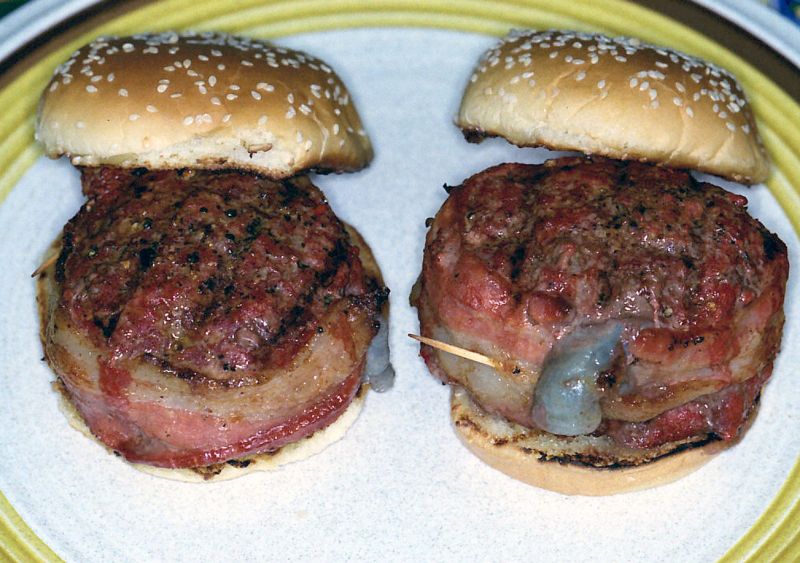 Winner winner burger dinner! The cheese worked perfectly and added a nice tangy flavor that other Jucy Lucy cheeses just don't have (and it's also great with crackers and sausage). Hopefully my local cheese store can order some for me so that I can find it a little closer to home.