Nothing real fancy but they did turn out pretty good. I started by salting some wings and then pouring on some
Ole Ray's Kentucky Gold
before putting them in the fridge for 7-8 hours.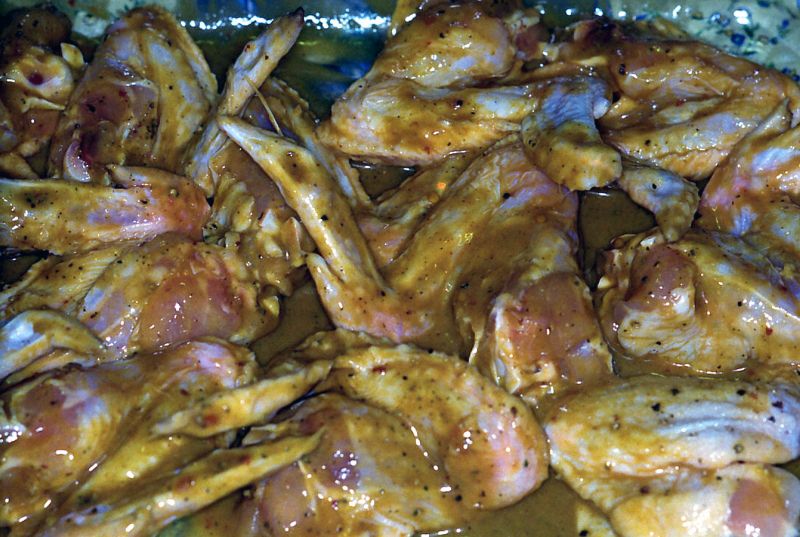 I grilled them direct over a medium-low fire and while they did get quite dark they weren't actually burned.
The sauce added a nice touch of heat and while the cooking process toned down the mustard there was still some good flavor. And best of all, it was really easy from start to finish!